-Jump Down to Antarctica Itineraries-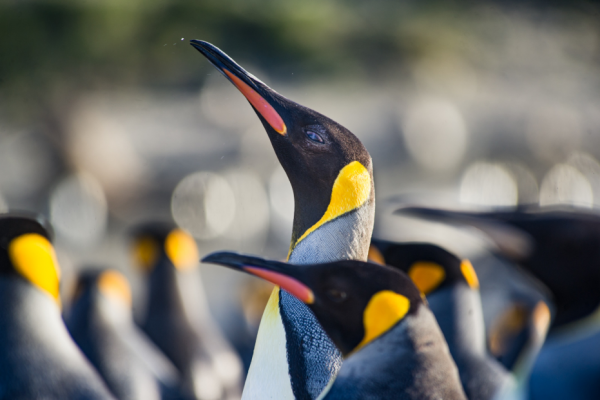 Antarctica is an icy, intriguing wonderland full of wildlife and scientific treasures, attracting researchers and intrepid travellers alike with its beautiful geography. True adventurers brave the extreme climate to discover the rich animal kingdom surrounding the white continent.
It is hard to say which attractions are most memorable but the two main draws for us are the stunning scenery and wide variety of unique wildlife. You would never have guessed that ice could reflect so many different shades of blue, green and grey. Some of the natural wonders you may see include elephant seals and king penguins on South Georgia, emperor penguins on Antarctica, and beautiful whales gliding through icy oceans.
On an Antarctica Expedition you can kayak the cold crystal waters, camp overnight on the ice, scuba dive, hike the snowy terrain, stand up paddle board, take a helicopter ride and even do the polar plunge.
Did You Know…during the winter months Antarctica experiences a Polar Night? This means the polar circle receives no direct sunshine a few months each year.
Antarctica Expeditions – The Details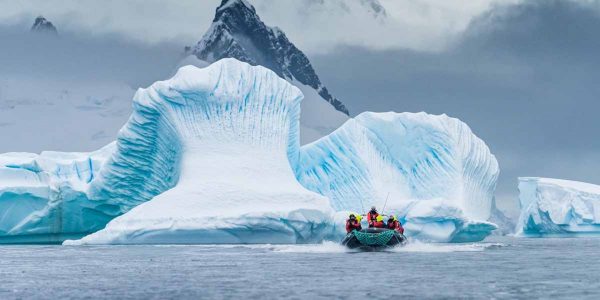 Below we have included key information to consider that will help guide you towards the right adventure for your travel style and interests. There are additional variables to all the information below that can impact your ultimate decision so we strongly encourage you to give us a call so we can run you through all the factors you should consider. Use this page as a starting point to explore all your expedition options.
These Antarctica overview tabs explore seasonality and when to travel, which route and itinerary options are available, ship comparison factors like comfort level or included expeditions, which components most affect pricing, what is included on your expedition, FAQs and finally why to book your Antarctica adventure with Travel Just 4U.
Seasonality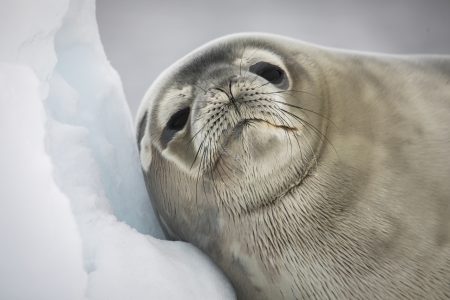 The travel season to Antarctica is approximately 5 months long from late October to late March or the first few days of April. Each of these months brings different highlights and potential experiences for those intrepid travellers wanting to explore.
Ice conditions, wildlife, temperature and price are all factors that vary depending on travel dates. The chart provides an overview of seasonality considerations.
For example, very icy conditions at the beginning of the season mean you cannot reach the Polar Circle, however, the tradeoffs are stunningly beautiful and pristine landscapes as few people will have reached that spot yet. If you are a photographer, this could be a fantastic option for you. On the other hand, if you are an adventurer who wants to tick of having reached the Antarctic Polar Circle, then the first voyage of the season is not the right choice as pack ice will not have melted enough to allow for the journey so far south.
Antarctica Seasonality Chart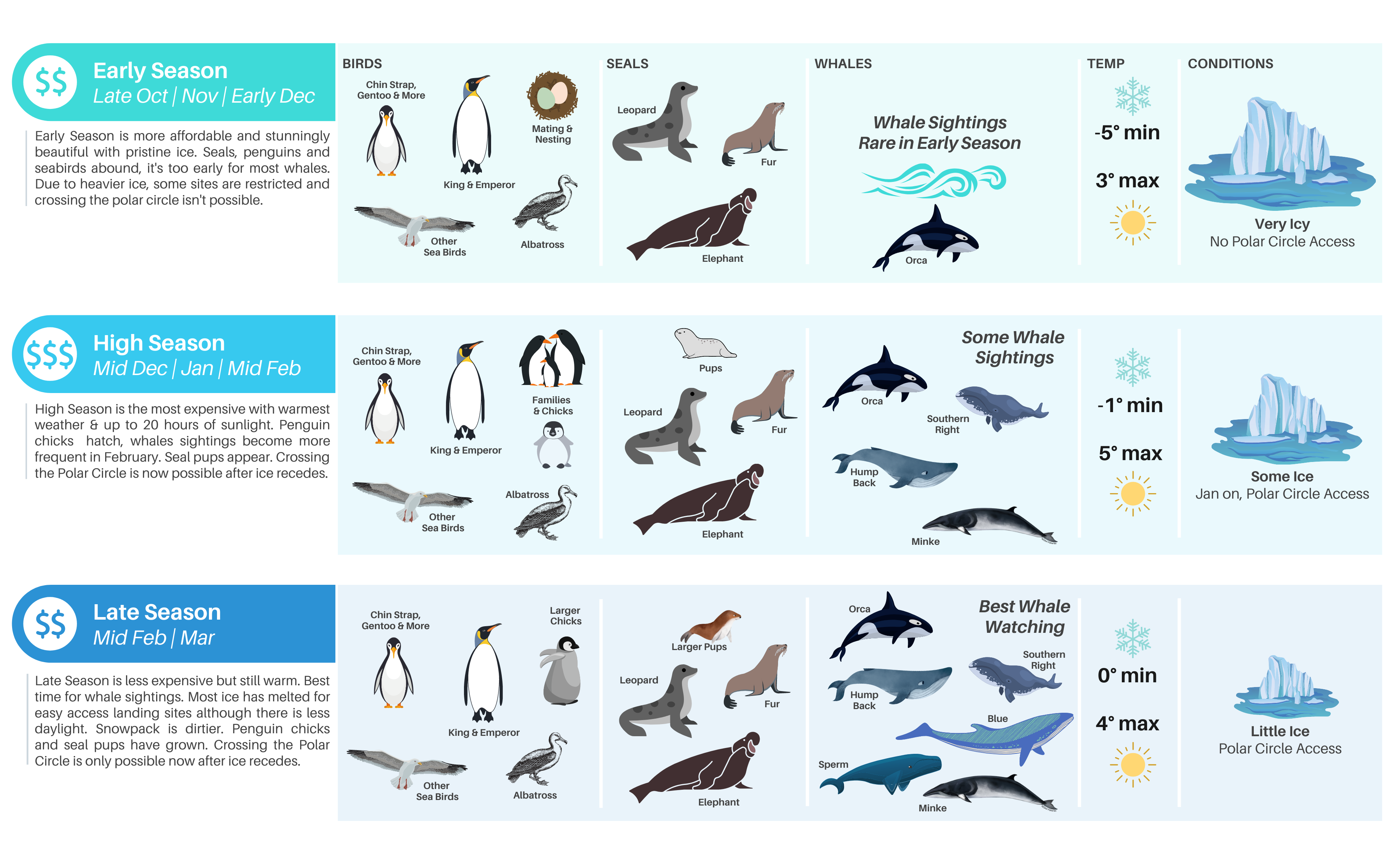 Routes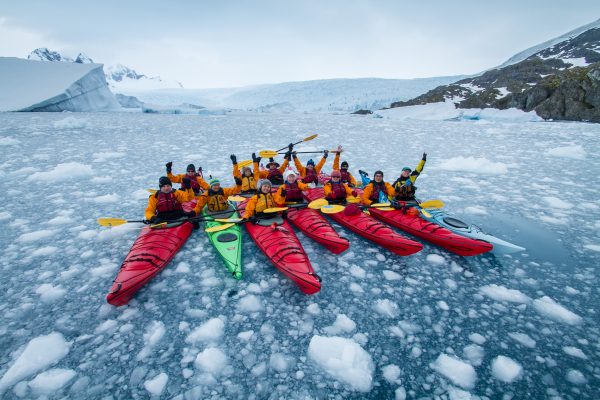 After determining which month to visit Antarctica, you then need to decide how to get there and which route and destinations you want to include on your expedition.
Don't worry, we will make this much easier than it sounds! The info-graph below is designed to give a simple overview of the four main routes on offer – Classic Antarctica, Antarctica & Polar Circle, Antarctica + Falklands + South Georgia, and Complete Antarctica. We have listed out the main wildlife and geographic highlights of each option as well as provided you with an idea of how many nights you will need for your chosen expedition. Continue reading below the chart for an in-depth explanation.
As with the Antarctica Seasonality Chart, the Route & Itinerary Comparison Chart does not include every detail you may want to consider. The best option is to give us a call so we can help you determine which destinations will best suit your desired experience.
Antarctica Routes & Itinerary Comparison Chart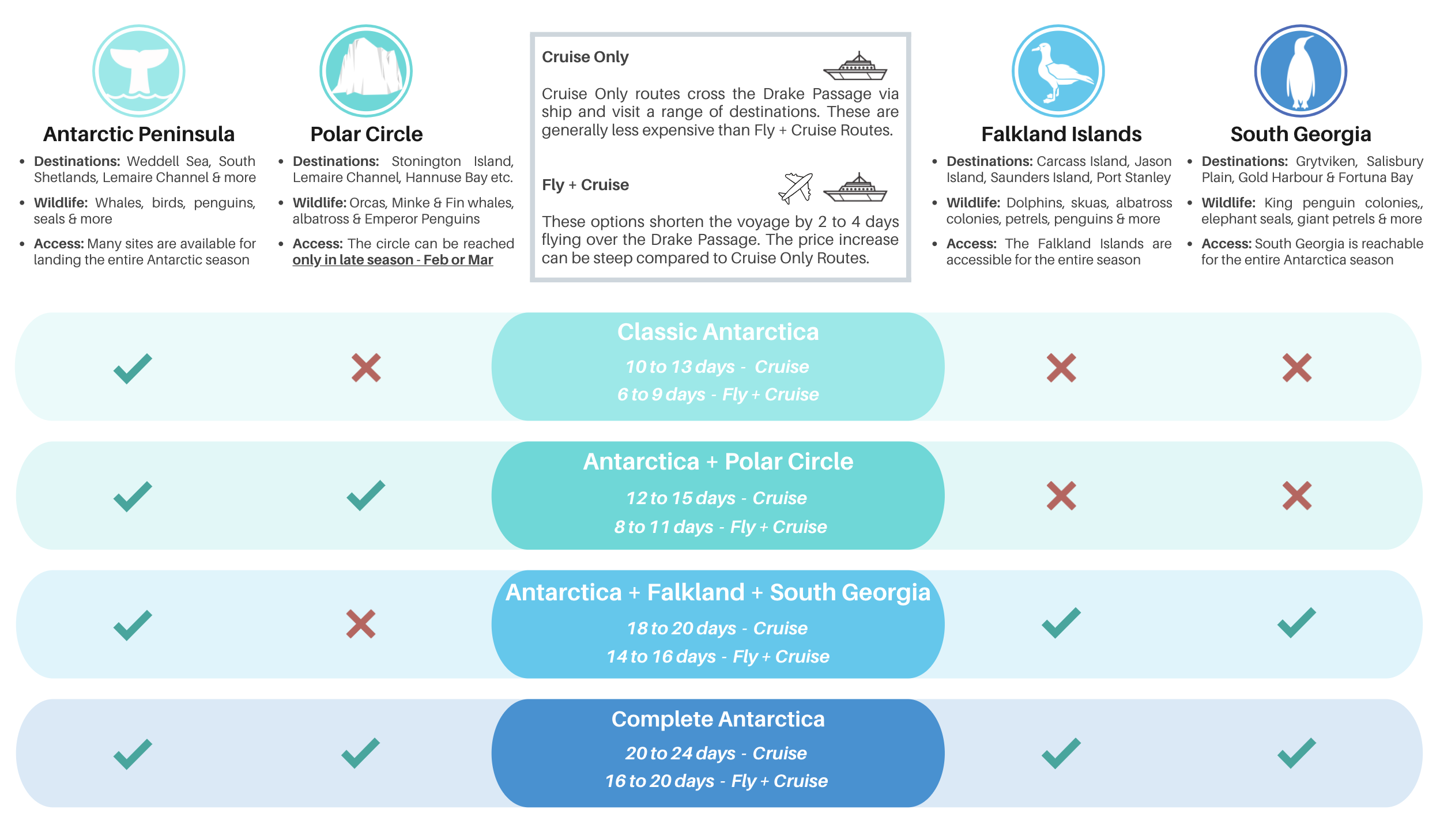 Cruise Only vs Fly & Cruise
The traditional way to visit the white continent is Cruise Only – by boarding your ship in either Ushuaia, Argentina or Punta Arenas, Chile. Occasionally itineraries depart from Puerto Madryn, Argentina which is known for incredible whale watching. Expeditions then head south across the Drake Passage for the next two days if going directly to Antarctica, or cruise to the Falklands or South Georgia first before continuing to the Antarctic Peninsula.
While all itineraries in Antarctica include cruising, there are many itineraries that combine flying from South America to Antarctica or South Georgia then boarding your ship. In general, Fly & Cruise options are pricier, but it cuts off anywhere from 2 to 4 days crossing the Drake Passage. If you are time poor or wary of sea sickness, this is a great way to focus your expedition time on the Antarctica peninsula and cut the 4 extra days crossing the Drake.
The Drake Passage is the body of water between the southern most tip of South America and the South Shetland Islands, part of the Antarctic Peninsula. The crossing takes approximately 2 days in each direction and due to the meeting currents, wind and unpredictable weather, it can produce large swells at any time of year. On the other hand, it is rich in wildlife with dolphins, whales and many kinds sea birds and can provide fantastic viewing as you venture across the sea. There are some Fly & Cruise options that fly just one direction so you will cross the Drake once in plane, and once by sea.
Antarctica Destinations & Routes
In general, all Antarctica cruises include the Antarctic Peninsula – its many islands, bays and channels. The Classic Antarctica route ranges 10-13 days Cruise Only or 6-9 days for Fly & Cruise.
In addition to the peninsula, there are voyages that explore the Falkland Islands and the remote South Georgia and the South Sandwich Islands. These are rugged and beautiful lands teeming with wildlife experiences accessible during the whole Antarctica season. Routes that include these are longer at 18-24 days and are generally more expensive than Classic Antarctica routes.
Lastly, there are Polar Circle Routes which tick the bucket list for many adventurers. In order to cross the magic line – 66°33′48.2″ south of the Equator – the heavy ice needs to have melted. Generally, from January through to the end of the season in March, itineraries can include and safely access the Polar Circle.
Ships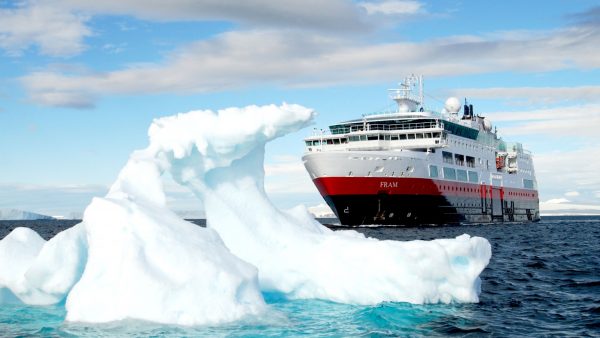 Now that you have an idea of when to travel and which itinerary you like, it is time to consider what type of ship suits your desired adventure best.
Over 150 different ships travel annually to Antarctica and they range from small expedition ships with less than 100 passengers to giant ocean liners over 3,000 guests. As you can imagine, those experiences are incredibly varied so below we have included some helpful tips on how to pick the right Antarctica ship for your adventure. This is one of the most crucial aspects of planning your Antarctica adventure so please review the information closely.
There are two main types – ships with 500 plus passengers (ocean liners) who are not allowed let guests go ashore and ships with fewer than 500 guests (expedition ships) that are built to provide travellers with on shore activities.
It is important to know only 100 guests at any time can be on shore at one site. This means that ships with over 100 guests, you should evaluate how many zodiacs and docking areas they have to better gauge how much waiting may be involved with multiple excursions a day. All ships featured on our website use the rating system detailed in the chart below. We only feature expedition ships as we believe Antarctica's main draw is getting off the ship and exploring. Our ships are categorised by their overall size, onboard comfort level and overall service, quality of expeditions and how many optional extra activities on offer.
Antarctica Ship Comparison Chart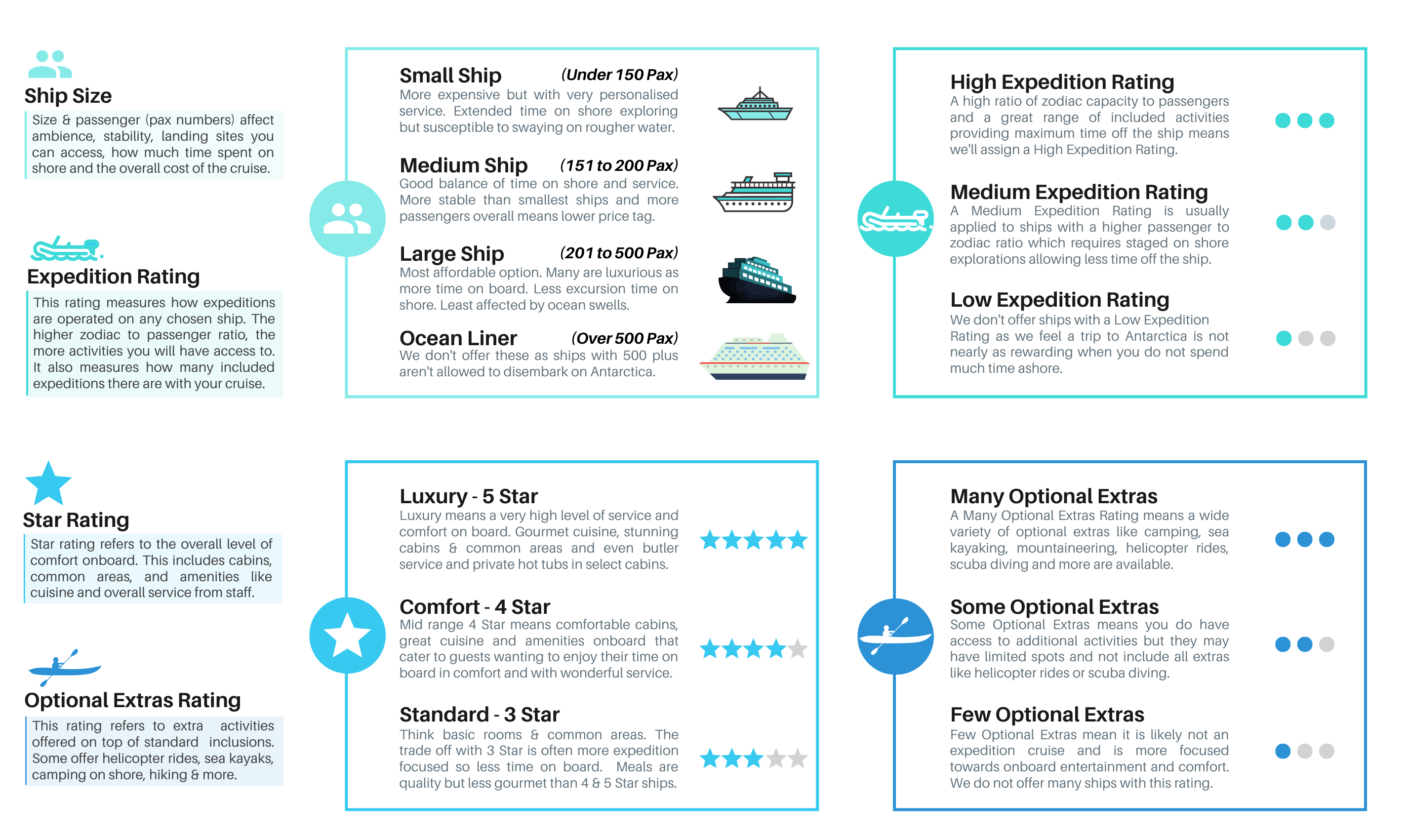 For an even further breakdown of how the Antarctica ships listed on our site match up with what you are looking for, give us a call.
Pricing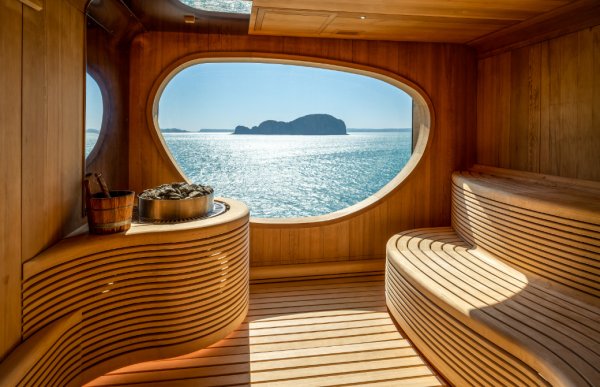 Antarctica is a completely unique and remote experience with a limited 5 month operating season. The combination of remoteness, very strict safety protocols and short season also mean it's expensive. There are many factors which impact the overall cost of your Antarctica expedition – we have listed the top components below. For many this is the trip of a lifetime so focus on the two biggest factors impacting overall Antarctica expedition costs – when you book and which cabin you choose.
First, why does when you book Antarctica matter? Operators release dates 18 – 24 months in advance with early discounts from 10% – 20%. Booking early provides not only savings, but also means more cabin availability and time to select the best airfares. Likewise, some operators offer last minute sales only a few weeks to months out providing savings. Unfortunately, the most popular cabins are already booked. A $60,000 suite at 40% off is still more expensive than 10% off a $16,000 twin cabin.
Other factors that discourage late bookings are airfares, limited extra activities, and expensive ground arrangements. International airfares from Australia to South America can be pricey even when booked early. With only a few weeks to a few months out, the cost offsets a large portion of the last minute sale. For many travellers, camping on the ice, kayaking or mountaineering are a big draw. These generally book out early so last minute deals may leave you excluded. Lastly, most travellers explore other parts of South America. Last minute ground arrangements tend to be pricier with only a few weeks anticipation.
Second, how does cabin type impact cost? Antarctica cabin pricing ranges wildly – from as low as $8,500 AUD per person (for a quad cabin, booked on early bird special, on a basic 3* ship for 11 days to just the Antarctic peninsula) all the way up to $127,000 AUD per person (for the owner's suite on a luxury 5* expedition that includes a helicopter flight, gourmet meals, a 23 day itinerary to the Falklands, South Georgia, Antarctic Peninsula and the Polar Circle). 
Antarctica Pricing Factors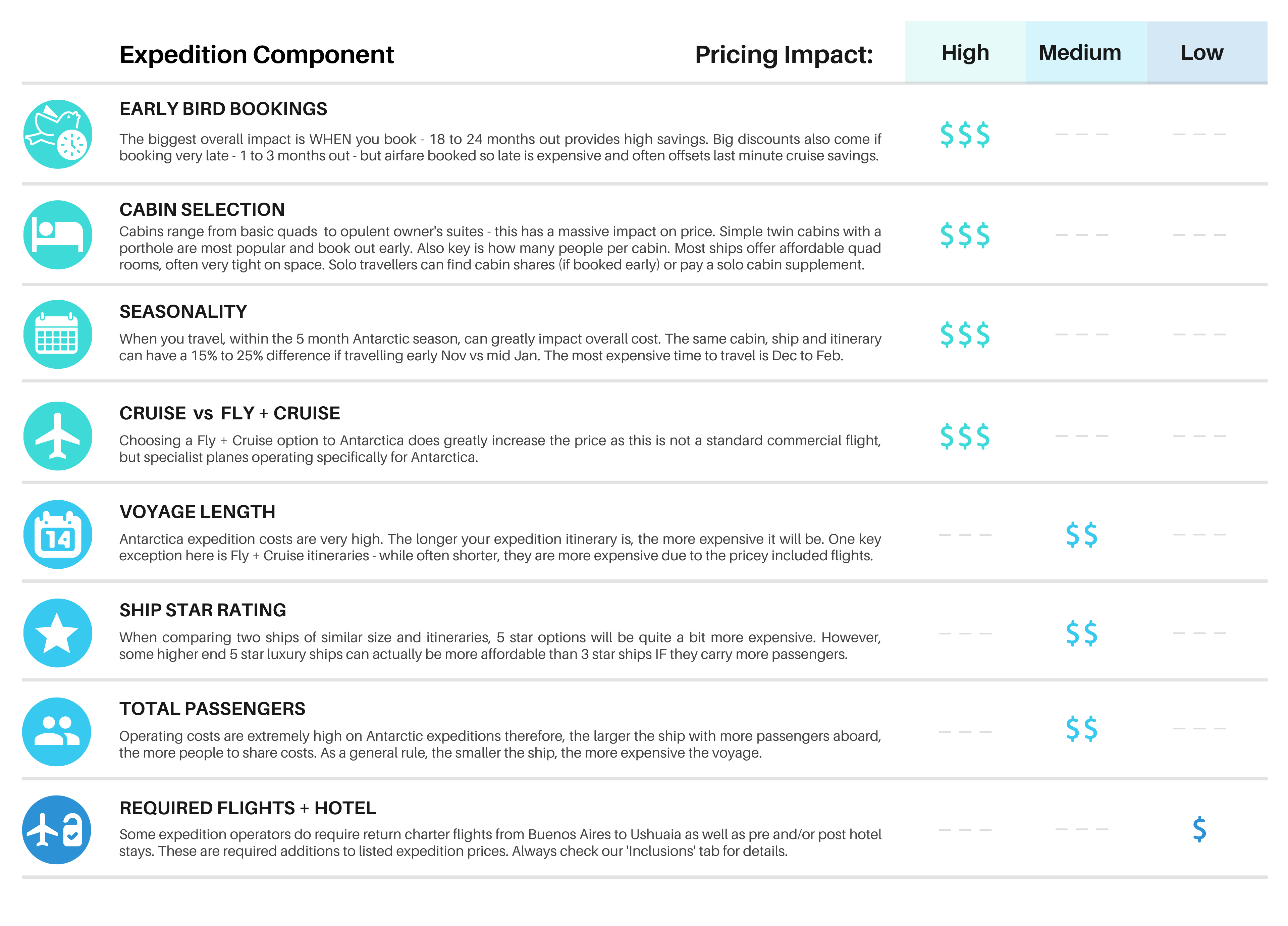 Inclusions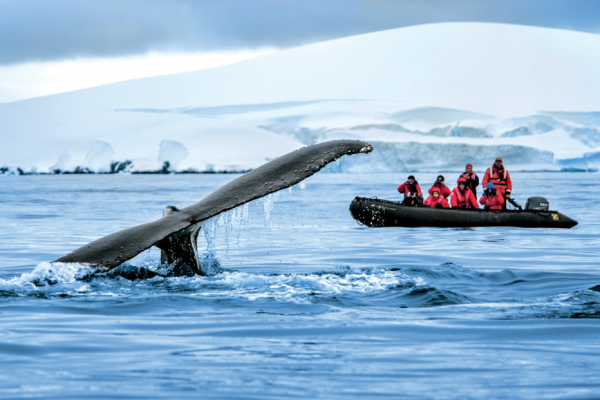 When comparing prices of different itineraries, ships and Antarctica operators, it is important to keep in mind that not all provide the same inclusions for your expedition. It is key to check the specific inclusions for any given ship or itinerary – simply review the Inclusions tab to see the specific list.
To provide a general indication of what you can expect to receive as part of your Antarctica Cruise price, we have broken down the general inclusions into four categories – Always, Usually, Sometimes and Never.
Of course, there are exceptions to every rule and out of the ordinary instances – so this list should be used as a general guideline only. Please ALWAYS review the specific list of inclusions provided in your quote or on the itinerary webpage. For questions about inclusions on specific Antarctica itineraries or ships, give us a call.
Antarctica Inclusions Chart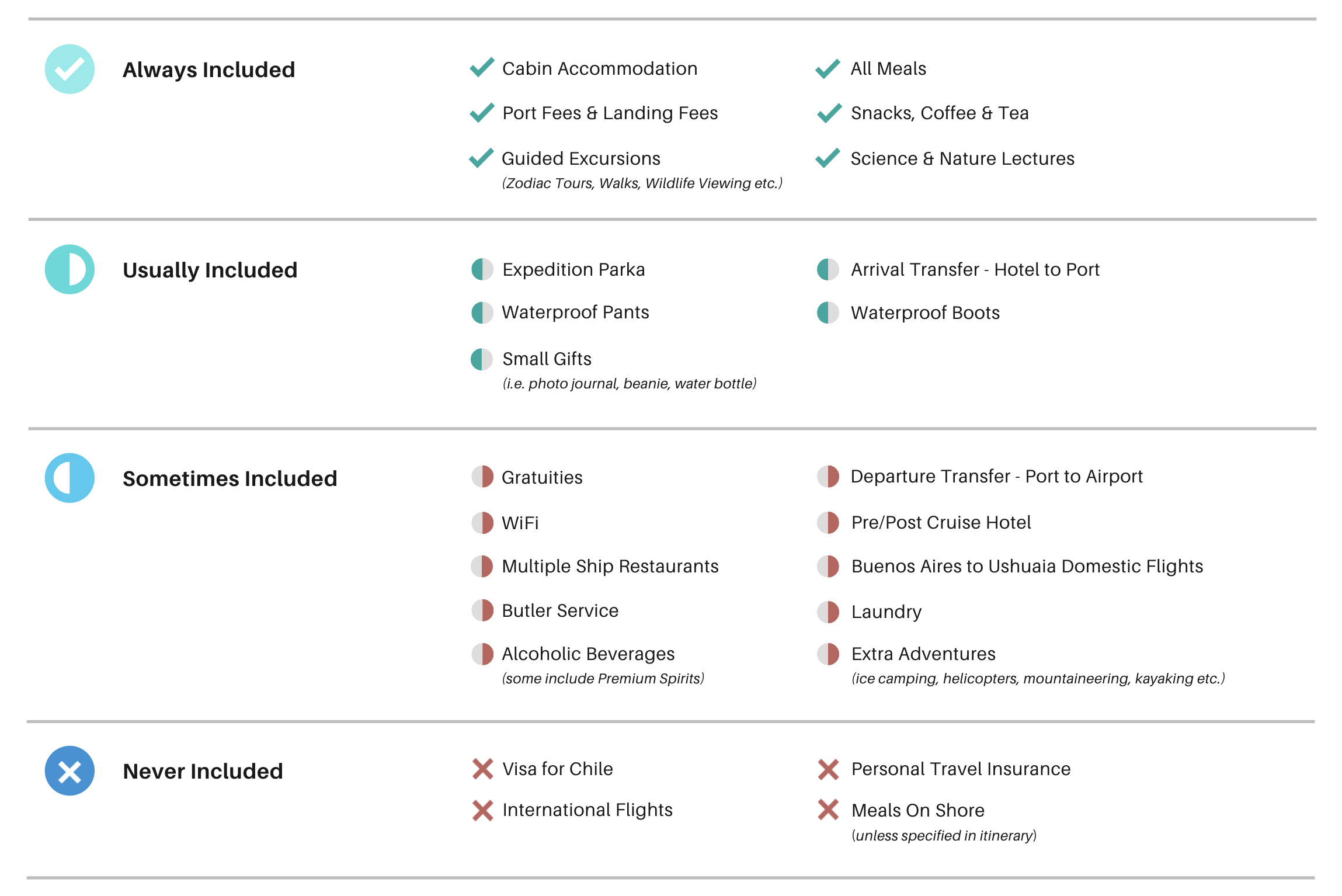 FAQs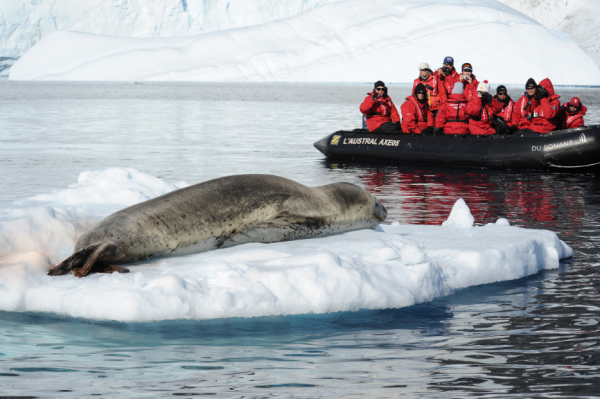 There are thousands of unique questions our travellers have about their Antarctica expedition. We have compiled a list and categorised them into five sections to help you get straight to your specific question. First, we have listed FAQs on Antarctica itself regarding wildlife, temperature and what you will see or experience while there. Second, we have listed FAQs relating to Antarctica Ships, Expedition Logistics & Itineraries that covers general questions travellers have about life on board or how the expeditions are run.  The third section consists of FAQs on What to Bring for your Antarctic Expedition and things to note so you are fully prepared. Fourth, FAQs on Safety & Medical Issues covering general safety onboard as well as potential individual medical issues that may arise. The fifth section has FAQs regarding Booking, Payments & Administration that covers the main questions we receive regarding booking and paying for your Antarctic Expedition with Travel Just 4U. If your question hasn't been covered below, please give us a call so we can help!
Antarctica FAQs
Questions about Antarctica
What wildlife will I see on my Antarctica Expedition?
The unique wildlife in Antarctica is a major draw for travellers. No matter when you travel within the Antarctic season, you will see some fantastic wildlife. There are 8 species of penguins including Emperor, King, Gentoo, Magellanic, Chinstrap, Adelie, Macaroni and Rockhopper penguins found across Antarctica and sub-Antarctic areas. There are many varieties of seabirds including 5 varieties each of albatross and petrels as well as skuas, shags, prions and more. Seals roam the water and ice with the giant elephant seals, leopard seals, crabeaters and fur seals. Some of the most impressive creatures in Antarctica are without a doubt the magnificent whales that abound later in the season when the waters have warmed. Orcas, Minkes, Southern Wrights, Humpbacks and more glide through the icy waters and make for stunning viewing.
Will I see Emperor Penguins?
Emperor Penguins are ONLY found on the continent of Antarctica and are not seen as often as the other 7 species. If you have a particular desire to see the Emperor Penguins, let us know and we can point you to the right itinerary!
What is the weather like?
The weather mainly depends on when during the 5 month Antarctica season you visit. In general, it is coldest early in the season starting in late October (from -5°C to 3°C approx) and warms up a few degrees as the season progresses through January and February (from -1°C to 5°C approx) and starts to cool down again late in the season in March (from 0°C to 4°C approx). However, this is only an estimate and the temperature can vary! You can have an unusually warm 8°C day in early November and a cold -5°C in January depending on specific weather systems moving through.
Questions about the Ship, Expedition Logistics and Itineraries
Will I get to stop at every destination listed and pictured in the itinerary?
Antarctica is remote and unpredictable. Every itinerary is constructed as an outline with many alternatives for each day and destinations in case ice or weather doesn't permit landing. Every voyage is unique and we recommend a flexible approach and trust that you will see incredible sites even if they were not listed in your original itinerary.
Will my Antarctica Expedition have mostly Australians or are there other nationalities as well?
Almost every Antarctica Expedition has a wide mix of nationalities. Depending on where your ship's operator is based, the percentages may vary accordingly. For example, Oceanwide Expeditions (LINK TO SHIPS) & Hurtigruten (LINK TO SHIPS) are European based operators and their clientele will have a higher percentage of European travellers. Quark Expeditions is Canadian and tends to have a higher percentage of travellers from Canada and the United States. As a general overview of ALL travellers to Antarctica during the 2018 to 2019 season IAATO (the International Association of Antarctica Tour Operators) provides the following percentages breakdown on nationality: 32% United States 15% China 12% Australia 8% United Kingdom 6% Germany 5% Canada 4% France The remaining 18% of visitors consist of a mix of other countries.
Will there be a lot of other ships and people around for on shore excursions?
No! IAATO regulations stipulate that only 100 people max can be at any given landing site at one time. This means that your ship will have sole access to that landing site while you are there. If another ship arrives after, they must wait until your ship departs before sending their own passengers a shore. Given the 100 person max limit, this is also one of the reasons ship size matters so much. If you are onboard a ship with 100 plus pax, you will be split up into groups to take turns exploring.
What are the age requirements for an Antarctic Cruise? How old is the average traveller?
Each ship is different, but the majority of travellers are between 40 and 80 years old. In general, Expedition Ships have a minimum age requirement ranging from 8 to 12 as young children are not allowed for safety precautions. Please advise if there are children or young adults in your travelling party so we can find the right ship for you.
How many times a day will I get off the ship?
How many times each day you get off your ship to explore Antarctica depends on quite a few factors like how many passengers are on your ship and how the operator runs their expeditions. In general, you will disembark at least once a day and for ships with a High Expedition Rating, you may spend most of the day on excursions off the boat, always returning for a lunch break. For all Cruise Only expeditions, you will not disembark at any point while crossing the Drake Passage either on the way to, nor from Antarctica.
Can I smoke on the ship?
Yes, most ships have a small designated smoking area. If smoking is essential for you, please let us know so we can confirm the details on your ship for you.
Questions about what to bring
Do I need to bring specialised gear? What should I pack?
Depending on the specific ship and itinerary you select, you may need some specific items. Rest assured we will send you a full and detailed packing list!
Can I bring my drone for photos?
No, drones are not allowed in Antarctica.
Why Book with TJ4U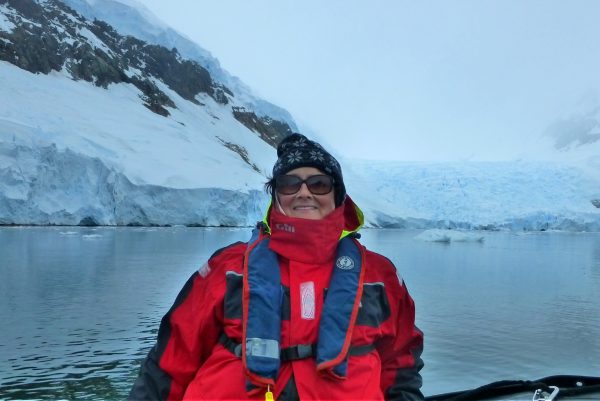 We strongly believe Travel Just 4U provides the best Antarctica pricing, expert advice, overall booking process and most importantly – the best customer service in Australia. Is that a slightly biased opinion? Yes it is.
This is a once in a lifetime trip for most travellers and choosing the right time to travel, itinerary and ship can make it an incredible highlight or a disappointing and very expensive experience. With our knowledge and expertise, we are positive that we can guide you to the best option for your particular interests, budget and tastes to ensure it is an unforgettable adventure.
Below is a list of considerations when choosing how to book your Antarctica Cruise in Australia. There are four main booking options –  with an Antarctica Specialist like Travel Just 4U, directly with the Antarctica ship operator, through your local travel agent, or via an OTA (Online Travel Agency) like Expedia. It is important to note that pricing is generally the same across all options – any discount being offered by ship operators is available through their selling partners too.
This means that any discount offer or deal you see on a ship's website is also available through us. Some websites list prices in USD as opposed to AUD (all of our prices are listed in AUD) so keep that in mind when comparing Antarctica cruise costs from different websites.
Given that pricing is generally uniform across your booking options, consider the other aspects below that will affect your Antarctica booking experience. Customer service and expert, unbiased advice are key areas that we focus on as this can make all the difference. Another important factor is keeping your whole trip (flights, ground arrangements etc.) with one company so they can seamlessly manage the whole process for you. When we book your expedition and other ground arrangements, we can also provide international airfare and access an intra South America air pass that provides substantial savings. Please get in touch with any further questions you may have about the booking process or why we are the best option to book your Antarctica Expedition!
Antarctica Booking Options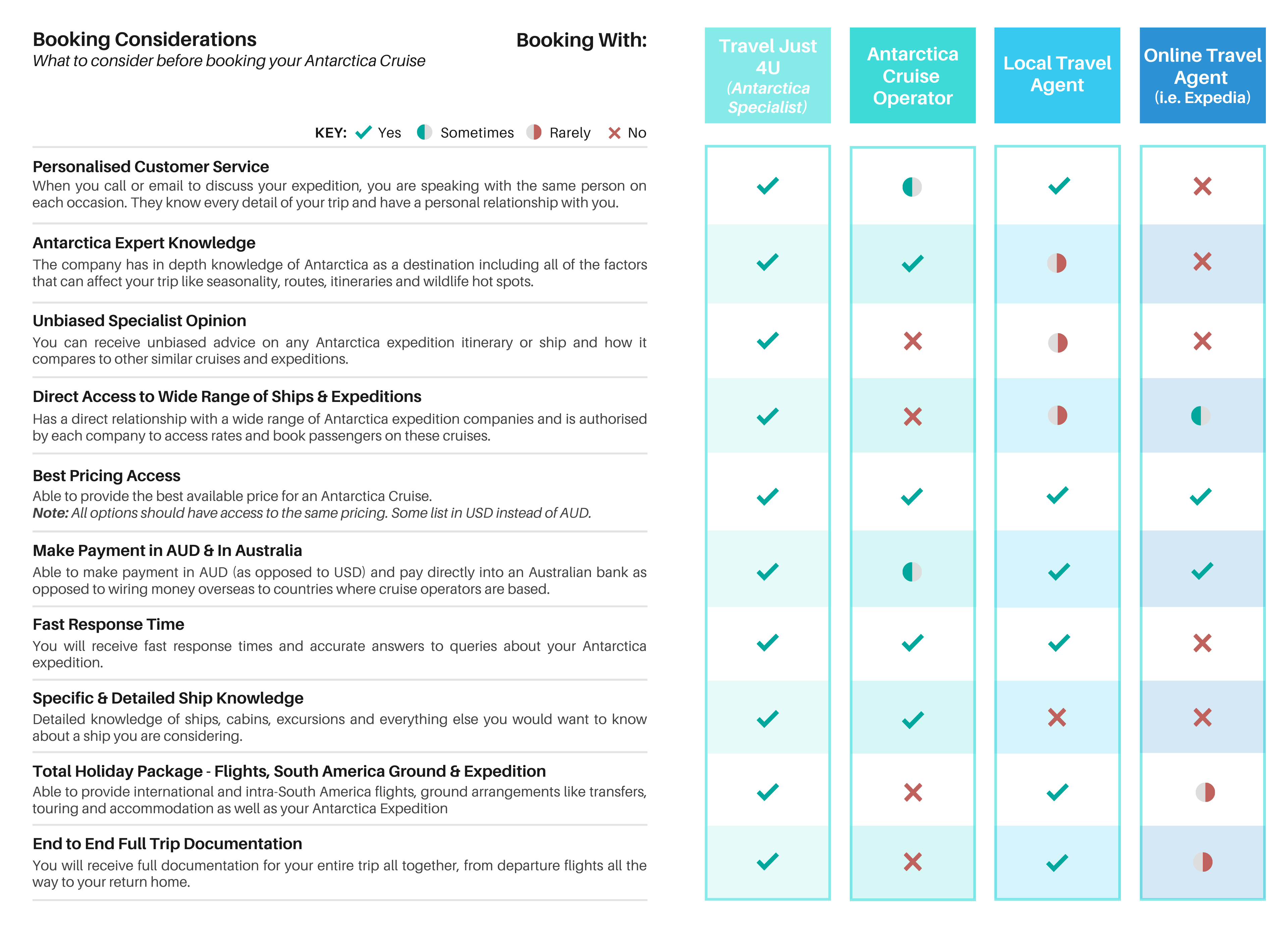 Interactive Antarctica Map
Antarctica Experiences