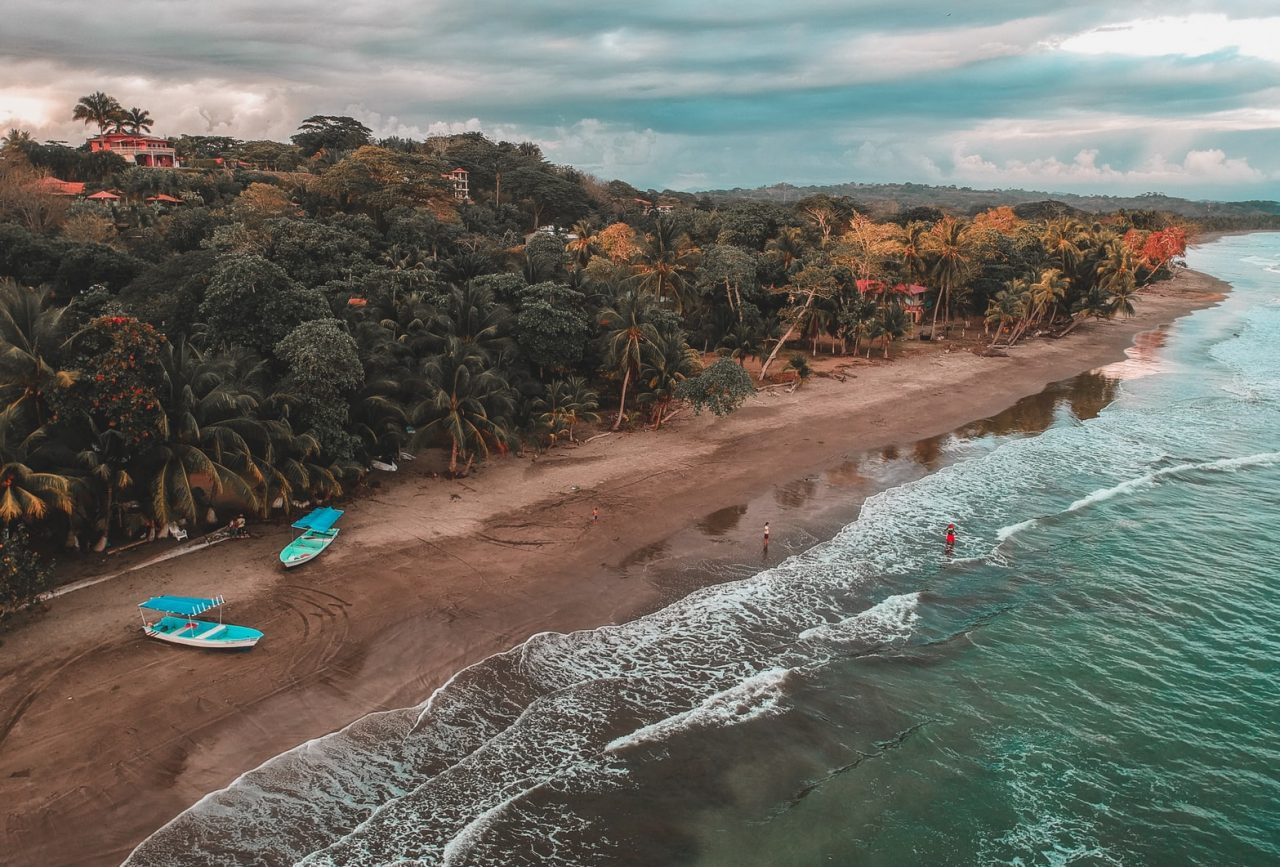 -Jump Down to Our Costa Rica Itineraries-
Costa Rica is one of the world's most popular destinations for Eco-tourists because of its biodiversity. It possesses the greatest density of species in the world, and around 25% of its national territory is protected by a system of conservation areas and national parks. Both tropical plant and animal species abound.
Costa Rica borders Nicaragua at the north and Panamá to the south and is surrounded by the Caribbean Sea to the East, and the Pacific Ocean to the West. It is this privileged location that produces astounding biodiversity making it easy to explore different micro-climates without much travel time.
Costa Rica has some of the most accessible wildlife experiences in all of Central America – especially for bird lovers. This means you will be up close and personal with birds, monkeys, reptiles, amphibians and more depending on location.
In addition to the flora and fauna, the country has some of the best beaches in the world. The Atlantic coast is just five hours away from the Pacific coast and both offer completely different views, coastal experiences and landscapes. The sun rises and sets at the same time all year long making it a fantastic destination during any season or time of year. We have listed a few of the country's highlights and included some suggested itineraries for you to use as a reference. These include the 12 Day Costa Rica In Depth or 9 Day Costa Rica by Nature. Please keep in mind that the country offers many more destinations and adventure activities that we can include depending on your interests, a short phone conversation will help us put together your customized itinerary.
Did You Know…98% of Costa Rica's power is renewable energy. Hydroelectric, wind and solar make it one of the most sustainable countries on earth.
Costa Rica Destination Highlights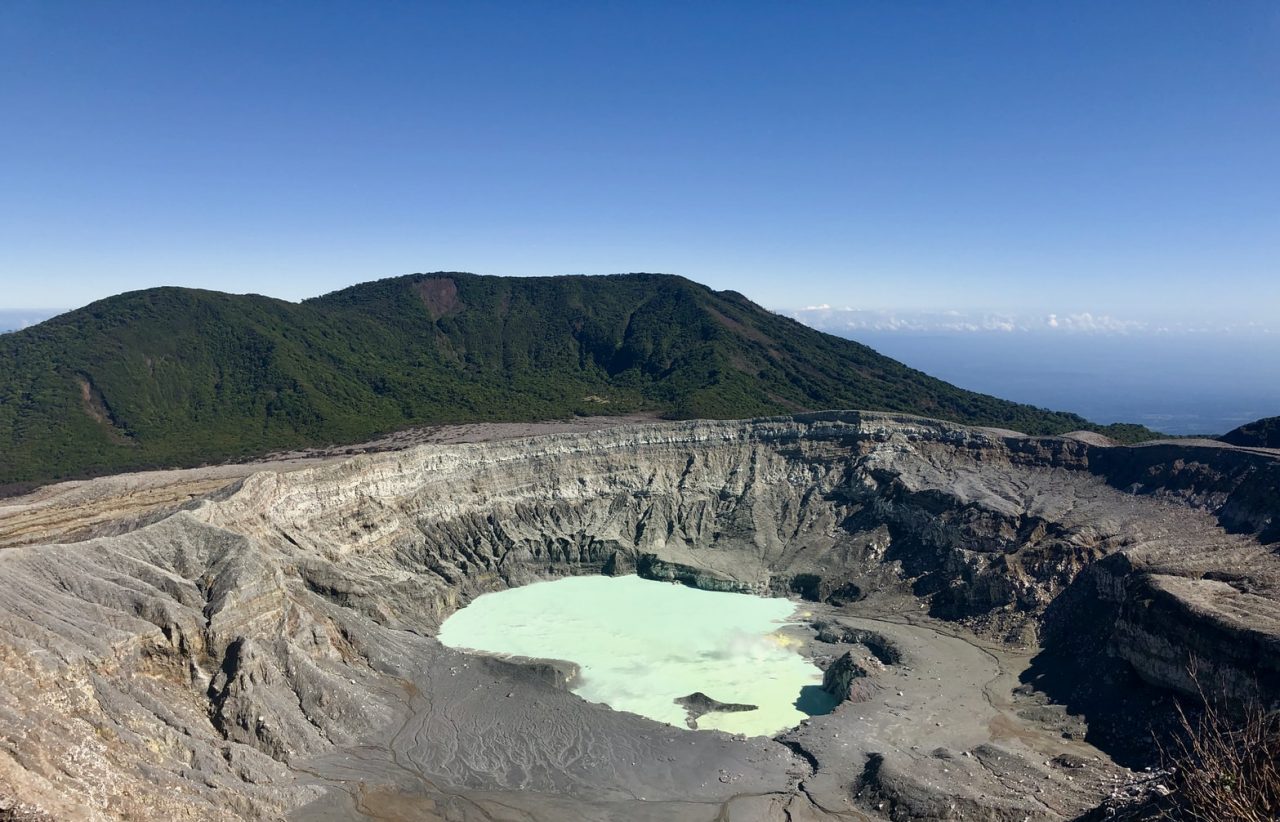 San Jose
~We recommend 2 days to experience San Jose~
Costa Rica's capital of San Jose's main draw is its perfect location to visit nearby attractions including the Poás Volcano and La Paz Waterfall Gardens with stunning lush green scenery and multiple waterfalls. A full day tour to these sites also includes a visit to a local coffee plantation, one of the many that produce world class coffee, to see first hand how coffee production happens.
In addition to a full day tour seeing both the volcano and waterfalls, we also suggest a city tour for itineraries that require 2 nights in San Jose. Depending on other destinations to be visited, you may need to connect through San Jose more than once during your say. Costa Rica's main international airport is in San Jose so you will arrive and depart the country from here.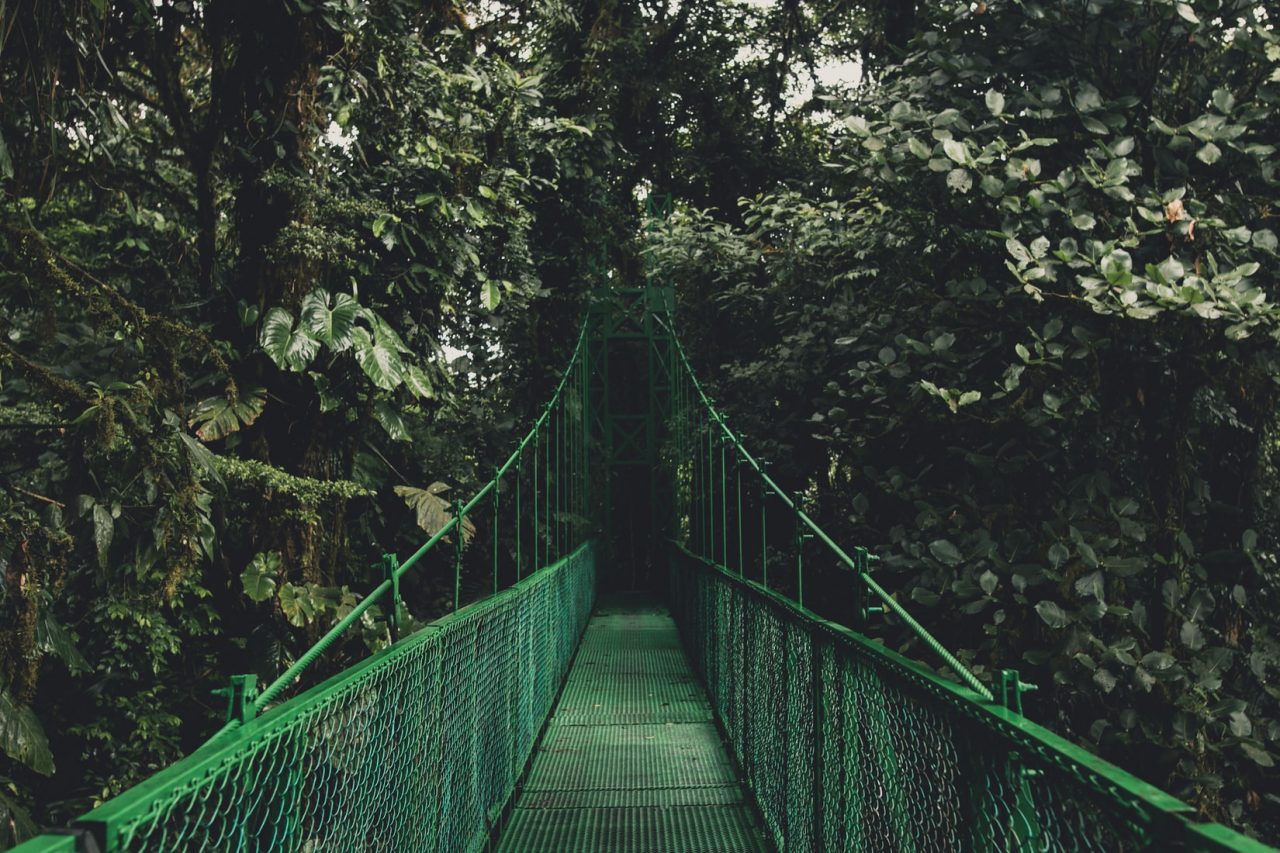 National Parks
~We recommend 4 to 10 days to experience a range of parks~
Costa Rica boasts and incredible amount of National Parks and Natural Reserves that cover around 25% of the country – more than any other nation in the world. These 29 National Parks offer rainforests, tropical forests, marine sanctuaries and wetlands.
Highlights include Arenal Volcano National Park, with its stunning volcano at the centre, and the Corcovado National Park, which preserves a lowland tropical rainforest that is unique in the world. The proximity of the national parks allows multiple visits even in a short itinerary.
In addition to these many national parks, there are further reserves like the famous Monteverde Cloud Forest Reserve which has 6 ecological zones and is 90% virgin forest. Explore the forest on suspended walkways and come face to face with wildlife.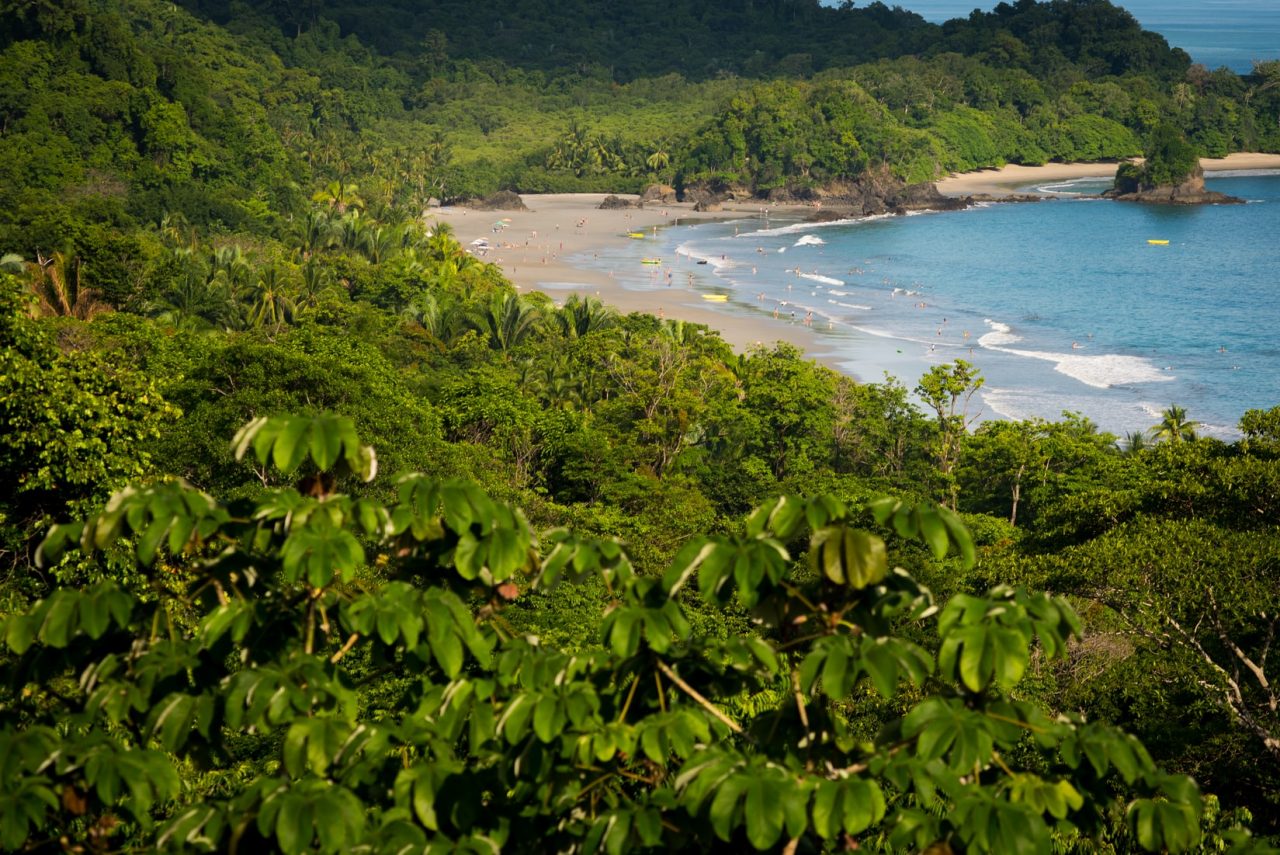 Beaches
~We recommend 2 to 6 days to experience Costa Rican Beaches~
Costa Rica is covered in coastline. Like many of its Central American neighbours, it has coastline on the Pacific Ocean and the Caribbean. This means there is a beach experience for all types of travellers.
From surfing beaches, to coast surrounded in lush green like the Manuel Antonio National Park on the Pacific or the remote Tortuguero National Park only accessible by plane or boat. Tortuguero has a huge variety of biological diversity and includes mangrove forests and swamps in addition to beach in this very tropical climate.
We can advise which best fits in with your itinerary and interests. Some offer remote and simple open air cabins while others feature all inclusive luxury resorts like our Costa Rica Beach Extension for a stunning end to your visit to this beautiful country.
Interactive Costa Rica Map
Costa Rica Experiences