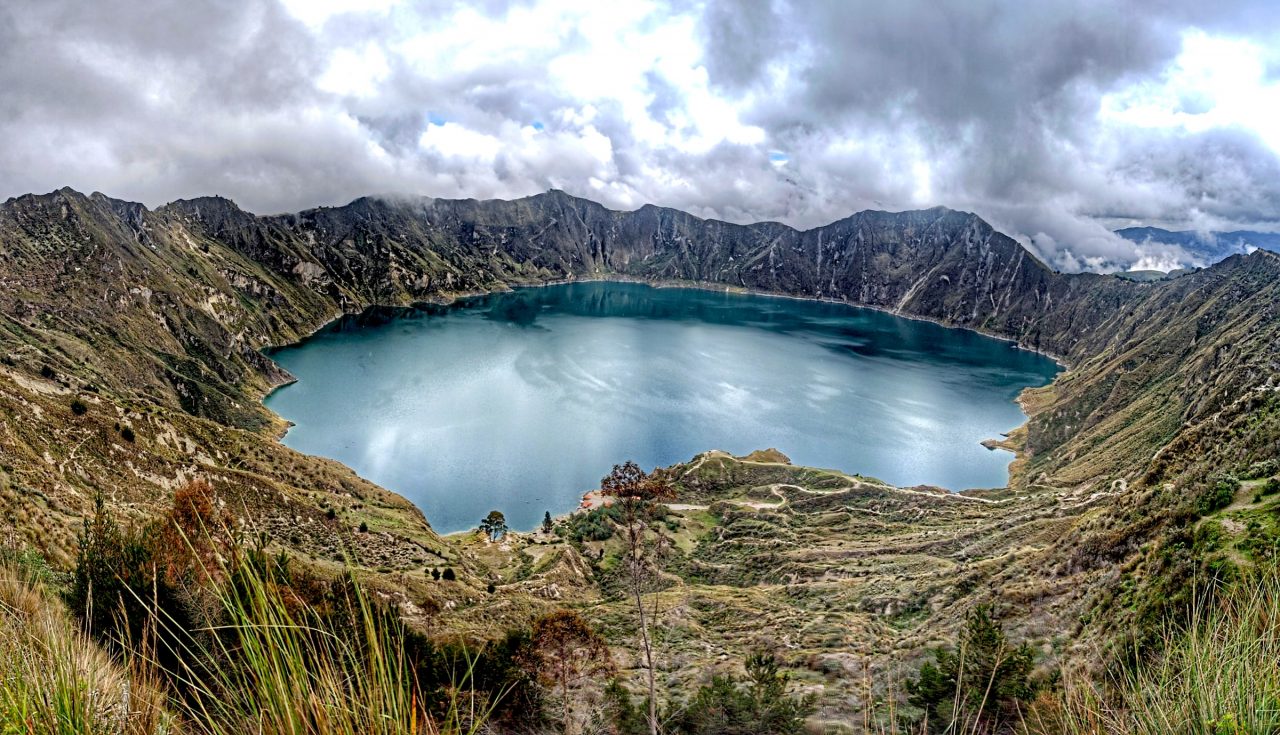 -Jump Down to Our Ecuador Itineraries-
Our best advice for Ecuador is simply to remember the country offers so much more than just the world famous Galapagos Islands.
The itineraries below offer a wide range of experiences that allow you to explore the Amazon, take a privately guided road trip through the Avenue of Volcanoes high in the Andes, and relax at the Papallacta hot springs. You can explore colonial cities such as Quito and Cuenca, trek through National Parks, or visit colourful markets and cultural landmarks. While the country has so much to offer, we still strongly encourage travellers that visit Ecuador to fully explore the Galapagos.
Did You Know…since 2000, the USD has been Ecuador's official currency?
Ecuador Destination Highlights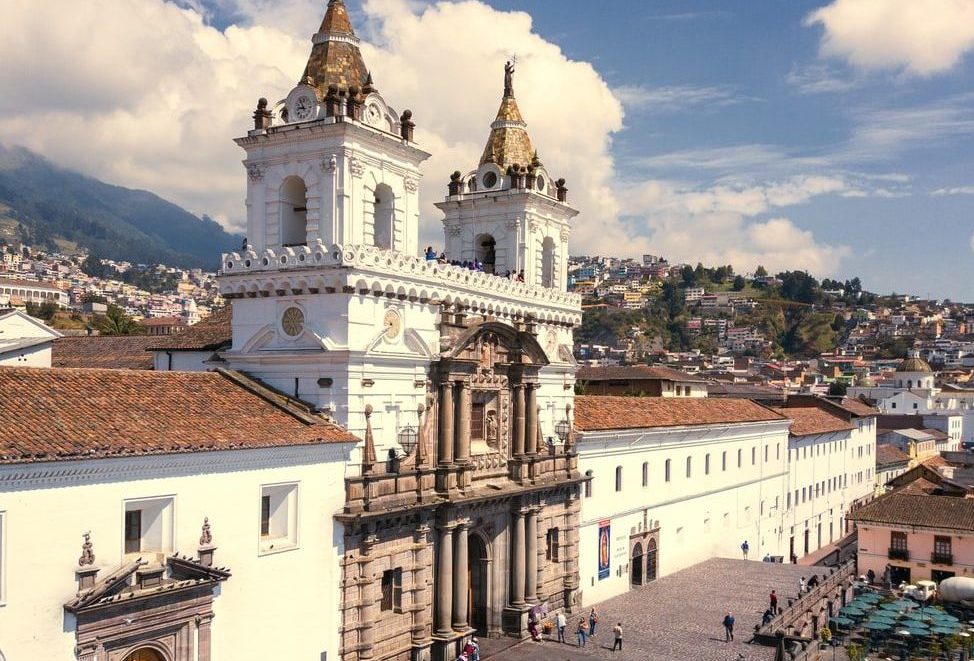 Quito, The Capital
~We recommend 2-3 full days to explore Quito~
Ecuador's capital city has a colonial historic, great views of the nearby Pinchicha volcano and on a clear day, a glimpse of Cotopaxi – the second highest peak in the country. The capital has traditional markets you can explore, delicious cuisine and easy access to the surrounding mountains. The historic downtown has luxury or boutique hotels in refurbished colonial buildings and the more modern midtown area also has many options.
Quito is also well located for access to nearby explorations like the famous markets of Otavalo or a visit to the equator where you can stand in both the northern and southern hemisphere at the same time. If you have an extra night in Quito prior to your departure, we recommend a night at the Papallacta Hot Springs instead of a stay at the airport.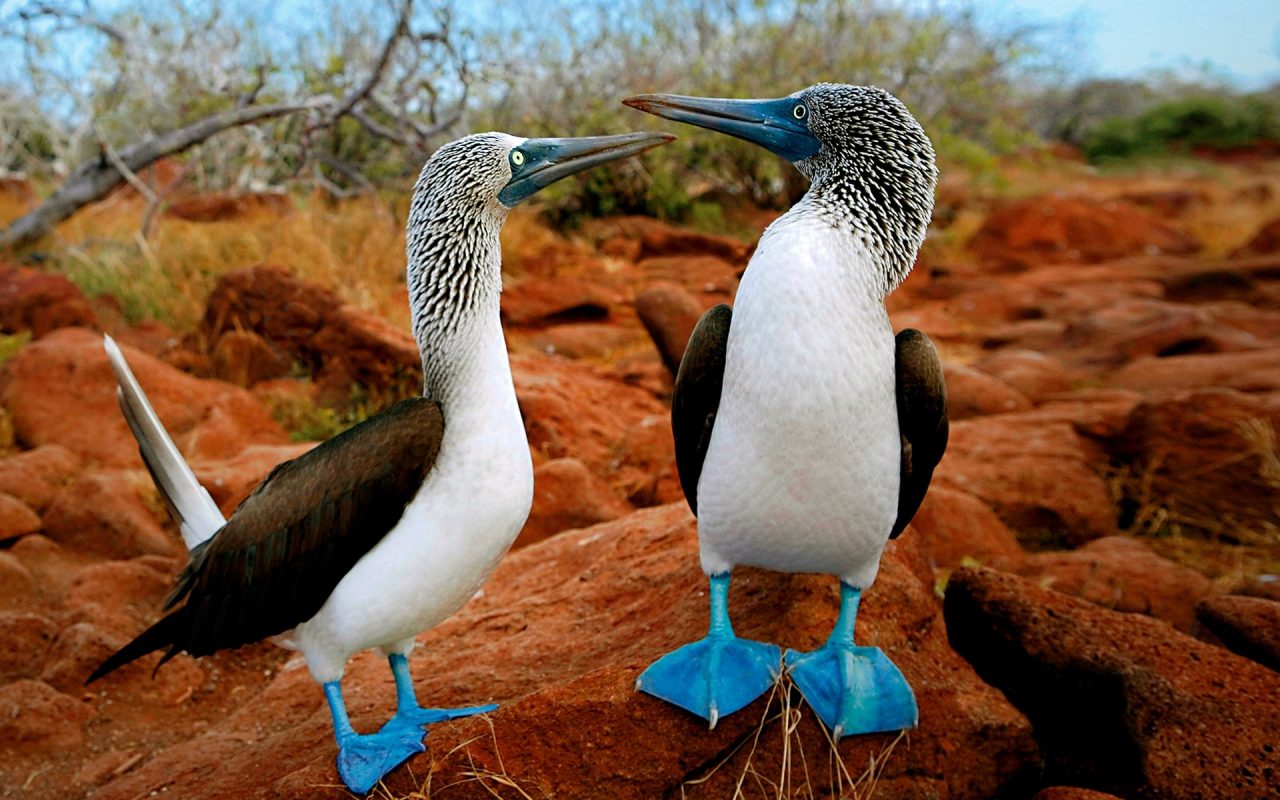 Galapagos Islands
~We recommend 4-10 days, pending how many islands are visited~
For a detailed overview of the Galapagos – see our full Galapagos Islands overview. The Galapagos have an abundance of unique flora and fauna which evolved in isolation for millions of years making these volcanic islands truly unique.
There are two key ways to experience the islands – aboard a cruise or on land with an island hopping itinerary. Island hopping is perfect for travellers prone to sea sickness and who want flexibility. Cruising is ideal to explore remote islands that can only be reached via multi day cruises and not day trips. No matter how you decide to explore the Galapagos, you'll see a range of wildlife on your journey.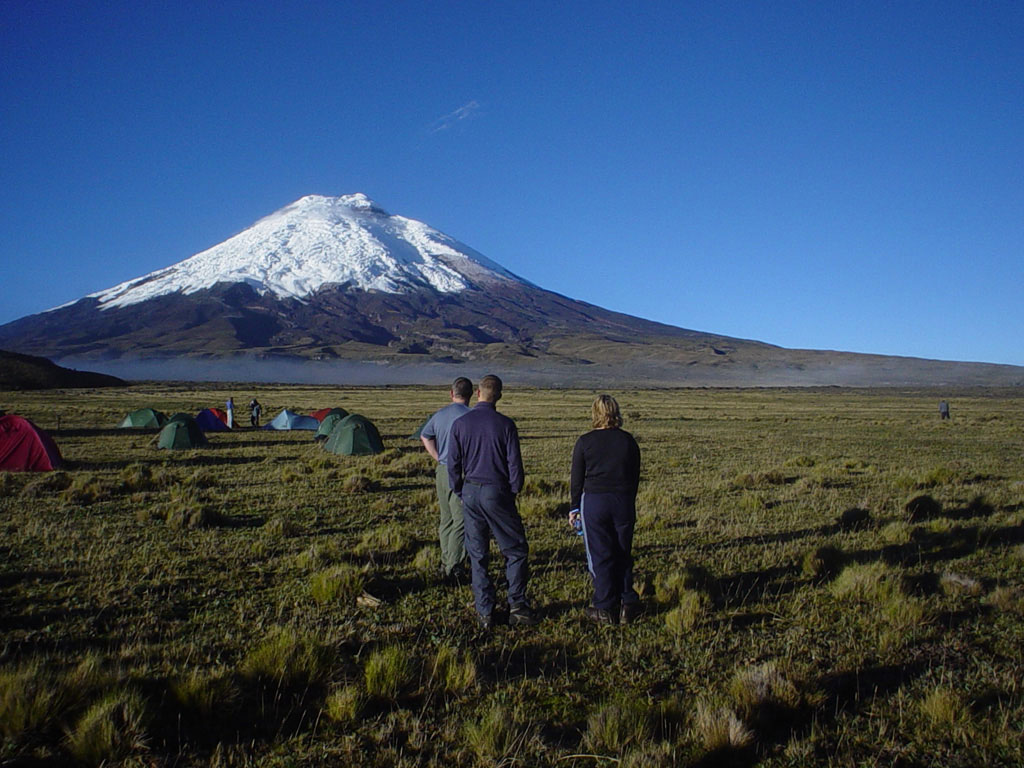 Andes – Avenue of the Volcanoes & Trekking
~We recommend 3-7 days depending on destinations you choose~
The Andes mountains run, like an avenue, through Ecuador providing a wide range of tourism activities. Visit the small towns and local markets for a cultural experience or take advantage of fantastic guided trekking around the Quilotoa Crater, Cotopaxi Volcano or El Cajas National Park.
We highly recommend a road trip with your personal driver guide through the stunning route called 'Avenue of the Volcanoes'. From Quito in the north you will make your way south through the Andes stopping at small towns on the way and eventually ending in the colonial town of Cuenca before ending in Guayaquil. A road trip or multi day trek through the Andes is a fantastic option to combine with the Galapagos as it offers a completely different cultural and scenic experience compared to the islands.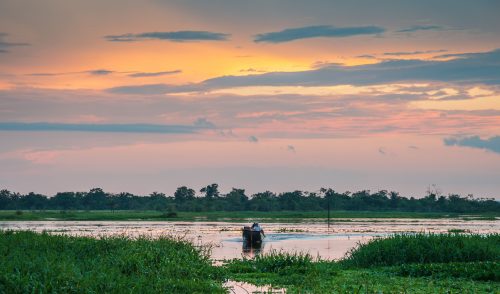 Ecuadorian Amazon
~We recommend 3-6 days depending on your preferred lodge or river cruise~
You can visit the Amazon Jungle from a variety of countries in South America including Ecuador. While Brazil and Peru are more well known for their Amazon experiences, visiting the jungle from Ecuador is also a beautiful experience. The Ecuadorian Amazon is biologically abundant and the rain forest is home to more than 600 species of bird, 170 species of mammals as well as 120 species of amphibians and reptiles.
There are a range of basic and higher end lodges as well as mid range and luxury river cruises to choose from. All of these options will provide wildlife experiences and the chance to see the beautiful jungle up close and personal.
Ecuador Experiences
Extended South America

Cities | Iguazu | Andes | Amazon | Galapagos

From:

AUD $ 10,024

Duration:

32 Days - 31 Nights

Visiting:

Buenos Aires

,

Cuzco

,

Galapagos

,

Iguazu Falls

,

Lake Titicaca

,

Lima

,

Machu Picchu

,

Peruvian Amazon

,

Quito

,

Rio de Janeiro

,

Sacred Valley

Andes & Amazon

Ecuador and Peru

Duration:

18 days - 17 nights

Visiting:

Baños

,

Cotopaxi

,

Cuzco

,

Lima

,

Machu Picchu

,

Otavalo

,

Papallacta

,

Peruvian Amazon

,

Polylepis

,

Quilotoa

,

Quito

,

Sacred Valley