Nature's Paradise for Bird Watchers and Nature Travellers – Ecuador
Nature represents many things for travellers including fresh air, natural habitats, wildlife, the untouched and the unspoiled, and ecosystems long gone in many parts of the world now densely populated by man. So it is not a surprise that Ecuador is a haven for avid bird watchers & nature watchers.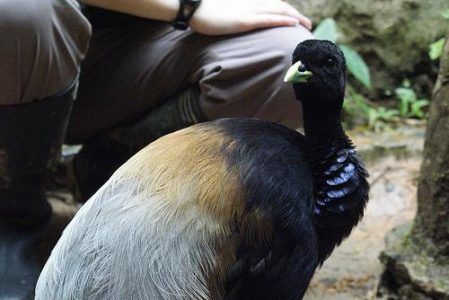 Ecuador is for anyone with a pair of binoculars, a fondness for our winged friends, who seeks to see animals in their natural habitat, and a willingness to travel just to witness the unique wildlife this part of the world has to offer. The most obvious reason Ecuador rates high up the list is the large array of unique and fascinating wildlife in Ecuador.
Over 1600 bird species exist in Ecuador which, to put it into perspective, is nearly twice the number found in the European or North American continents. And that number keeps on rising. According to Lonely Planet, if a new species of bird is found in today's world (a very rare occurrence given how humanly populated and explored our world has become), it's more than likely to be found within the borders of this fascinating and incredibly diverse country.
Ecuador is now widely considered to be one of the best places in the world for bird watching. Ecuador's neighbours Peru and Colombia may be home to greater numbers, but in terms of sheer diversity Ecuador has most places beat. Within its relatively small confines, Ecuador holds 1/6th of the world's bird species, so keen bird watchers have a better chance than anywhere else in the world to spot species they've never seen before – a unique experience worth making the effort for!
When to go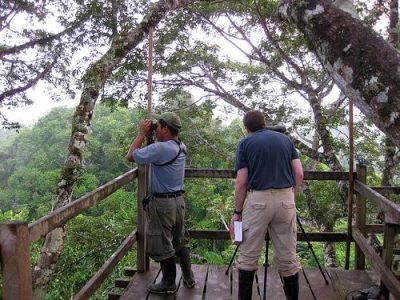 In Ecuador bird watching is available all year round. It should be noted that the Amazon regions of the country do encounter severe rainfall during certain times of the year. These times can be fairly unpredictable, so keep an eye on the weather report. If you want to see the Waved Albatross, it's best to head to Ecuador between March and June. Sightings at other times of the year can be rare.
Where to go
Just about anywhere in Ecuador will allow you to enjoy the bird watching holiday of a lifetime. That said nothing on earth quite compares to the experience and awakening of visiting the Galapagos Islands which feels like one of the few places on earth you can truly connect and engage with nature. The array of endemic species, which includes the famous finches of Darwin's research, the frequently photographed giant turtles, as well as the ease of locating common species, makes the Galapagos Islands an absolute joy to visit and frequently features on every traveller's wish list.
Elsewhere you'll find regions just as impressive. The cloud forests of Mindo and Bellavista top many people's lists for essential visits. Here is considered one of the Earth's hotspots for birdlife and, thanks to the sheer variety of species found, it's not difficult to see why. This is, after all, one of the most bio-diverse areas in the world, and should be visited by any nature enthusiast.
Finally there are the Amazon and Andes regions of the country. The Andean Condor swoops around the highlands of Ecuador, bringing many travellers to the Andes, while in the Amazon basin you'll find colourful toucans, macaws and jacamars, among others.
How to arrange your itinerary?
Trying to fit everything into just one trip will be a challenge, but if you're interested in taking a wildlife tour of Ecuador then contact us to discuss the options that best suit your timing, interests and budget.