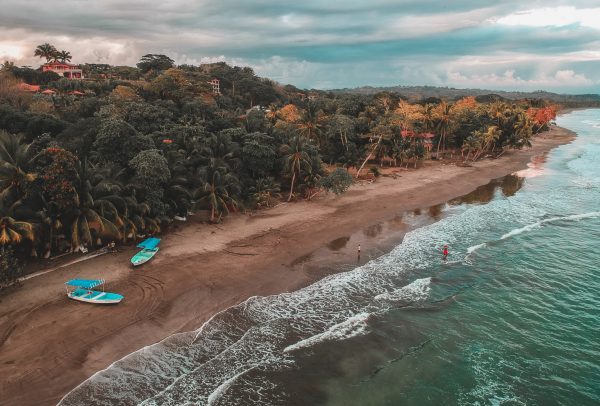 Latin America Beach Holidays are not often the first thing travellers consider when travelling to this part of the world. The region is famous for the Galapagos Islands, the Amazon Jungle, treks through the Andes and Patagonia, and famous UNESCO World Heritage Sites like Machu Picchu in Peru, or Christ the Redeemer in Brazil. Culture, music, culinary delights, cobblestone streets in colonial towns and iconic national parks are some of the experiences that first come to mind.
However, the stunning coastlines, remote beaches, white sand, turquoise waters and unique marine wildlife are often overlooked when considering destinations for travels through Latin America.
Mexico, Belize, Costa Rica, Panama, Colombia and Brazil all have fantastic beaches that can be enjoyed on their own or combined with the cultural, historical and wildlife experiences they are more commonly known for. We've listed some of our favourite beach experiences below.
Best White Sand Beach Experiences
Tulum on the Caribbean coast of Mexico, Varadero in Cuba, San Blas Islands off Panama and San Andres Islands in Colombia
Best Adventure Beach Experiences
Dive the world's second largest reef system in Belize, kayak the estuaries of Tamarindo beach in Costa Rica, and explore mangroves in Bocas del Toro in Panama.
Best Remote Beach Experiences
Porto de Galinhas in Northern Brazil, Nuqui on the Pacific Coast of Colombia, and Coiba off of Panama, once a former penal colony but now a UNESCO listed natural reserve ideal for divers.
Latin America Beach Holidays