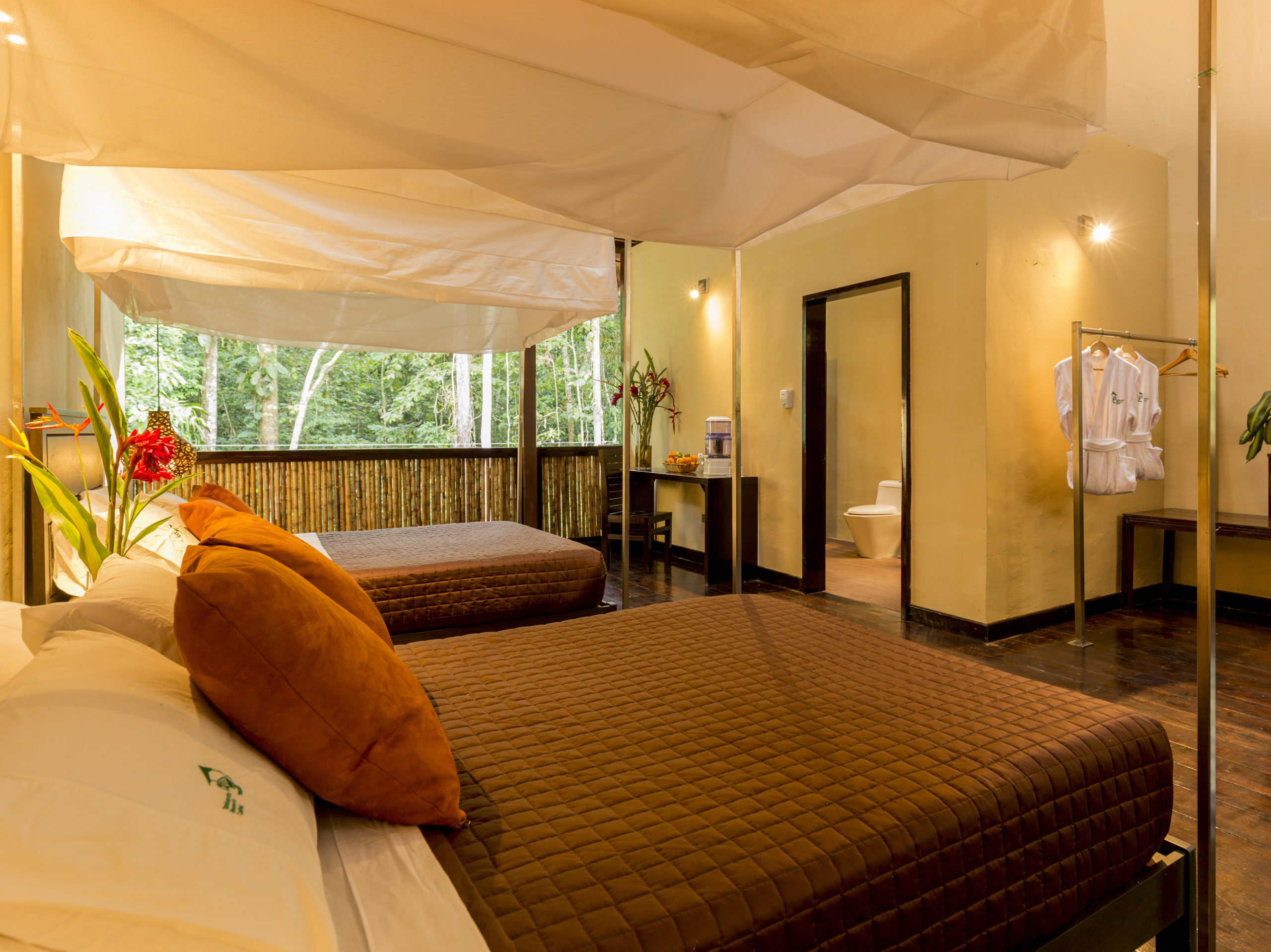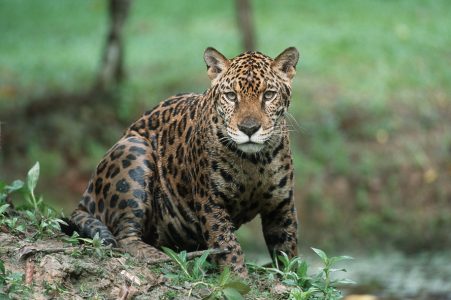 Amazon In Depth takes you deep into the Peruvian Amazon Jungle for a 5 Day All Inclusive Program at the remote Tambopata Research Center lodge.
Connectivity is a breeze with daily flights from Lima and Cuzco into Puerto Maldonado. The quantity of flights makes a few extra nights in the Amazon easy to add any Peru journey.
An adventure at the Tambopata Research Center is for travellers who want an incredibly remote experience as there are not many humans nearby so sightings of monkeys, macaws and other large species become more frequent. In previous years, almost a quarter of guests who stayed at TRC saw a jaguar. The lodge provides excellent headquarters for an in-depth exploration of nature and wildlife.
With this Amazon In Depth itinerary – accommodation, meals and activities with naturalist guides are all included. Highlights include over 300 m of elevated walkways in between the jungle canopy and floor where wildlife is most active, trips to the Colorado and Chuncho clay licks (clay cliffs that attract many birds) where macaws and parrots create a raucous and colourful spectacle, and a range walks through distinct habitats including flood plains, palm swamps, dry ground and river overlooks.
This tour is completely flexible – activities & dates will adapt to personal preferences. Build Your Quote below to view your obligation free, customised trip.