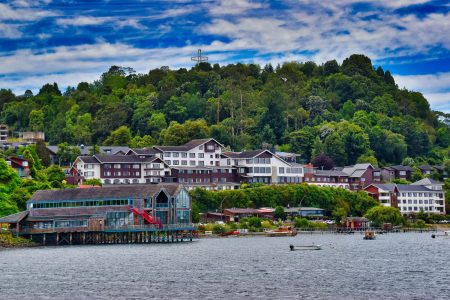 Delve into this 6 Day Andes Lake Crossing Itinerary for a unique visit through northern Patagonia. While the itinerary below travels from Puerto Varas in Chile to Bariloche, Argentina – you can travel the reverse direction to fit with your other South America travels. The Lake District in Chile and the bordering region in Argentina have been a major tourism hot spot for locals for years. It features an array of natural volcanoes, glaciers, snow-capped mountains, rivers and wildlife. The stunning lakes and woodlands spread along the Andes where the range's elevation protects a series of ecosystems through native woodlands to volcanic mountains.
This Andes Lake Crossing itinerary allows two days to explore picturesque Puerto Varas on your own before beginning the journey. Spend the next 2 days crossing many lakes via ferry and bus, including a night in the remote town of Peulla, before arriving to the town of San Carlos de Bariloche. Not only is Bariloche situated in the stunning Nahuel Huapi National Park, it offers some of the finest handmade chocolates in all of Argentina.
This tour is completely flexible – activities & dates will adapt to personal preferences. Build Your Quote below to view your obligation free, customised trip.
Other Argentina, Chile Experiences