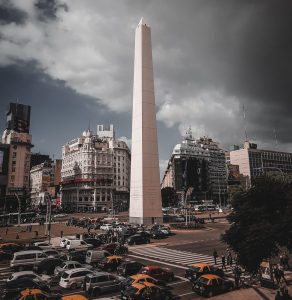 Spend 15 days exploring two countries with our Argentina & Brazil Intro Itinerary. This flexible tour includes South America's most famous cities, Buenos Aires and Rio de Janeiro, as well as destinations for nature lovers, Iguazu Falls and Ilha Grande, who want to see more than the hustle and bustle of major metropolitan areas.
Your journey starts with a few days in the tango city of Buenos Aires before continuing to the awe inspiring Iguazu Falls which you will visit from both the Argentinean and Brazilian National Parks. From Iguazu, fly to Rio de Janeiro with its famous Copacabana Beach and one of the most photographed statues in the world, the Christ Redeemer. Continue on this journey overland to Ilha Grande, a beautiful island only a few hours south of Rio. From there continue on to the colonial town of Paraty to end your Argentina & Brazil Intro.
There are many more fantastic destinations in these two countries if you have more time to explore. Consider adding a beach adventure along Brazil's North Coast or visiting Argentina's North West city of Salta for more scenic outdoor experiences.
This tour is completely flexible – activities & dates will adapt to personal preferences. Build Your Quote below to view your obligation free, customised trip.
Other Argentina, Brazil Experiences