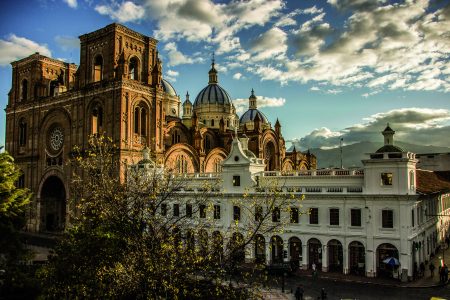 Ecuador's Avenue of Volcanoes is the long and picturesque valley between Quito and Cuenca. This 5 Day Itinerary takes you through the valley, Ecuador's indigenous heartland, which features stunning scenery and a range of climates from the deep valleys up to the snowcapped tops of volcanoes. Avenue of Volcanoes is the perfect extension to any Galapagos or Ecuador itinerary as it allows you to easily connect Quito and Guayaquil.
Your adventure through the Andes starts in Quito where you will be picked up by your private vehicle and driver guide who will accompany you for the duration of your trip. This provides a unique opportunity to interact with a local Ecuadorian who will be incredibly proud to show you their country on this road trip. Over the course of 5 days you will see waterfalls at Banos, Cotopaxi volcano, Cuenca, Cajas National Park and so much more. This itinerary can also easily be arranged in reverse order from Guayaquil to Quito. For those who want to include a full day hike in El Cajas National Park, we recommend adding another night.
This tour is completely flexible – activities & dates will adapt to personal preferences. Build Your Quote below to view your obligation free, customised trip.
Other Ecuador Experiences