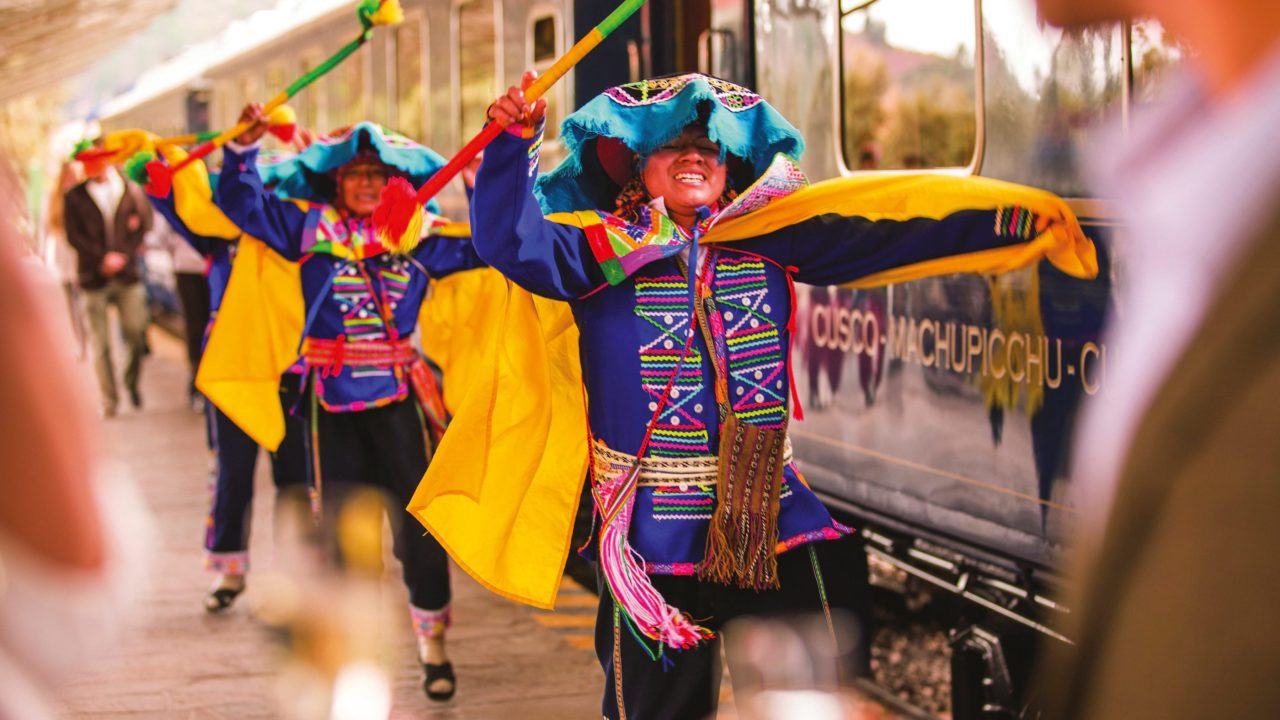 The Belmond Hiram Bingham train is the most luxurious and exclusive way to travel to Machu Picchu. Travellers can upgrade to this exclusive train journey on any Peru itinerary that includes Machu Picchu.
As comfortable and sumptuous as the Pullman trains of the 1920's, it has a personalised service that takes care of the smallest details. Enjoy the elegant dining car, the bar car, and the observatory where you can enjoy the spectacular route in the open air, with a Pisco sour in hand and live music.
A visit to a once-in-a-lifetime place calls for a once-in-a-lifetime journey. Travel to Machu Picchu in avant-garde style. Look forward to delicious fresh menus. Admire the bespoke artwork installation. Delight in new-and-exclusive on-board experiences. The journey to Machu Picchu now brings you closer to contemporary Peruvian culture than ever before.
Sink into an armchair in the 1920s-style carriages, where polished wood and brass catch the light. Your Peruvian adventure has begun. Named after the explorer who rediscovered the Inca citadel, Belmond Hiram Bingham's striking blue and gold livery stands out against Peru's verdant landscapes. Inside the Pullman-style carriages, be whisked into the glamour of a bygone world with gleaming woods, fine fabrics and antique fittings. Here, elegance and old-fashioned charm come first. Settle back and let us look after you in style.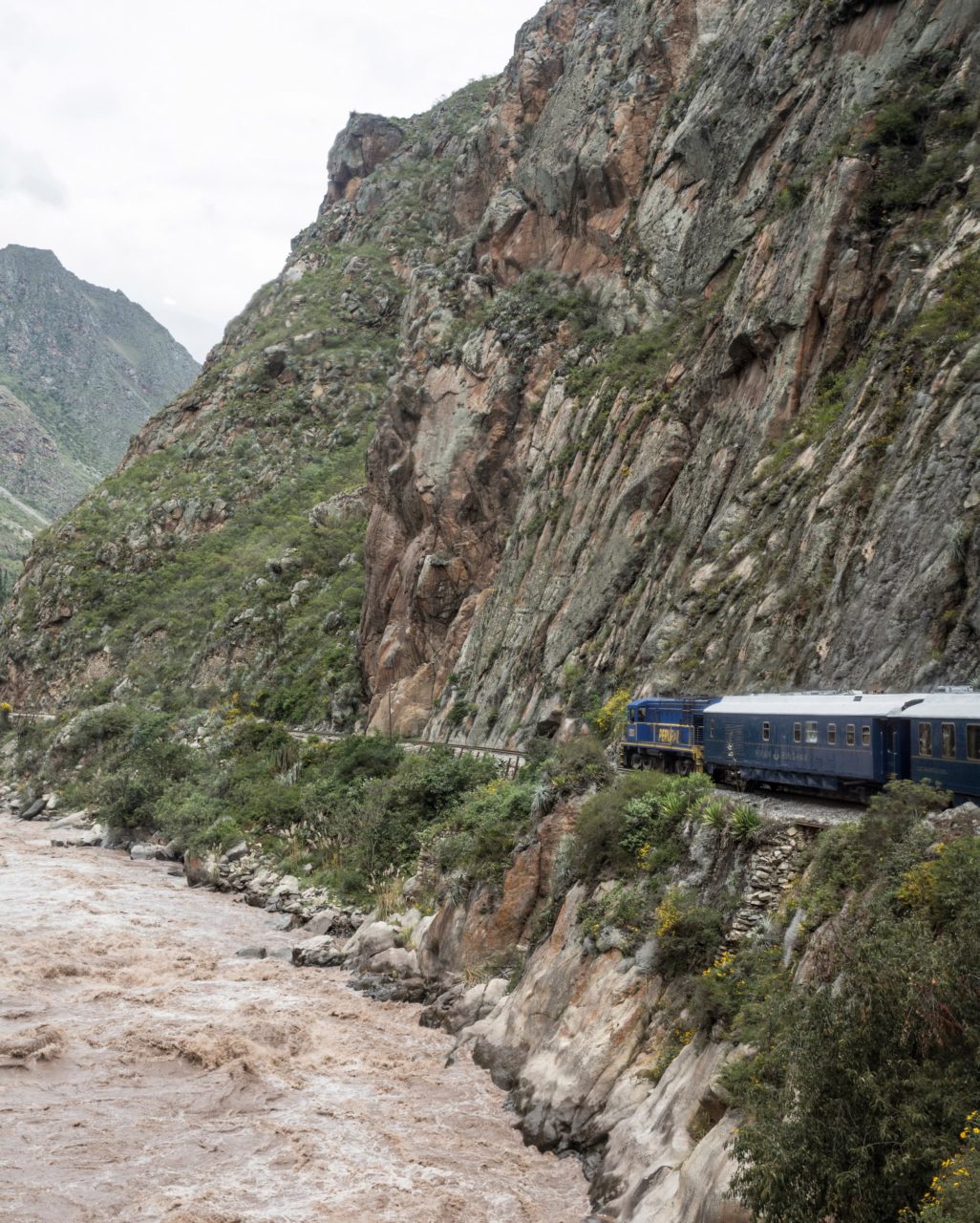 A train journey as mystical as the destination
One Way – From Cuzco to Machu Picchu
Heading towards Machu Picchu on the Belmond Hiram Bingham Train, your experience begins with a delicious welcome cocktail. As this iconic train departs, why not trade stories with like-minded guests over a convivial drink? Get to know our friendly staff as the train picks up speed, winding gracefully to its final destination. Then savour a brunch and gourmet lunch as you admire the ever-changing scenery in the early light.
One Way – From Machu Picchu to Cuzco
The return journey can feel like a different world. See the Sacred Valley from a new perspective as the day draws to a close, and anticipate a true fine dining experience. A four-course, South-American-inspired feast awaits as you depart from Machu Picchu and head towards Poroy. The perfect pick-me-up, enjoy a Pisco Sour before the aroma of Andean cooking draws you to your seat. Pumahuancas salt-crusted trout, confit duck in traditional northern Peruvian sauce, Kiwicha caviar and more.
Return Trip – From Cuzco to Machu Picchu to Cuzco
Those travellers who want to experience complete luxury can opt for the Belmond Hiram Bingham on directions to and from Machu Picchu.
On both trips, dining includes non-premium beverages and a superb wine selection. You'll also have the chance to dance to the beat of the Peruvian cajón and tambourines with traditional live music.
This tour is completely flexible – activities & dates will adapt to personal preferences. Build Your Quote below to view your obligation free, customised trip.