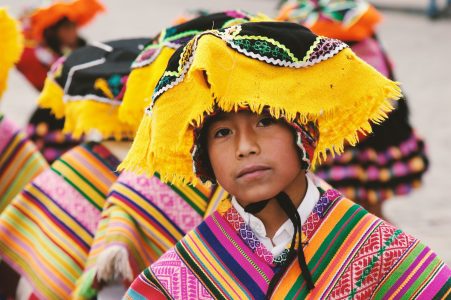 Our Best of Peru, Bolivia & Chile 19 Day Itinerary is designed to provide a cultural understanding and stunning natural landscape feast to three of the most intriguing countries in South America. Add a pre-tour trip to Peru's undiscovered north and a post tour exploration of Patagonia to create your dream holiday.
Begin your Peru, Bolivia, and Chile experience with a short stop in Lima. Continue on to Cuzco, the heart of the former Inca Empire, to explore Sacred Valley and the magical Machu Picchu. Your last stop in Peru is Lake Titicaca, which straddles the border with Bolivia, to see the man made floating reed islands and unique indigenous culture.
Next cross into Bolivia and visit the world's highest capital, La Paz. Fly south for a three day private tour of the Uyuni Salt Flats in a far corner of the country with unmatched scenery. From here, cross the border into Chile's Atacama Desert – the driest desert in the world with a surprising range of wildlife. Fly to Santiago for the last days of the tour.
This tour is completely flexible – activities & dates will adapt to personal preferences. Build Your Quote below to view your obligation free, customised trip.
Other Bolivia, Chile, Peru Experiences