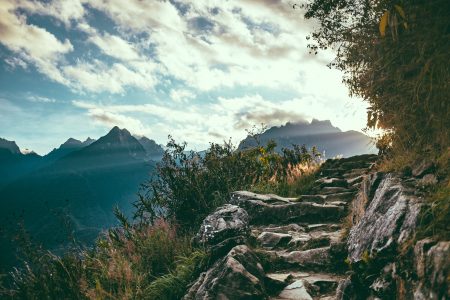 The Classic Inca Trail hike leads you through the Andes Mountains on a 4 Day Trek to the stunning UNESCO World Heritage Site of Machu Picchu. This guided tour is a fantastic option for travellers wanting some outdoor adventure and can easily be included in any Peru tour by adding a few extra days to any itinerary already including Machu Picchu.
The Inca Trail is South America's most iconic hike and leads travellers from 'kilometre 82', the starting point in the Sacred Valley, through the Andes to Machu Picchu. This Classic version of the Inca Trail takes you through the Sun Gate (Inti Punku) on the last day of your trek as you descend into the citadel. The Inca Empire built thousands of kilometres of trails connecting settlements and the land it covered, but today this 4 day trek and specific section of the path is referred to as the Classic Inca Trail. We have included one night in Cuzco prior to the start of your trek but do recommend another night or two prior to fully acclimatise as it will make the Inca Trail much more enjoyable.
Inca Trail Trek Details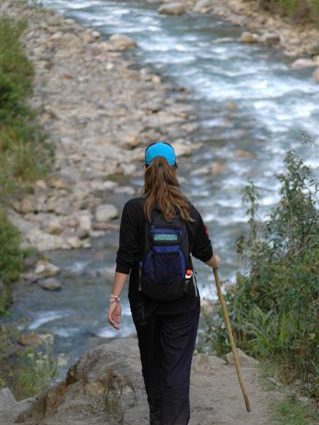 Walking distance: 43 km Total
Rating: Difficult – You will need at least a moderate fitness level to complete this hike.
Altitude: The trek starts at 2,720 m.a.s.l. and ascends to a maximum of 4,200 m.a.s.l. at Dead Woman's Pass
Best time to visit: The Inca Trail is open from March 1st to January 31st and is close for maintenance in February ever year. However, due to the rainy season, we recommend late April to November as the best option for a more enjoyable and drier experience.
Observations: Permits are required. As they are limited and this is South America's most popular hike, they often sell out 6 months prior so the sooner you plan, the better chance you have of your preferred dates. All camping equipment and your meals are provided along the route. Trekking poles will be useful and we will provide you a full list packing list before departure.
This tour is completely flexible – activities & dates will adapt to personal preferences. Build Your Quote below to view your obligation free, customised trip.