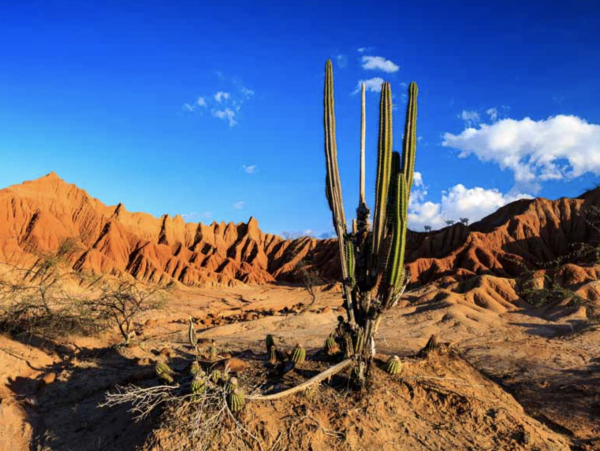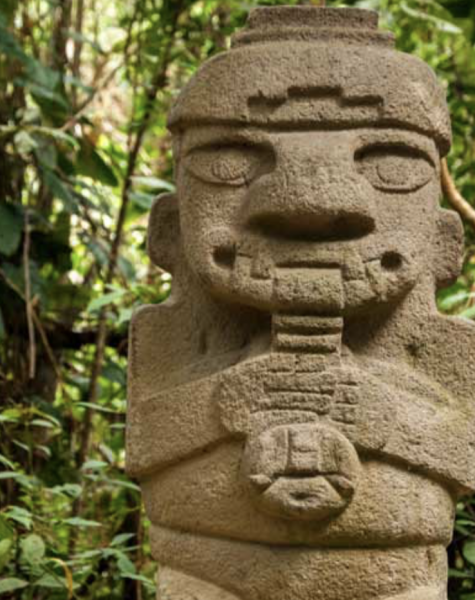 Colombia's Archaeology & Culture provide the perfect back drop for a unique and private tour through the country. Experience Colombia with a difference on this 12 Day Private Itinerary including two UNESCO World Heritage Sites, stunning scenery and cultural experiences.
Start your itinerary in Bogota, and explore the capital city and its surrounds. This includes a full day tour to the enormous underground salt cathedral of Zipaquira and the sacred Lake Guatavita. Next take a short flight south to Nevia then continue by road through the Andes to San Augustin and the nearby UNESCO listed archaeological park. On the drive, you will visit Tatacoa Desert, not only a desert but a tropical dry forest, Tatacoa has beautiful scenery and unique wildlife. Spend three nights in San Agustin and see not only the unique and incredibly interesting archaeological sites of San Agustin, La Chaquira, Alto de los Idolos and Alto de las Piedras, but also the beautiful Salto del Mortiño waterfall. Continue on with your private driver to the colonial town of Popayán. Spend two nights here exploring the city and its historical sites. Fly on to Cartagena for your final few days on the Caribbean soaking up the culture, sun and unique beauty of this seaside UNESCO listed World Heritage Site. You will have witnessed Colombia's Archaeology & Culture at its finest.
This itinerary is completely flexible – activities and departure dates will be modified to your personal travel preferences. Contact us for an obligation free quote.
Other Colombia Experiences