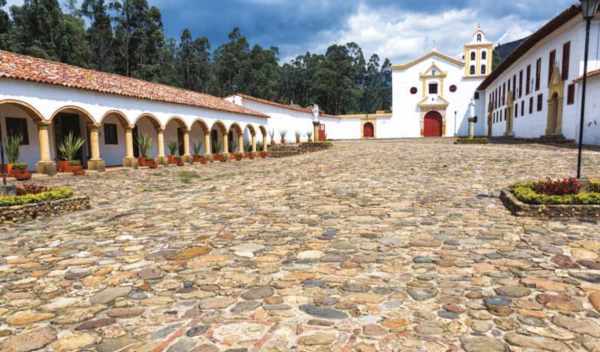 Explore the Colonial Towns of Colombia with this 14 Day Itinerary through some of the most picturesque and unique towns in Colombia. This itinerary is ideal for travellers wanting to explore smaller towns off the main tourist path in Colombia and also includes stunning scenery and National Parks along the route.
Starting in Bogota, spend two days exploring the capital before driving north through the Andes to Villa de Leyva at 2,140 m.a.s.l. The town was officially founded in 1572 by the Spanish, however the area was already inhabited by the Muiscas, a Chibcha-speaking people who built their main astronomical observatory at the site of the current town. Villa de Leyva is one of the most beautiful towns in the area and is best explored on foot. It is a national monument and has remained free of modern constructions. This means the atmosphere of colonial times can still be felt when visiting the town and the expansive Plaza Mayor, which is the country's largest.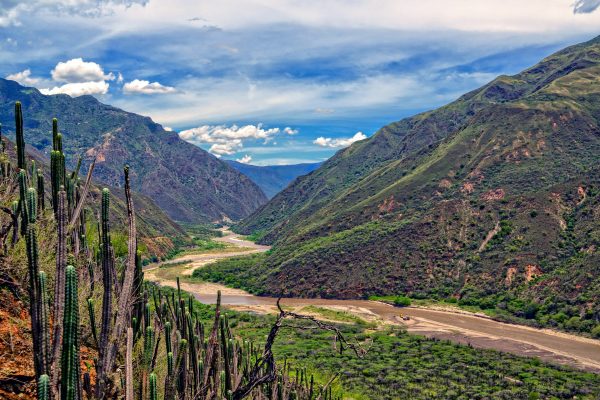 From Villa de Leyva, continue north by road for the next three nights in the lovely towns of Barichara and Bucaramanga. The drives are scenic and between the two towns, your itinerary includes a visit to Chicamocha National Park. You will fly from Bucaramanga to Cartagena de Indias, and after a quick overnight stay, head inland to the UNESCO World Heritage Site of Santa Cruz de Mompox.
This is a remote and hidden town where time has stood still. Mompox inspires tales of romance and nostalgia and is situated on an island of the same name on the western bank of the Magdalena River, roughly 200km southeast from Cartagena. The town has remained architecturally and traditionally intact. The Central Cemetery is perhaps the most interesting and atmospheric place to visit. Here it becomes clear that the old tales from Mompox are still very much alive. The white tombs are lined up one above the other and form walls of memories around a central chapel. Mompox is world famous for using threads of silver and gold filigree to create intricate jewellery.
Finally you will return by road to Cartagena, the country's most famous colonial city and another UNESCO World Heritage Site. Spend the last few days of your itinerary soaking of the Caribbean sun, beach and culture while you reflect on all the stunning Colonial Towns of Colombia that you have experienced.
This tour is completely flexible – activities & dates will adapt to personal preferences. Build Your Quote below to view your obligation free, customised trip.
Other Colombia Experiences