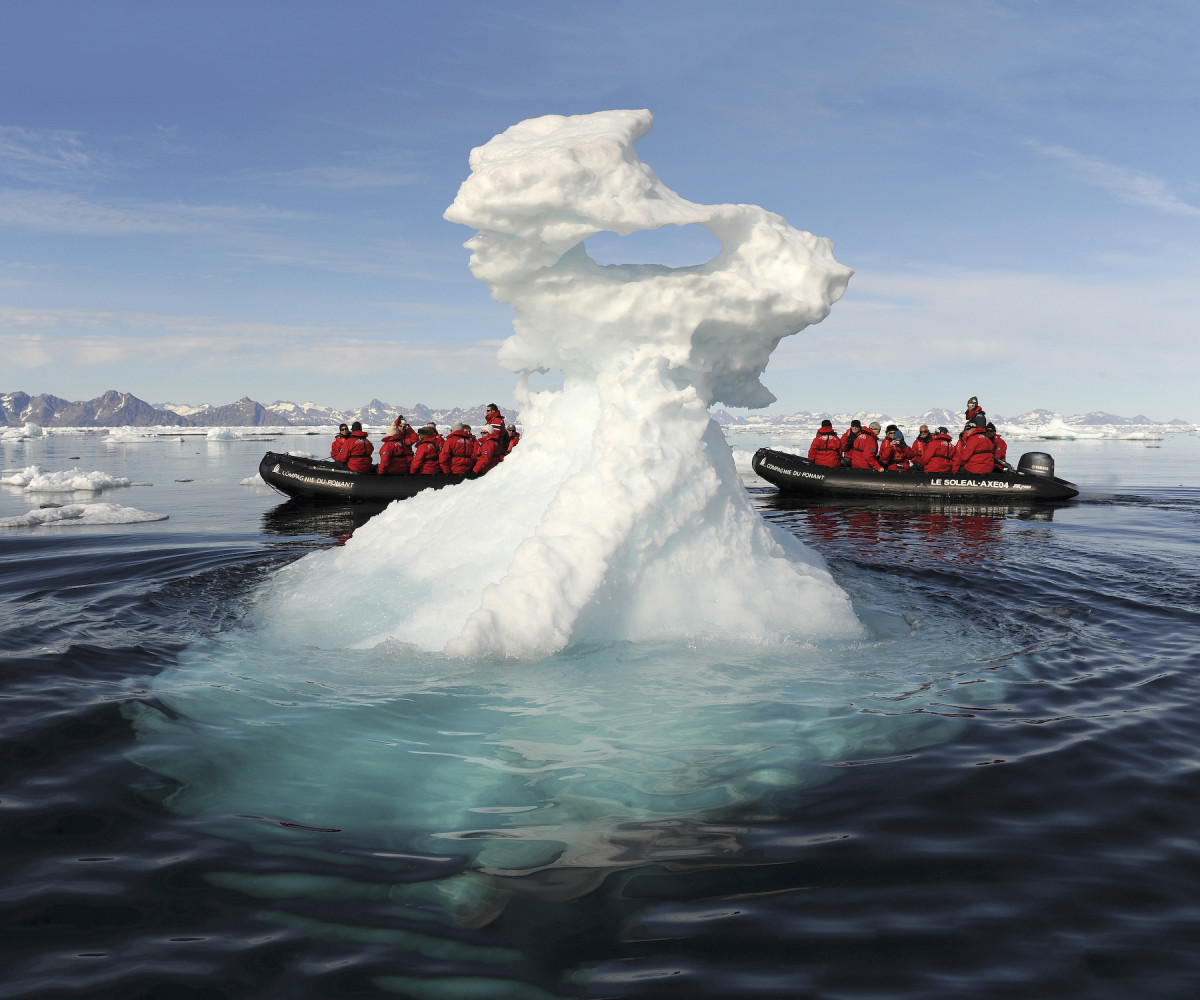 Ponant Cruises invites you on an Emblematic Antarctica journey. This is a polar expedition cruise to the heart of the icy realm – the Antarctic Peninsula. Embark on an unforgettable 12-day voyage and succumb to the enchantment of the breathtaking landscapes inhabited by astonishing wildlife.
The start of your cruise will be marked by the crossing of the mythical Drake Passage, during which you will probably be escorted by several albatrosses and Cape petrels, the sentinels of these often-choppy waters.
Your ship will then reach the White Continent, realm of the unexpected. Weather and ice conditions permitting, this extreme environment where nature reigns supreme will reveal to you its most beautiful secrets through numerous discoveries.
On this uninhabited land, which wasn't explored until the 19th century, your encounters with the wildlife will no doubt be one of the highlights of your experience. The Gentoo, Adelie and chinstrap penguins, humpback whales, seals and seabirds will provide you with cherished lifelong memories. Each day, whether on land, aboard your ship or during a zodiac outing, you will be surrounded by a grandiose decor ranging from icebergs to ice floe and ancient glaciers.
Ponant Cruises operates this itinerary. The company features a range of medium-sized ships designed for expedition cruises. The whole fleet is fitted with cutting-edge equipment, from the brand new Le Commandant-Charcot, their first electric hybrid polar expedition vessel, to their other 5* ships including L'Austral, Le Boreal, and Le Lyrial. Ponant ensures both the safety of their passengers while respecting the areas visited through sustainable ships designed for environmental protection.
Unsure if this Emblematic Antarctica itinerary is right for you? Review our Antarctica destination page for full details on seasonality, routes, ship selection, pricing, expedition inclusions and how Travel Just 4U can help make your Antarctica dream become reality.
Other Antarctica Experiences