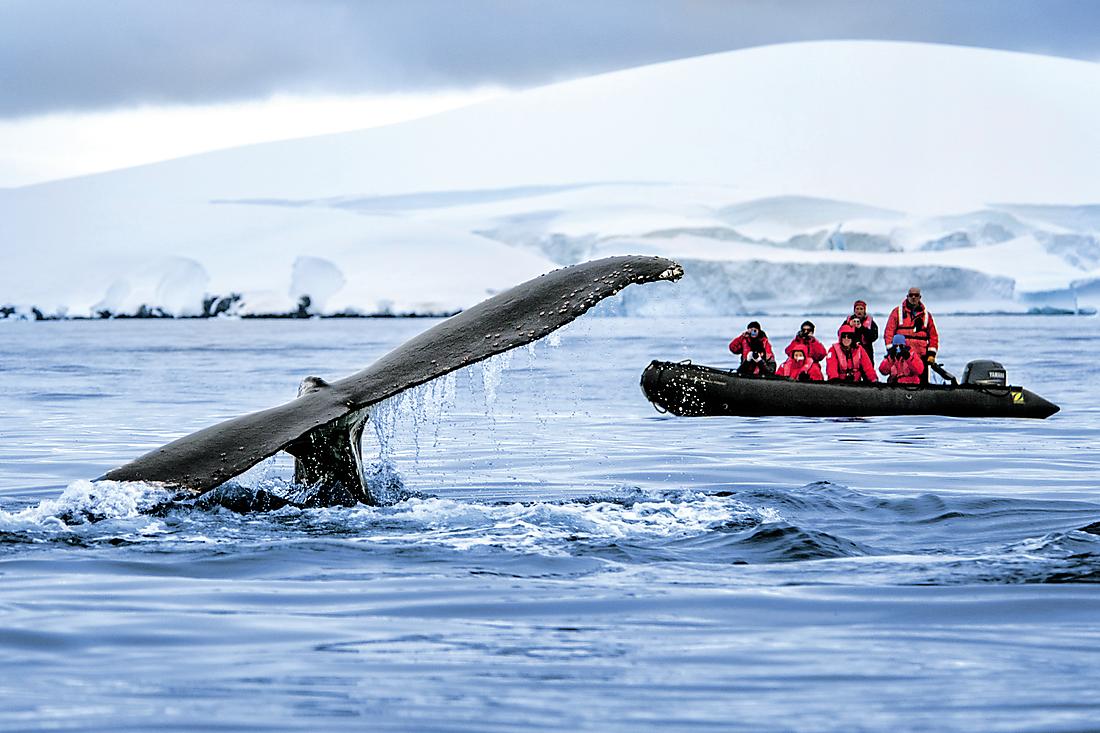 PONANT brings you this Expedition to Southern Lands a 19-day itinerary between South America and the Antarctic Peninsula. A polar expedition cruise to discover the most beautiful sites of these southern lands.
First, you will chart a course for South Georgia, its impressive glaciers and its black-sand beaches where imposing colonies of king penguins have taken up residence. Your ship will then make its way to the South Orkney Islands. These mountainous islands where impressive glaciers dominate the landscape are a major nesting site for chinstrap penguins and a favourite hunting spot of leopard seals.
You will then sail to the White Continent, the realm of the unexpected. Weather and ice conditions permitting, this extreme environment where nature reigns supreme will reveal to you its most beautiful secrets through numerous discoveries. Gentoo, Adelie and chinstrap penguins, humpback whales, seals and seabirds: these are some of the encounters you will most likely have the chance to experience in the Antarctic Peninsula, creating indelible memories. After crossing the mythical Drake Passage, you will disembark in Ushuaia, the southernmost city in the world.
Ponant Cruises operates this itinerary. The company features a range of medium-sized ships designed for expedition cruises. The whole fleet is fitted with cutting-edge equipment, from the brand new Le Commandant-Charcot, their first electric hybrid polar expedition vessel, to their other 5* ships including L'Austral, Le Boreal, and Le Lyrial. Ponant ensures both the safety of their passengers while respecting the areas visited through sustainable ships designed for environmental protection.
Unsure if this Expedition to Southern Lands itinerary is right for you? Review our Antarctica destination page for full details on seasonality, routes, ship selection, pricing, expedition inclusions and how Travel Just 4U can help make your Antarctica dream become reality.
Other Antarctica Experiences