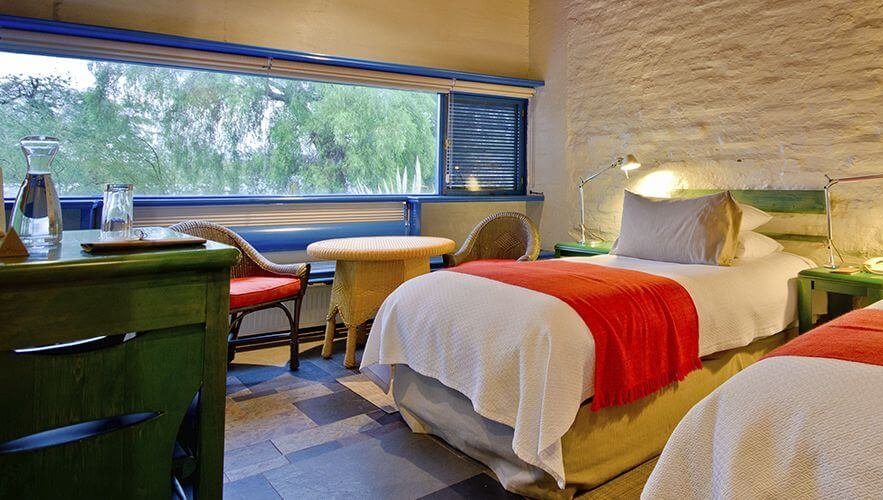 Located in the high desert oasis of San Pedro de Atacama, explora Atacama was built in a 17-hectare plot as a base from where to explore the Atacama, the Andes highlands, and its other-worldly surroundings.
Huge sand dunes, salt pans, impressive volcanoes and cloudless skies inspired the design of each of our explorations. Designed to blend in with the landscape and with views to the gardens, our hotel's comfortable rooms ensure our travellers a deep rest after a day of exploration.
The explora Atacama lodge was designed as the perfect base from where to explore the desert, the Andes highlands and many surrounding natural areas. While the hotel is beautiful and relaxing, the real draw for most travellers are the range of activities included in the stay.
With more than 40 different explorations that can be completed hiking, by bike, by van, horseback riding or in explora's observatory, you'll be able to discover the deepest mysteries of Chile's huge desert. There are contrasts, incredible geography, a brilliant sky, surprising wildlife and culture. Back at the lodge and surrounded by pampas grass and other local flora, there are four inviting pools that are the perfect place to relax and enjoy the quiet of the desert after exciting explorations.
This tour is completely flexible – activities & dates will adapt to personal preferences. Build Your Quote below to view your obligation free, customised trip.