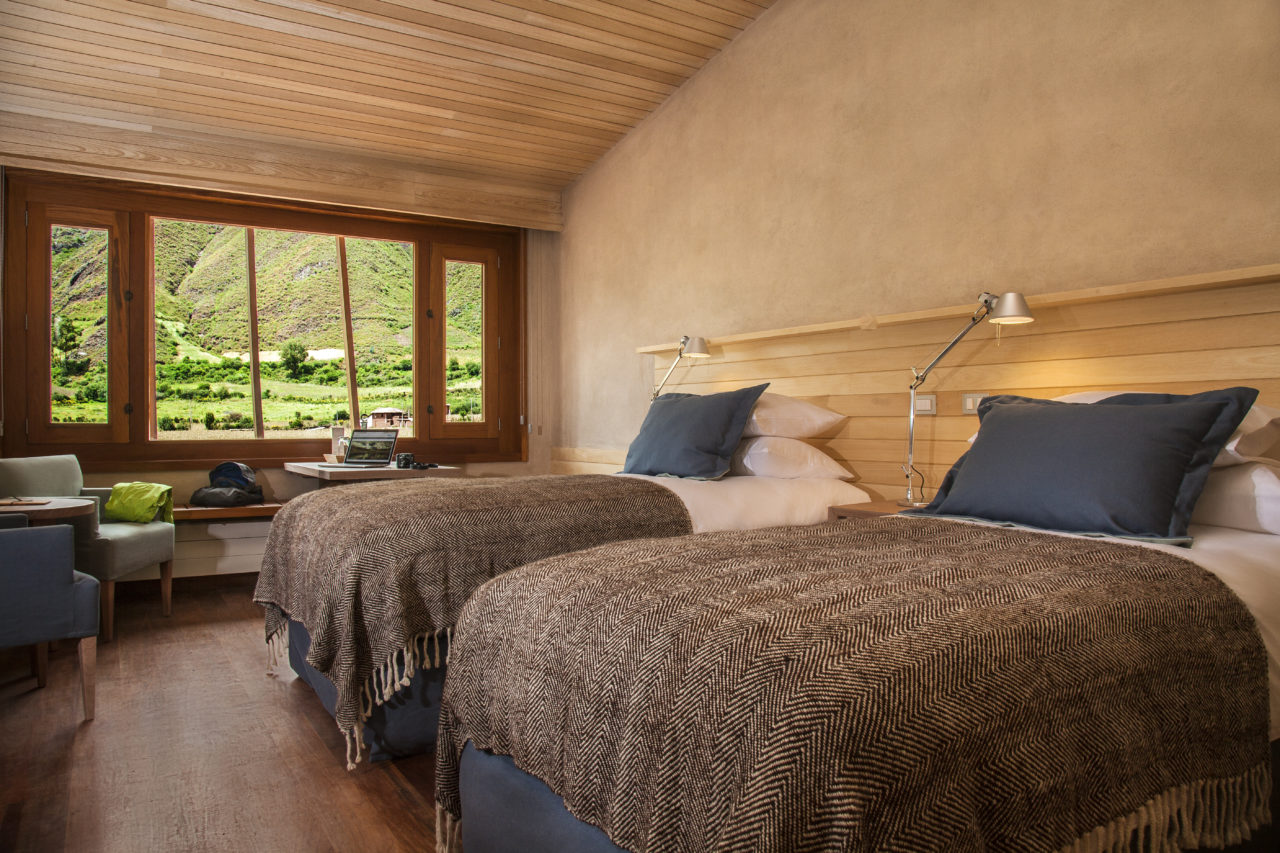 Located between Cusco and Machu Picchu at an altitude of 600 meters below the ancient Inca capital city, explora Valle Sagrado offers visitors an in-depth exploration experience from a base hotel immersed in the history of the Incas. 
explora Valle Sagrado was designed as a headquarter from where to explore a remote and great destination: Cusco, Machu Picchu and the Sacred Valley of the Incas. Traveling through archaeological Inca sites, following the course of the Urubamba River by bike, visiting Machu Picchu or arriving at a glacier nearby Cusco are some of the explorations carefully designed by explora for its travelers.
Through more than 40 options to explore, either walking, by van or riding a bike, our travelers discover from traditional villages still untouched by globalization to perfectly preserved ancient traces and lost lagoons in the Andean pampa.
Our explorations take travelers through the colonial history of Cusco and the architectural magnificence of the Incas in Machu Picchu, isolated villages, archaeological sites such as Ollantaytambo, Moray, Chinchero and Pisac, to Andean pampas and mountains or Apus, considered by locals as guardians of people and nature.