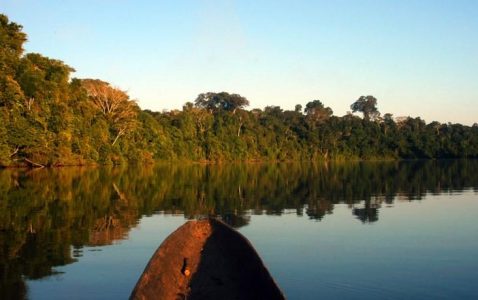 Hacienda Concepcion is located within the heart of the Peruvian Amazon between the Tambopata National Reserve and the shores of the Madre de Dios River. The property has 19 private cabanas on stilts and a six-room casa grande with high ceilings and a rustic thatched roof. As the lodge is a 45 minute boat ride from Puerto Maldonado, a 2 night stay is possible though we recommend 3 to 4 nights. Daily flights from Lima and Cuzco provide fantastic connectivity to connect to the rest of your Peru itinerary.
An astonishing selection of activities is led by local explorer guides, offering first-hand knowledge of the Peruvian Amazon. Excursions include a visit to Lake Sandoval, a water mirror inhabited by Howler monkeys, caimans and giant river otters. At Hacienda Concepcion you can choose all-inclusive programs ranging from 2 to 4 nights, and we suggest a minimum of 3 nights to guarantee an unforgettable experience.
If you are interested in a longer Amazon experience deeper into the jungle, please consider our Amazon In Depth program as an alternative.
This tour is completely flexible – activities & dates will adapt to personal preferences. Build Your Quote below to view your obligation free, customised trip.