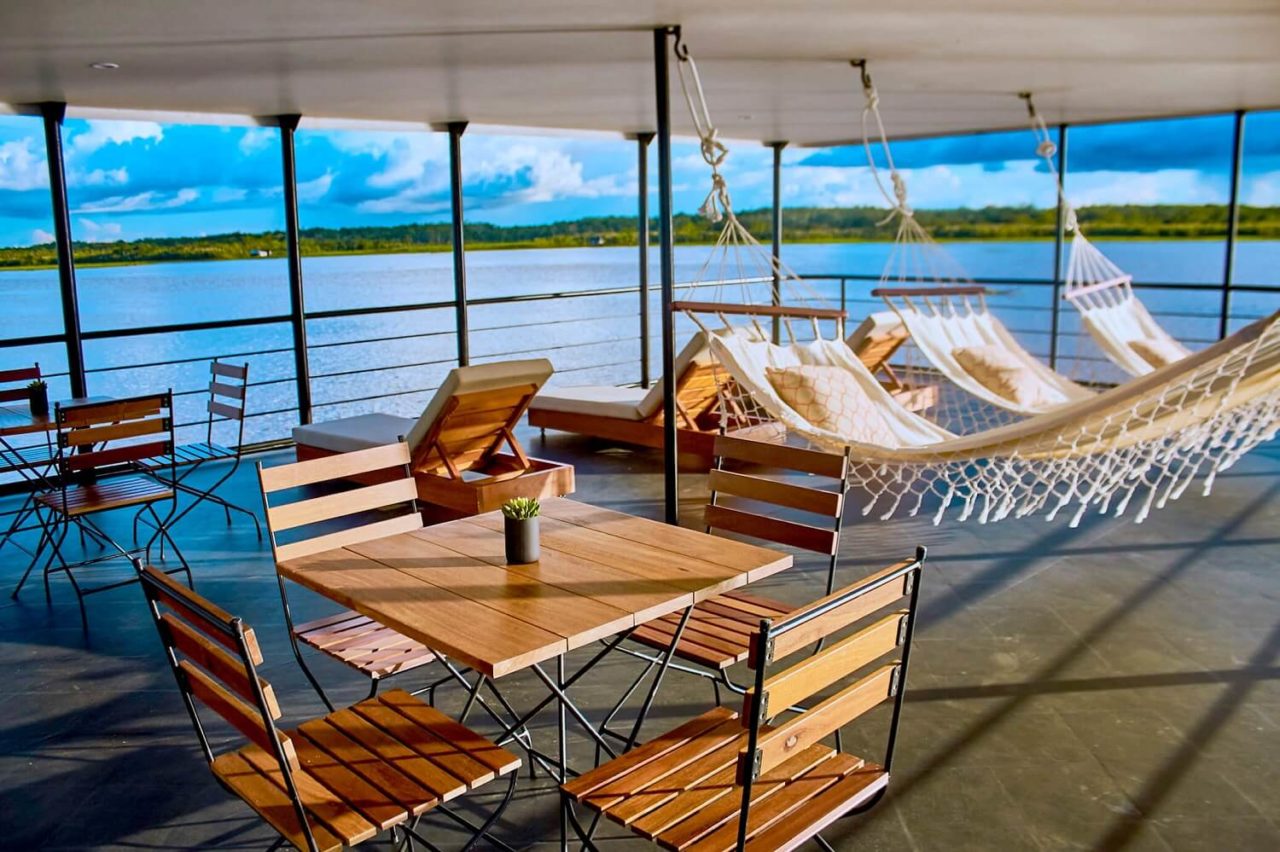 Embark on a unique tour of the Amazon on this La Perla – 4 Day Cruise. Spend four days and three nights discovering the immensity of a land where nature draws amazing landscapes and life takes unpredictable forms. Enter into the deepest jungle and get to know, first hand, all the peculiarities of the Amazon and its surroundings. The Amazonian journeys, with the help of expert guides, form part of the most genuine way to get close up to the fauna and flora of the Amazon, discovering and feeling in our own skin the cultures built around the waters of the river.
First up you will head towards the confluence of the rivers Marañon and Ucayali, the rainforest's majestic location where the Amazon River is born. You will be able to observe the beautiful Amazon birds that fill the bushy treetops: parrots, macaws, sloths (lazy bears), iguanas, monkeys and, of course, the pink and red dolphins which have made this place so popular. A true natural scenery of color and life in the heart of the rainforest.
TJ4U Notes: This La Perla – 4 Day Cruise option is operated on a comfortable 4* vessel. This is comparable to the Aria ship and a solid cruise for those looking to cruise the Amazon. Review our Amazon Jungle page for full details on seasonality, routes, experience comparisons and how Travel Just 4U can help make your Amazon dream become reality.