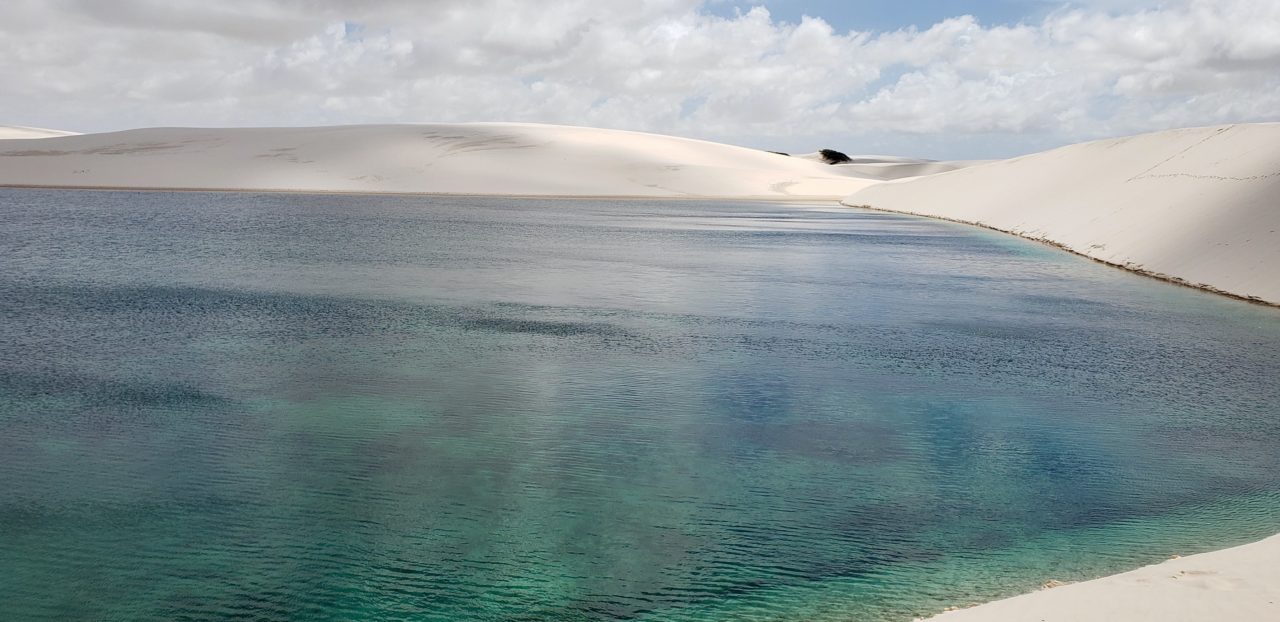 Discover this Lençóis Maranhenses Escape to one of Brazil's best kept secrets. This short escape is a fantastic option for travellers visiting Brazil from May to September. During this period in the north, the rain from January to June fills the crevices in the dunes creating endless small turquoise, green and dark blue pools of water that dazzle against the white sand. The Lençóis Maranhenses National Park is UNESCO listed and is the largest sand dune field in Latin America.
Start your adventure to this remote destination by flying north to São Luís from any major city in Brazil. From there, head four hours south to the town of Barreirinhas on the Preguiças River. You will be based here for the next few nights and explore the nearby national park on day trips.
The area is made up of large, white, sweeping dunes and at first glance Lençóis Maranhenses looks like a desert – in fact it isn't! Lying just outside the Amazon Basin, the region has a regular rain season during the first half of the year from January to June. These heavy rains mean fresh water collects in the valleys between sand dunes and is pooled by the impermeable rock which lies underneath the sand. The resulting blue, green and black lagoons are surrounded by the desert-like sand. The pools reach their fullest between July and September.
This tour is completely flexible – activities & dates will adapt to personal preferences. Build Your Quote below to view your obligation free, customised trip.