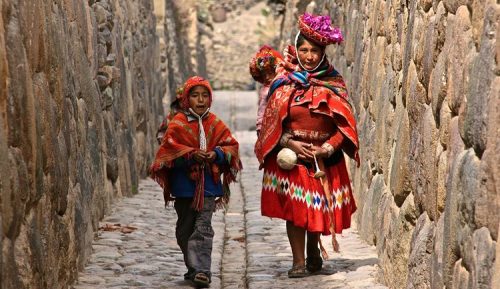 Machu Picchu Express takes you through the heart of the Incan Empire on a short 8 Day Private Itinerary. This short tour is ideal for travellers who are limited on time but still want to experience the stunning UNESCO World Heritage Site of Machu Picchu.
Your itinerary starts with a full day in Lima, the modern capital city with a rich cultural legacy, before flying high in the Andes mountains. From Cuzco airport you will transfer straight down to the Sacred Valley (lower altitude) for the next two nights. Visit small towns, local markets and enjoy the beauty of the highlands as you acclimatise. Next board a train to Aguas Calientes and spend one night before touring the Incan Citadel of Machu Picchu the next morning. You will have time at leisure after your private guided tour if you wish to climb Huayna Picchu (see note below). That afternoon, return to Cuzco by train for the final two nights exploring the capital of the Incan Empire.
NOTE: Permits are needed to trek Huayna Picchu for those who want to climb after their private Machu Picchu tour. This is a 2 to 3 hour hike and is quite steep in parts. Please advise at time of booking if you are interested in adding this self-guided experience to your visit to Machu Picchu.
This tour is completely flexible – activities & dates will adapt to personal preferences. Build Your Quote below to view your obligation free, customised trip.