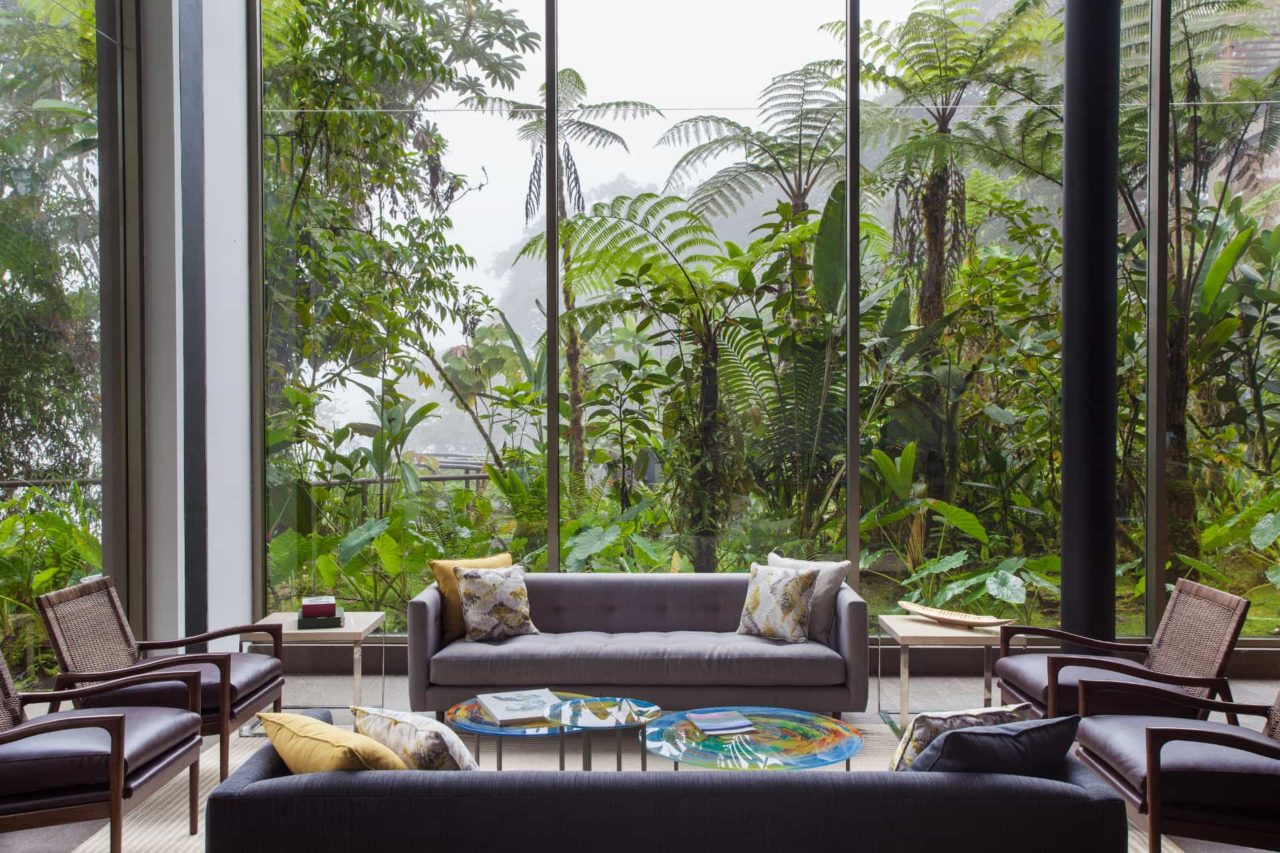 Explore the Mashpi Forest Lodge in Ecuador's beautiful cloud forests on this 4 day wildlife and adventure. This cloud forest adventure is a great add on to any of our itineraries visiting the Galapagos Islands, or other regions in Ecuador, that includes a stop in Quito.
The Mashpi Cloud Forest is closer to Quito than the Amazon rainforest and offers some of the same adventure experiences without the added flight. The Mashpi Lodge is a nature lover's dream and it is one of National Geographic's Unique Lodges of the World. The luxury lodge is completely surrounded by stunning forests and is the best place to encounter over 400 species of birds, trees, and frogs found nowhere else in the world, complete with crashing waterfalls and incredible flora. Get ready to trek down hidden paths, splash through rivers, rise at dawn to spot rare birds, or fly high above it all aboard the Dragonfly canopy gondola.
At Mashpi Lodge, the surrounding cloud forest is alive and breathing, waiting for you to begin your descent into its magical embrace.
This itinerary is completely flexible – activities and departure dates will be modified to your personal travel preferences. Contact us for an obligation free quote.
Other Ecuador Experiences