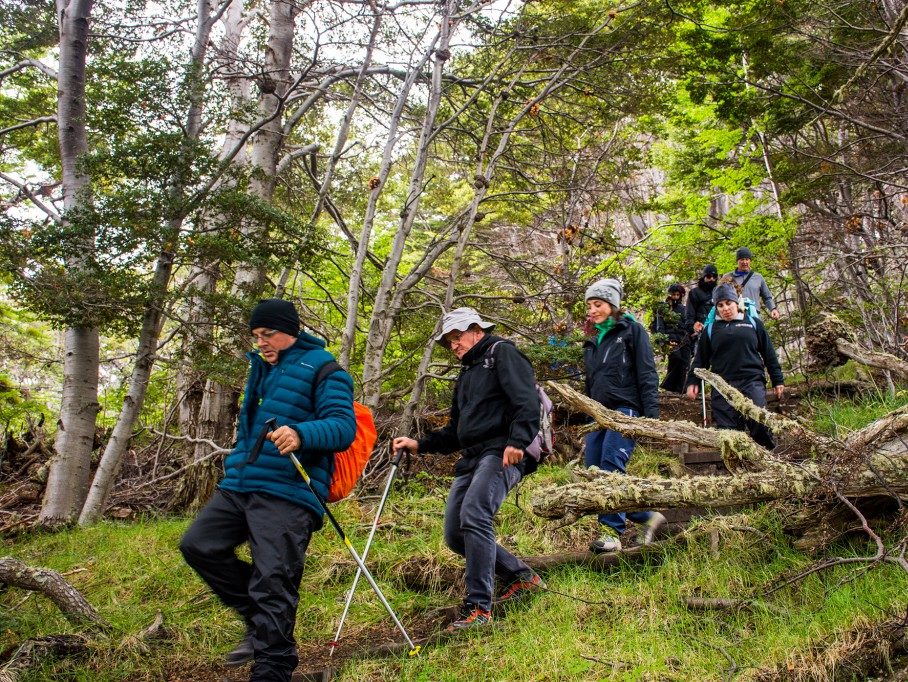 Discover the Patagonian Explorer Route with Cruceros Australis on an adventurous 5 Day Journey between Ushuaia (Argentina) to Punta Arenas (Chile) through some of the planet's most remote places and incredible scenery from the comfort of either the Stella Australis or the Ventus Australis.
Discover the wild beauty of Patagonia on an Australis cruise that showcases the region's pristine landscapes, rich wildlife and fascinating human history aboard an expedition ship that brings an extraordinary level of comfort and service to the uttermost edge of the world. Add this adventure to our Ultimate Patagonia Itinerary for an unparalleled experience across Chile and Argentina.
Leaving the twinkling lights of Ushuaia behind, the vessel calls on fabled spots like Cape Horn and Wulaia Bay before cruising down through the Beagle Channel. Continuing through the maze of islands, visit glaciers, the frozen giants that guard the southern flank of Tierra del Fuego, before entering the legendary Strait of Magellan. The last stop on the Patagonian Explorer Route is Isla Magdalena with a Patagonia penguin colony before docking at Punta Arenas.
Unsure if this Patagonian Explorer itinerary is right for you? Review Patagonia Cruises for full details on how Travel Just 4U can help make your Patagonia dream become reality.
Other Argentina, Chile Experiences