Save up to 15% off Select Departures & Cabins. Book by June 30 2021.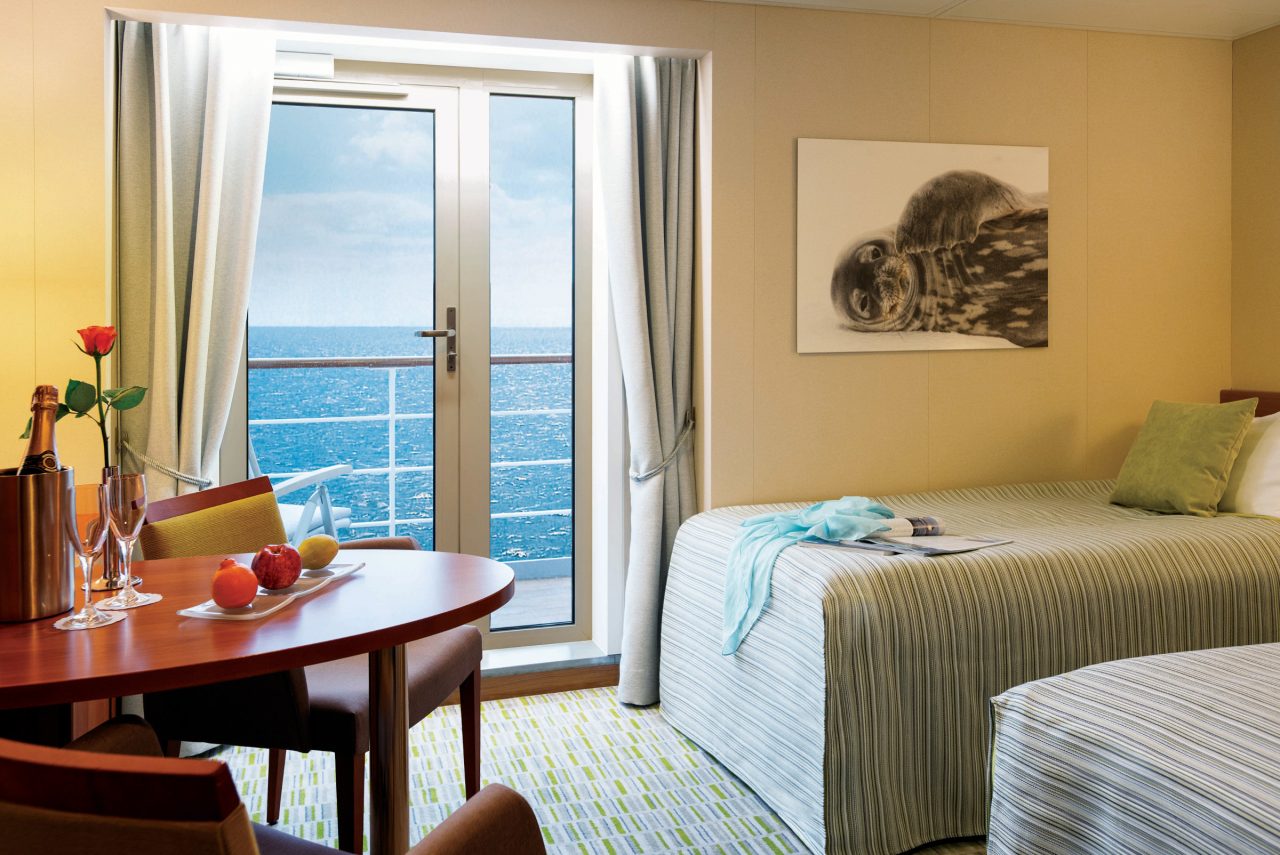 This Puerto Madryn to Falklands, S Goergia & Antarcica itinerary explores the sub-Antarctic islands and South Georgia that are home to some of the most unique and abundant wildlife on earth. With beaches covered in fur seals, elephant seals, and hundreds of thousands of penguins, it's one of the most jaw-dropping nature scenes you will ever experience. Also get to explore the fascinating history of the area, dating back to the grandiose times of the 'Heroic Age of Antarctic Exploration' of the late 1800s and early 1900s.
Seaventure features a 1-A Super ice class rating — the highest ice class awarded to passenger vessels. The ship offers all outside-facing staterooms (some with balconies) and beautifully appointed dining areas, as well as al fresco dining on the Lido deck when weather permits. Seaventure also offers a heated saltwater pool on the top deck, a sauna and fitness center, and a dedicated Citizen Science lab.
This expedition is with Polar Latitudes, an Antarctica Specialist that focuses 100% of their voyages on the Antarctica region. The expedition company ensures the main attraction on every journey is creating an up-close and personal connection with one of the last truly wild places on earth. And everything Polar Latitudes does, on board and off, is to enhance that experience. All expeditions are on the MS Seaventure.
Unsure if this Puerto Madryn to Falklands, S Georgia & Antarctica itinerary is right for you? Review our Antarctica destination overview for full details on seasonality, routes, ship selection, pricing, expedition inclusions and how Travel Just 4U can help make your Antarctica dream become reality.
Other Antarctica Experiences