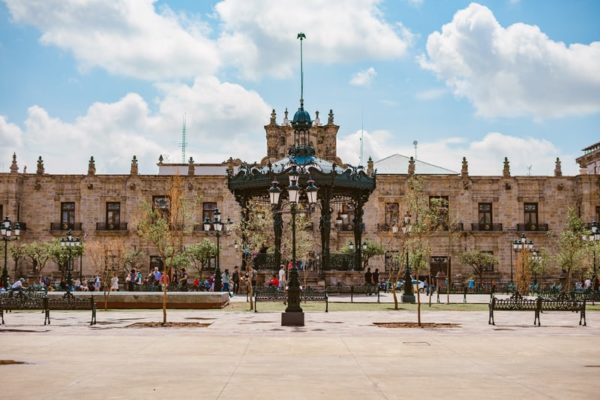 Secrets of Central Mexico offers a unique 17 Day Itinerary through the stunning highlands and picturesque cities and towns the region is known for and ending on Puerto Vallarta's beaches. This private tour is ideal for travellers wanting to experiences the culture and beauty of Central Mexico with an overland adventure.
Your itinerary begins with international arrival into Mexico City for two nights. Here you will visit UNESCO listed Xochimilco canals and soak up the atmosphere of this incredible metropolis. Your overland trip begins as your driver guide heads north to the UNESCO listed town of Querétaro for two nights. This city is unique in that the colonial street planning thrived side by side with the twisted alleys of the indigenous quarters of the town. Continue north to Guanajuato, visiting San Miguel de Allende on the way.
From Guanajuato, head east to Ciudad Valles and explore some of the stunning nearby waterfalls famous for steep drops and surrounding vegetation. From Valles, travel north to Real de Catorce, a tiny town that was a former silver mine high in the mountains at 2,743 m.a.s.l.
After Real de Catorce, head south west to the lovely UNESCO listed city of Zacatecas on the slopes of a narrow valley with markets, churches and a strong colonial history. Continue south for two nights in Aguascalientes and then two additional nights in Guadalajara, Mexico's second largest metropolitan area. From here your Secrets of Central Mexico tour takes you west to the stunning beaches and coast of Puerto Vallarta for the next three days.
This itinerary is completely flexible – activities and departure dates will be modified to your personal travel preferences. Contact us for an obligation free quote.