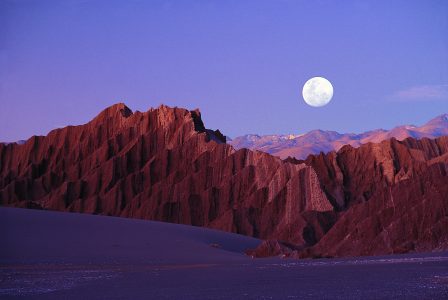 This 10 Day South America's Stunning Uyuni Salt Flats itinerary allows you to explore the unworldly desert landscapes and salt flats across southern Bolivia and northern Chile. Our quick 10 day itinerary is an ideal stand alone adventure for travellers short on time. Alternatively, it can be added on to a larger South America trip.
Your experience begins with 2 nights in La Paz, one of the two official capital cities of Bolivia. After a full day exploring the city, you will fly south to the true highlight of the country – the world famous Salar de Uyuni. The adventure takes you across the salt flats with a private guide in your own 4×4 vehicle. Spend 3 days exploring the stunning landscapes of Uyuni before continuing on to the Atacama Desert. Here you will be based in San Pedro de Atacama for 3 days, a picturesque small town well positioned to the Atacama Salt Flats and other nearby sites such as the Moon Valley and Tatio Geyser. Finally, fly south to Chile's capital of Santiago for your last 2 days of this itinerary.
This tour is completely flexible – activities & dates will adapt to personal preferences. Build Your Quote below to view your obligation free, customised trip.
Other Bolivia, Chile Experiences