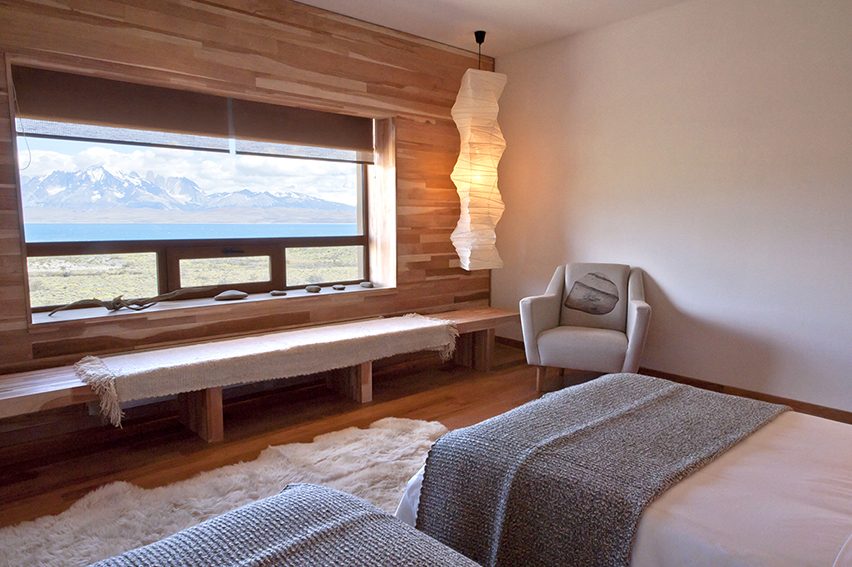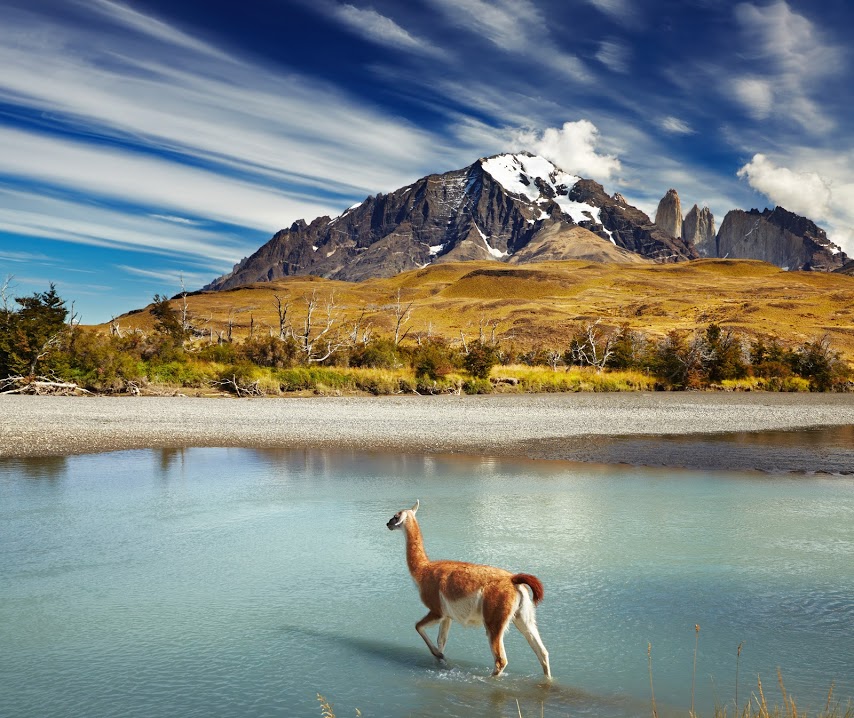 Tierra Patagonia provides a one of a kind luxury stay in Torres del Paine National Park in Chilean Patagonia. This stunning national park, a UNESCO listed Biosphere Reserve, is on many bucket lists.
The majestic and remote Paine Massif, stunning glaciers and amazing wildlife make this a must-see destination for your adventure in Chile. The park offers outdoor adventure and Tierra provides simple luxury, picturesque views and spa experiences to complement.
At Tierra Patagonia adventure and spa lodge, expert guides and friendly staff are on hand to ensure you get the most out of your Patagonia trip. The itinerary below will give you an idea of what your adventure could be like, though it is purely for inspiration, as every experience at our all-inclusive Patagonia luxury lodge is completely unique.
Emerging beside craggy mountains and the glistening Lake Sarmiento in Torres del Paine National Park, the Tierra Patagonia hotel weaves itself into the landscape with subtle style, blending into the magnificence of the region. Here in this untamed part of the world, the perfect spot for an adventure vacation, what you see at our Patagonia adventure spa hotel is emerald lakes, fantastic mountain ranges and abundant wildlife.
This tour is completely flexible – activities & dates will adapt to personal preferences. Build Your Quote below to view your obligation free, customised trip.