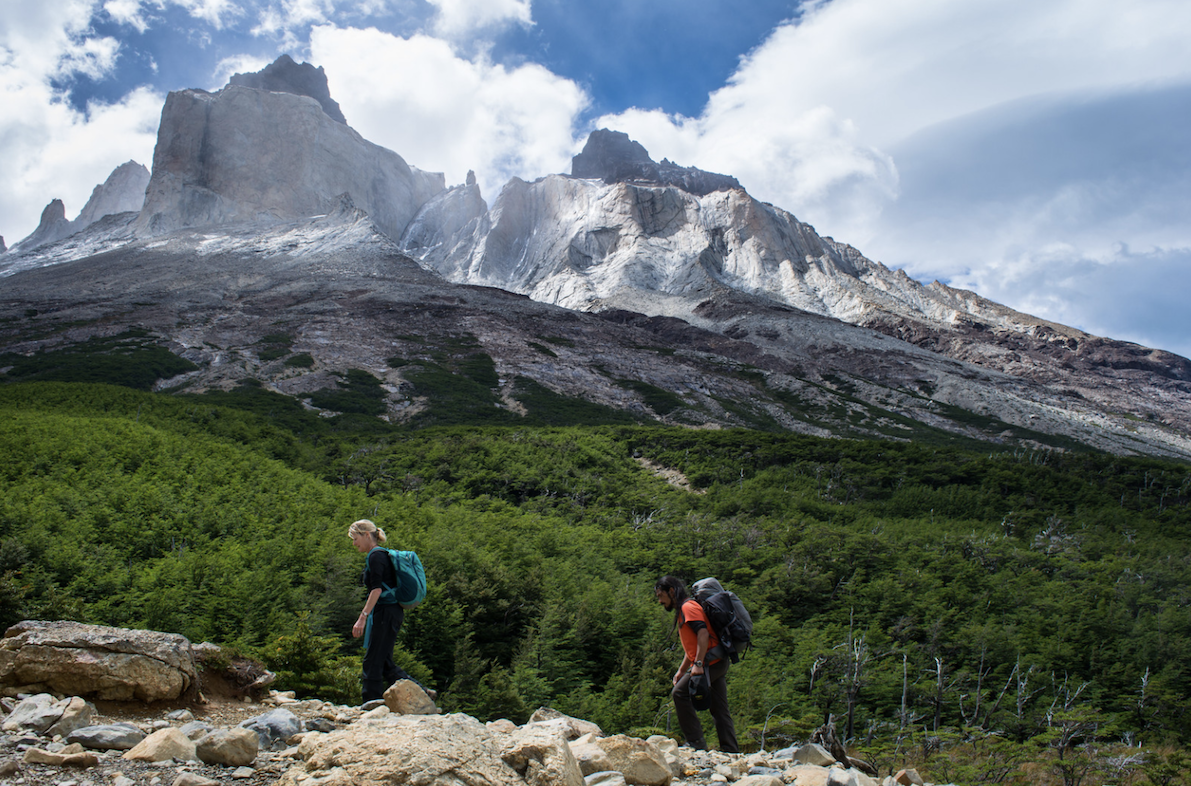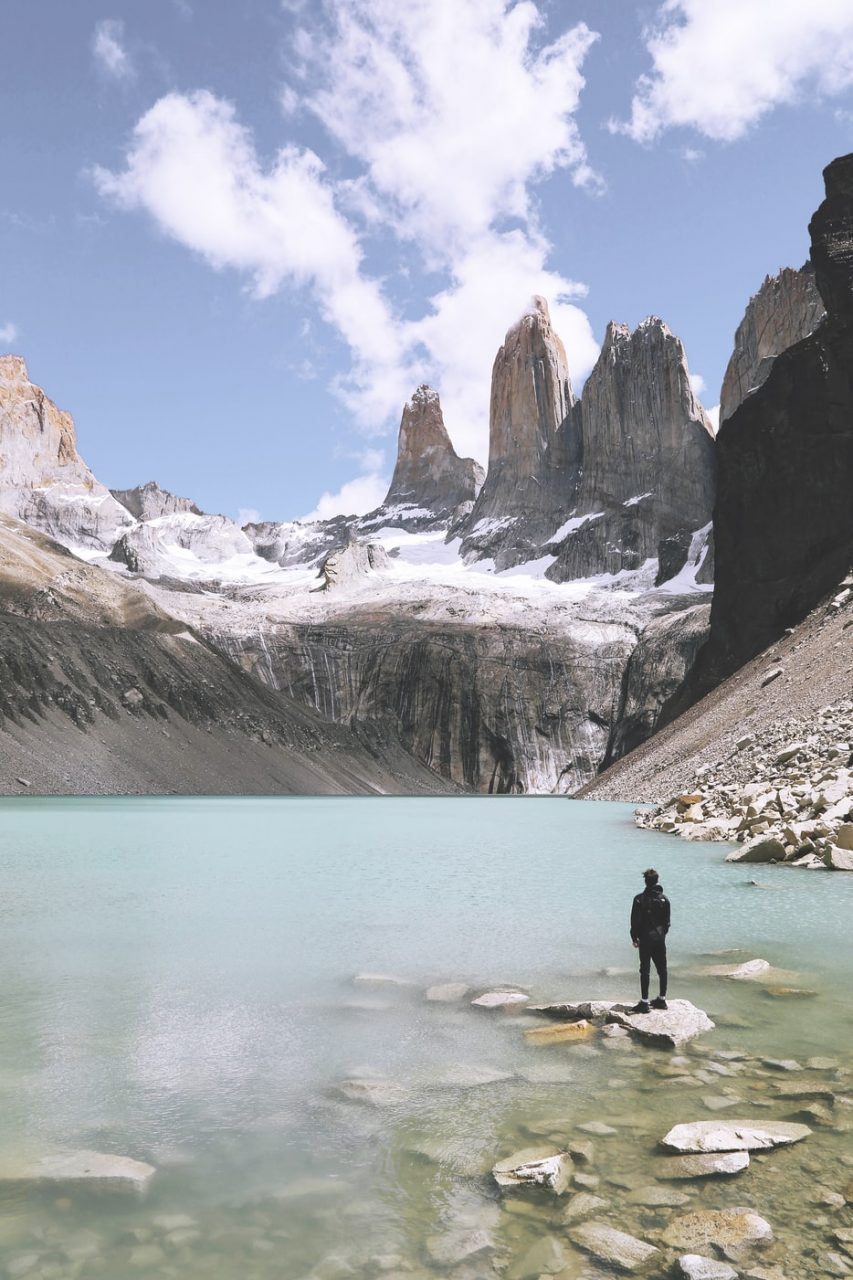 Trek the Torres del Paine O Circuit on a guided 9 Day Adventure through Chile's most stunning national park. Experience one of the most beautiful treks on Earth: the Paine Trek.
Circle the immense Paine Massif for nine days of epic views and endurance, all led by our expert guides who help escort you on this unbelievable adventure through the heart of this vast and untamed wilderness. The Patagonian Andes is very exposed to winds that circle the Antarctic landmass. In addition, the strong marine influence and the effect of the Southern Patagonia Icefield make weather unpredictable.
Torres del Paine O Circuit Trek Key Details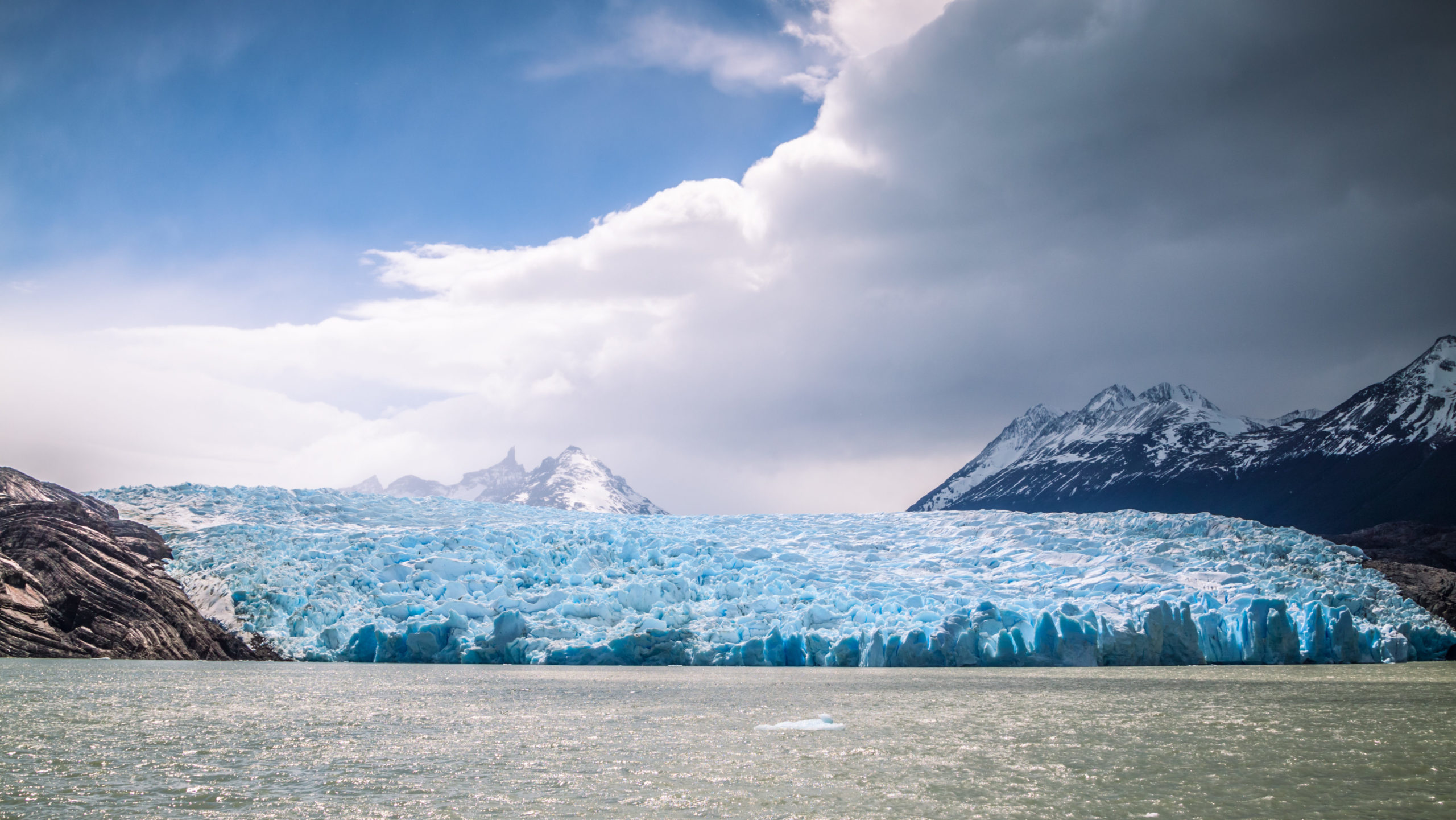 Walking distance: 133 km Total
Rating: Difficult
Altitude: The trek starts around sea level and ascends to a maximum of 1,300 m.a.s.l.
Best time to visit: From October to April. Most refugios and campsites are closed over winter from May to August. We do not recommend hiking during this snowy season. Even in spring or early summer, fine weather may deteriorate almost without warning, bringing rain and even snow.
Observations: All accommodation and meals are provided along the route at refugios. We will provide you a full list packing list before departure.
This tour is completely flexible – activities & dates will adapt to personal preferences. Build Your Quote below to view your obligation free, customised trip.