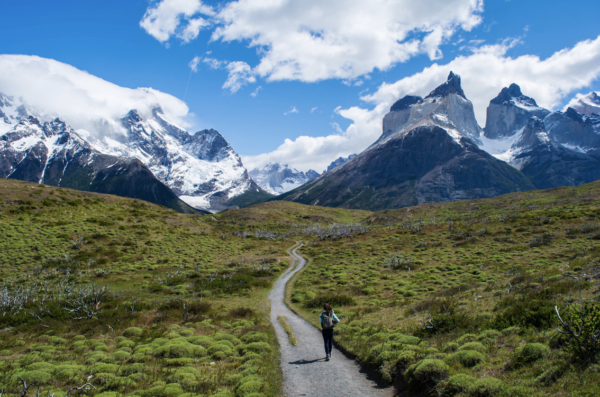 The Torres del Paine W Trek is one of South America's most iconic outdoor experiences. This is an extraordinary adventure through Chilean Patagonia for any outdoor enthusiast. This 7 Day Itinerary includes 4 nights accommodation at the stunning EcoCamp situated within the Torres del Paine National Park. For travellers with more time, and a desire for more trekking, consider the 9 Day Torres del Paine Guided O Circuit.
The W Trek treks to the best destinations in Torres del Paine such as Grey Glacier, French Valley, and the base of the towers. You will be escorted by a highly experienced and knowledgeable guide as you trek through the park ending each day with spectacular sights, delicious meals, and comfortable accommodations at refugios, park run basic accommodation for trekkers.
During the nights spent at EcoCamp Patagonia, you'll be treated to delicious meals made from local ingredients, access to the dome bar to visit with fellow guests, yoga to stretch your muscles, and your own unique dome.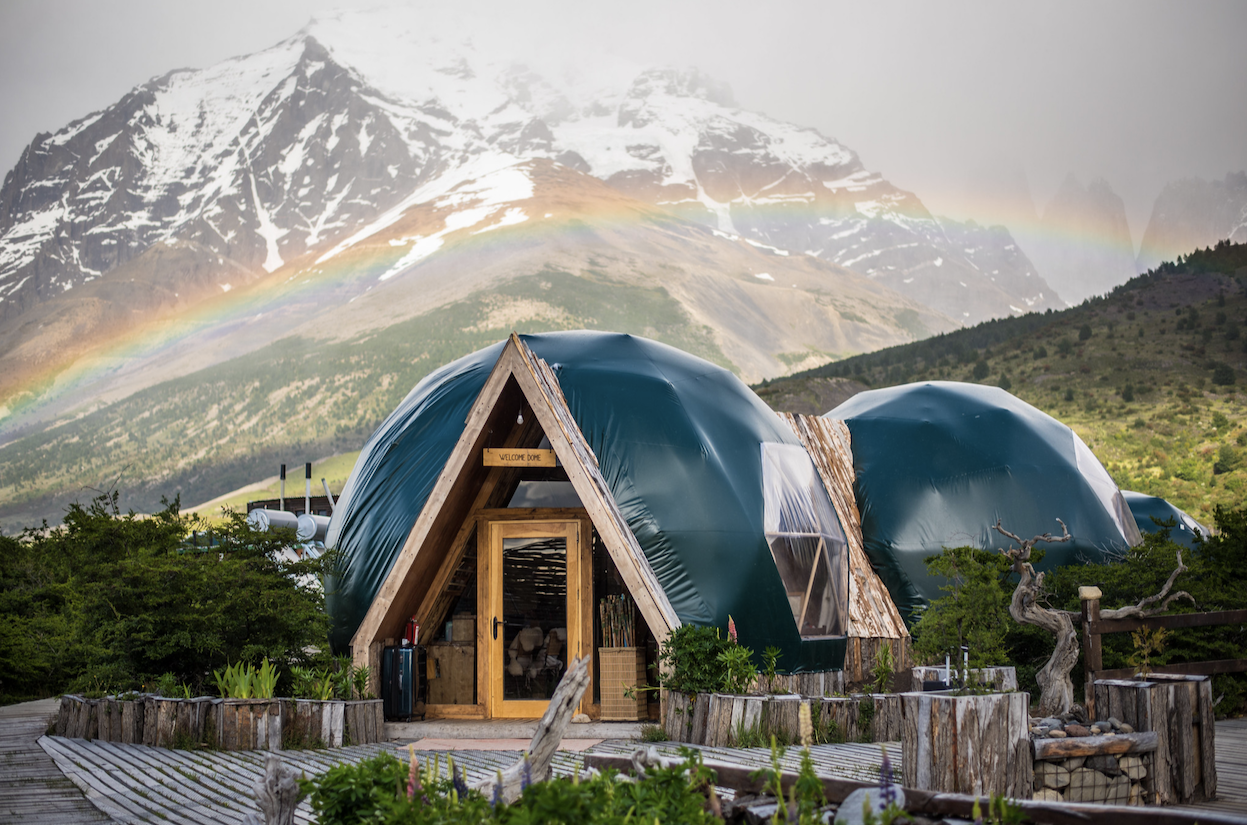 Guided W Trek Key Details
Walking distance: 77 km
Rating: Medium Difficulty
Altitude: The trek starts near sea level and ascends to a maximum of 918 m.a.s.l. on the hardest day.
Best time to visit: From October to April. Most refugios are closed over winter from May to August. We do not recommend hiking during this snowy season.
Observations: All accommodation and meals are provided along the route at refugios. We will provide you a full list packing list before departure.
NOTE: You can hike the W on your own with pre-arranged accommodation and meals. Please get in touch if you prefer to experience this self guided version.
This tour is completely flexible – activities & dates will adapt to personal preferences. Build Your Quote below to view your obligation free, customised trip.