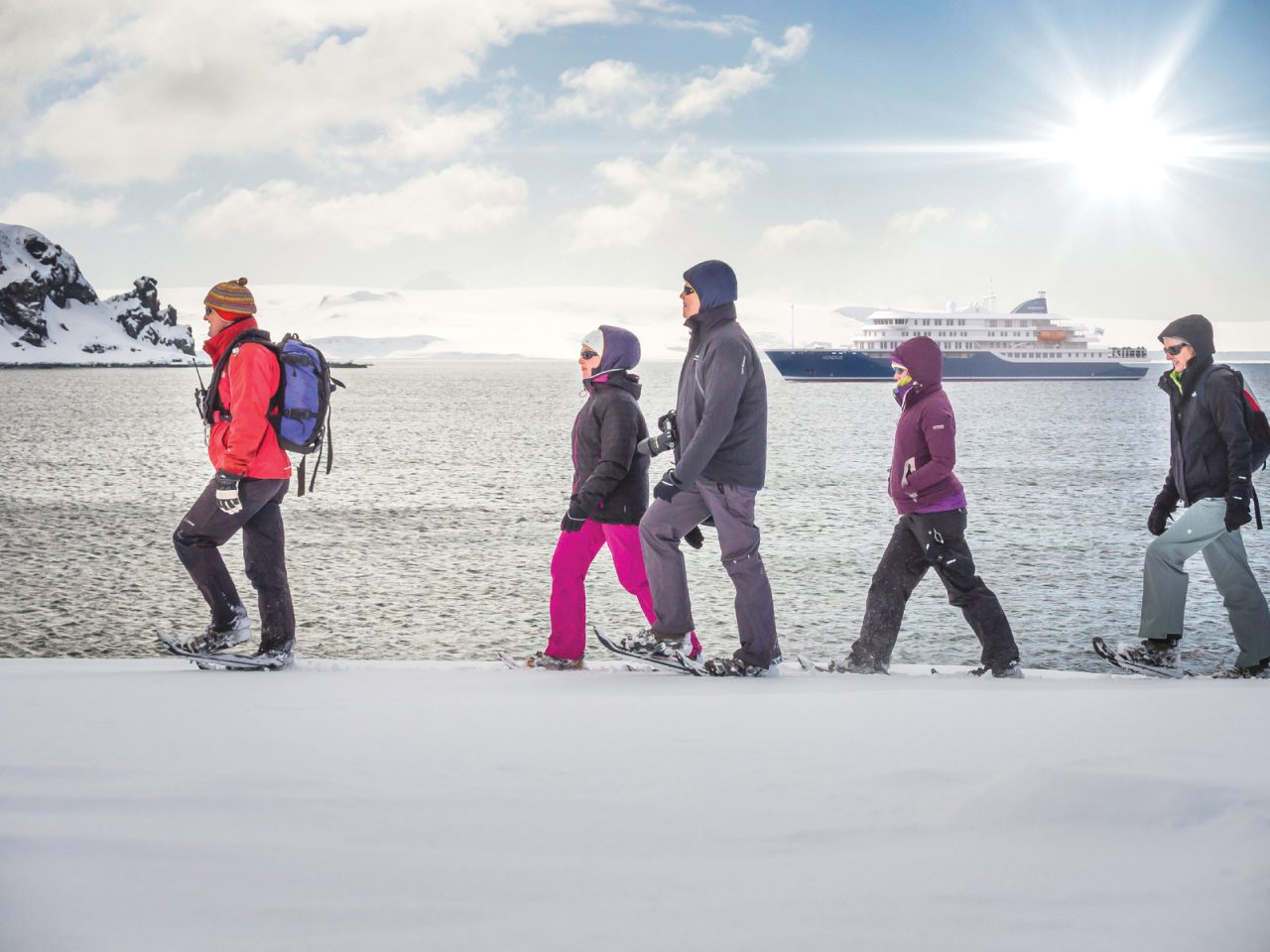 At Travel Just 4U we are extremely proud of our client reviews and high number of repeat travellers. Client satisfaction is our top priority and we work tirelessly to ensure we are delivering the best possible service.
Our travellers have a wide range of travel styles, from luxury accommodation with private tours to mid-range affordable accommodation with shared tours and some independent exploring. Most frequently we combine all of the above for our travellers to create a unique trip that suits their individual needs. We provide the same seamless service to all of our clients and ensure that, no matter their travel style, they receive the best value for money. If you have travelled with us, please leave your own review below.
See our past client reviews below and contact us today to discuss your own personalised journey with our Latin America expert Travel Specialists.
Thank you for a fantastic time!
"Our trip to South America was excellent. Peru and Bolivia were the highlights and Grace out guide in Bolivia was exceptional. She had so much knowledge… and was a lot of fun. very satisfied with her. I also can't talk highly enough about Frank from Iguazu Falls. He provided excellent service and translations when we needed them. He is an extremely personable guide and wouldn't hesitate in recommending him. Our guide in Machu Picchu was also amazing – Jaqueline (I think that was her name). Overall we had a fantastic experience and would highly recommend South America as well as Travel Just 4U. Thank you for a fantastic time!"
–Adele E.
Amazing!
"Traveljust4u did an amazing job planning a trip encompassing Rio, Iguazu falls and Montevideo. The guides were fabulous, knew where and when to go to the… various attractions to get the most out of the day and avoid the peak crowds. Blown away by the experience made super memorable by the detailed planning of Traveljust4u!"
–Jacqui B
Superb South American Holiday
"We are an Australian couple in our late 60s and after booking a two-week cruise to see the Chilean Fjords, we contacted Travel Just 4U to assist us in… organising independent travel time before and after this cruise. Over several months we dealt with Eulise, who quickly understood our needs and organised a great plan for a 7-week holiday in South America, with meet and greet at all airports and personal guides, where necessary. Just over a month before our departure date, the initial Cruise company cancelled the trip, leaving us with a two-week hole in our holiday. Thankfully, Eulise was able to come up with two suitable alternatives, which were excellent and remarkable given the lateness of the request. We had a wonderful time in Argentina, Peru and Chile. We spent time in Cusco, the Sacred Valley and Machu Picchu. The meet and greet service and guides were outstanding and everything went like clockwork. We also spent time in Patagonia at Torre del Paine National Park, which was stunning. Then followed a 4-night cruise around Cape Horn and the Beagle Channel, followed by another 4 nights in the Atacama Desert. Our only mishap was when our cruise landed late in Punta Arenas, causing us to miss our flight to Santiago, which unknown to us had severe consequences for our flight home. Fortunately, Eulise saved the day with only minutes to spare. This mishap could have been handled much easier, if I had rung Eulise at 3 am his time, instead of trying to sort it out with the local agent. I still remember Eulise saying why didn't you call me, I am available 24/7 and he means it!!!! This was a remarkable, wonderful holiday, which we thoroughly enjoyed, and we cannot recommend TravelJust4U highly enough. Annette & Greg November – December, 2018"
–Annette Buckley & Greg Short
South American trip
"Remko, thank you for an individualised itinerary providing the right amount of adventure, relaxation and flexibility our group wanted on our 25 day holiday… in South America. Planning with you was easy, even though we were in New Zealand and you in Melbourne. We were pleasantly surprised that it only took two telephone meetings to decide on an itinerary. You gave us options to consider; clear practical advice; and contagious enthusiasm. We had thought of organising the trip ourselves (as we normally do), but in hindsight we would have never achieved visiting all the sights within the timeframe and budget you had come up with. Our trip went fantastically well! Under TJ4U we felt safe and well looked after. We especially liked being met on arrival at each destination by excellent English speaking guides who we could quiz for more tourist information. Thank you TJ4U for a very memorable trip. We commend you for being truely customer-focussed! Annie & Jack"
–Annie & Jack
Mexico, Guatemala & Cuba
"A fantastic, personalised trip was organised by Travel Just 4U for Mexico, Guatemala & Cuba. Everything was perfect (including the weather) & all accommodation… & guides were of a high standard. The scenery was amazing, from rain forests, lakes & volcanoes… not forgetting the Mayan ruins. My 3 friends & I were most impressed with our tour, we have had many previous trips organised by Remko at Travel Just 4U & we will continue our globetrotting in 2019, thank you, Heather"
–Heather Havord
First trip to South America
"We had a fabulous 3 week holiday mainly in Peru and Bolivia. We had a personalized itinerary with 12 flights but everything worked really efficiently…. Being met at airports by English speaking guides and being personally delivered to hotels and vice versa was a luxury that was very much appreciated as it reduced stress and made decision-making so easy! Location of hotels was excellent and everything went smoothly. we had a mix of guided tours and free time which worked for us. Thanks for such a well organised holiday."
–Stephen and Diana
South America with Friends
"Our 30 day trip was just what we had hoped for, the planning by Travel Just 4U was faultless, and when an illness on day 21 could have upset the rest of… the trip, Eulise made immediate changes to get us back on track. Thank you Travel Jus 4U, it was a trip of a lifetime. Jenny"
–Jenny Welsh
Amazing trip to Peru
"Thank you to Travel Just 4U for organising an amazing trip. Every part of our 24 days away, just took our breath away. The icing on the cake being our… visit to Machu Picchu. Vannesa was so on point in organising our two different five day tours to MP given our different needs and abilities. This took a lot of organising and reorganising and she handled this with no fuss. She just made it work. Thank you so much, we would not have had such an amazing experience had we tried to organise this ourselves. (Which we normally do our own travel arrangements) Which is what I am telling everybody who asks. An absolutely treasured memory. Thanks again!"
–Mary
Such a wonderful South America itinerary
"We just got back from our holiday to South America and I thought that I would drop you a note to say thank you for organising such a wonderful itinerary…. Everything was well organised and we were very grateful for the guides and the people who met us at each destination. Without them things would have been very chaotic as none of us speak Spanish. The guides were very good and some excellent. The accommodation was good throughout. We thoroughly enjoyed our cruise around the Galapagos Islands and our time in Machu Picchu. We also managed to schedule in a trip to Rainbow Mountain which was amazing even if it was very strenuous. The altitude is the killer!! Thank you again for your assistance as it made a big difference to having a wonderful holiday. Kathy & Lorenz."
–Kathy and Lorenz
Chile and Argentina 2018
"In August 2018, I spent 2.5 weeks skiing and hiking in Chile and Argentina. I travelled a lot in my life, but this was one of the most thrilling experiences…. The sheer natural beauty of Patagonia and the Andes have left a lasting impression. All travel, tours and accommodation, etc was organised by the team at Travel Just 4U. From the initial planning process they quickly worked out what I was after and they were able to provide me with a well balanced itinerary. During the trip everything was seamless which allowed me to really enjoy my holiday. Paul"
–Paul Kattestaart