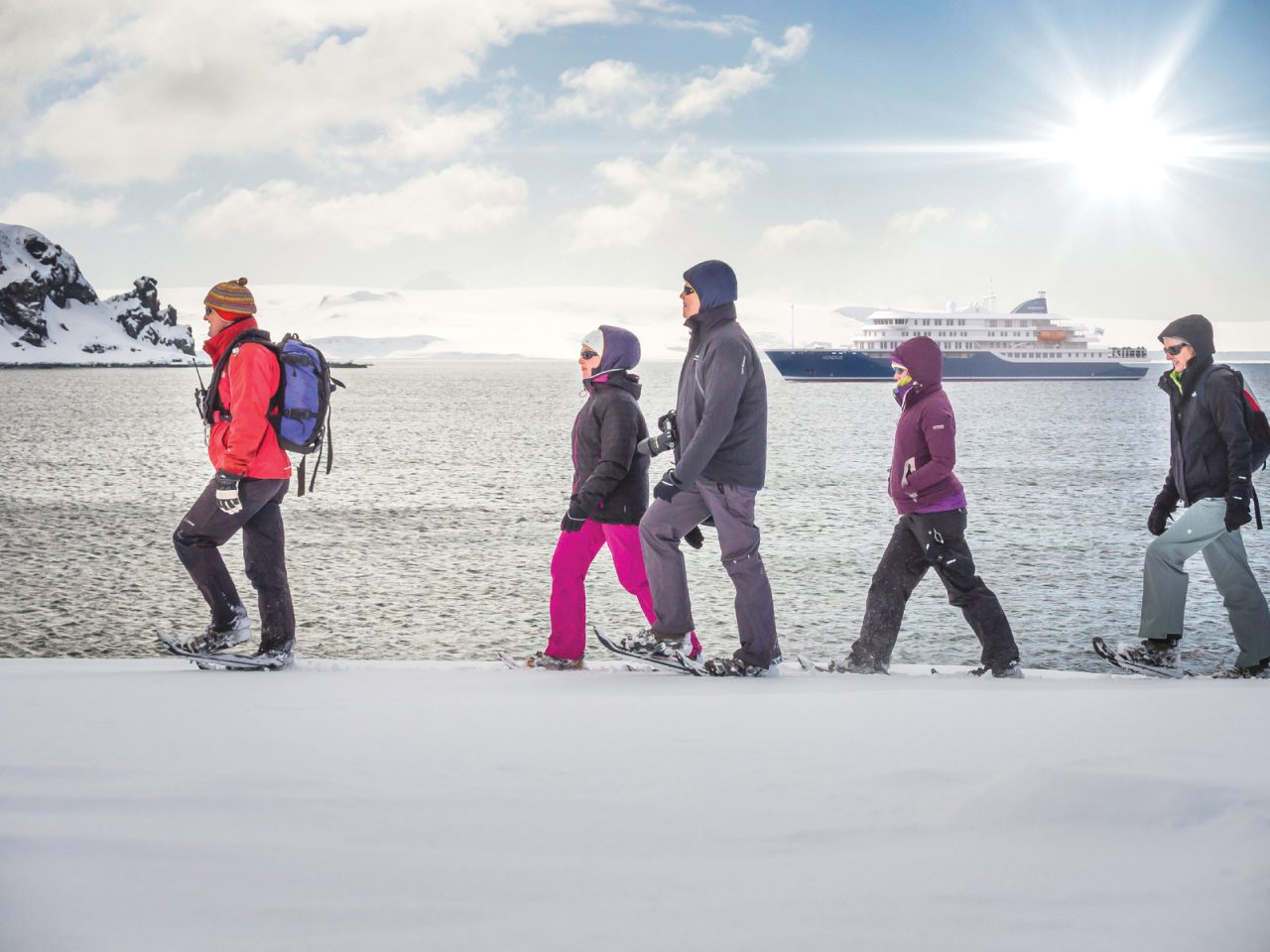 At Travel Just 4U we are extremely proud of our client reviews and high number of repeat travellers. Client satisfaction is our top priority and we work tirelessly to ensure we are delivering the best possible service.
Our travellers have a wide range of travel styles, from luxury accommodation with private tours to mid-range affordable accommodation with shared tours and some independent exploring. Most frequently we combine all of the above for our travellers to create a unique trip that suits their individual needs. We provide the same seamless service to all of our clients and ensure that, no matter their travel style, they receive the best value for money. If you have travelled with us, please leave your own review below.
See our past client reviews below and contact us today to discuss your own personalised journey with our Latin America expert Travel Specialists.
Great service!
"We booked our cruise to the Pacific with Travel Just 4U and was the best decision ever….Thanks to the professional service provided, we were able to… claim back 100% of our medical expenses on board….Travel Just 4U offered a service which fitted our budget and I have to say, this was great value for money! We will definitely be booking our next trip with this agency in the near future…"
–Carlos Negron
Peru & Cuba
"Vanessa at Travel Just 4U put together a fantastic itinerary for my recent trip to Peru and Cuba. As someone who would normally plan and book everything… independently my experience with Travel Just 4U was refreshingly simple. More than once I was grateful for the support I got from the tour operators in Peru and Cuba, especially as I do not speak Spanish. When I became Ill in Cuzco – (watch the street food) , the tour company that Travel Just 4U uses rescheduled my daily tours and ensured I didn't miss anything. The hotel manager commented that I was with one of the best local operators and if I hadn't been I would probably have lost my tickets. I can't recommend Vanessa and Travel Just 4U enough. Thanks Guys."
–Leigh
Galapagos Islands, Peru, Bolivia.
"Thank you for all your assistance in arranging a wonderful holiday. Everything went very smoothly and for a female travelling on my own I felt very safe…. Amazing sights and wonderful people!!!"
–Moira Parry
Chile & Argentina
"Vannesa put together a great itinerary for us. She was very accommodating with our suggestions and what we wanted to experience. We had an amazing time… and have many lifetime memories of our South American experience."
–David Rock
Bolivia
"Bolivia was very exciting with La Paz a very vibrant city and the salt deserts amazing. We had a very good guide in Bruno and the salt hotel was a unique… experience. Our transfer and couple of days in San Pedro de Atacama was a great way to end a magnificent holiday."
–Tom
South America December 2016
"We had a fantastic trip to South America in December 2016. We won part of our trip when we visited Travel Just 4 U at the South America Travel Expo in… Melbourne. We won a 2 day package visiting Machu Picchu and included hotels, panoramic train, our own guide at the ruins, transfers, lunch and dinner- We were very lucky! We thoroughly enjoyed every moment of the prize. In addition to this Eulise organised our hotel stays in Bolivia, Peru and Ecuador and our lodge at the Amazon Rainforest. Eulise listened to what we wanted and found great places to stay that were very charming! He was very accommodating when there were specific places we really wanted to stay. He was always in touch with us and spent a lot of time making sure we were happy!"
–Mandy and Shaun Miller
Great trip to Peru/Chile
"Recently returned from a 15day trip to Peru/Chile with my wife and daughter. The team at TravelJust4U did an excellent job in arranging all our tours and… accommodation. Remko's knowledge and patience in explaining the trip in detail prior to our departure was noteworthy and very beneficial. From the moment we flew in to Santiago, there were guides and transport at all hours waiting for us at the various destinations throughout the trip. We thoroughly enjoyed the trip. Thank you."
–Tim
South America
"Just wanted to thank the Team at Traveljust4U. Our holiday in South America was amazing. All connections with internal flights and pick ups and delivery… to airports went like clockwork. All the guides were very helpful, polite and spoke excellent English. Would not hesitate to recommend your company to our travelling friends. Great job…"
–Annemarie Moore
The Galapagos and Peru
"I have recently returned from a trip to the Galapagos (on my own) and then on to Peru (where I traveled with my brother who came from the U.S). So this… trip was a bit more complicated to organise. Traveljust4u handled all the plans beautifully. Everything went smoothly. As a single traveler I was a bit nervous but at every stage I was met by people and delivered to my destinations. The guides were all very kind and spoke very understandable English. Our trip in Peru was handled extremely efficiently and both my brother and I were very impressed."
–Lorre
Peru
"A big thank you to all the team at traveljust4u. The expertise and knowledge shared in preparing our itinerary was fantastic. All flights, transfers, guides,… tours, accommodations were excellent and certainly enhanced our amazing journey."
–Janice