Antarctic Peninsula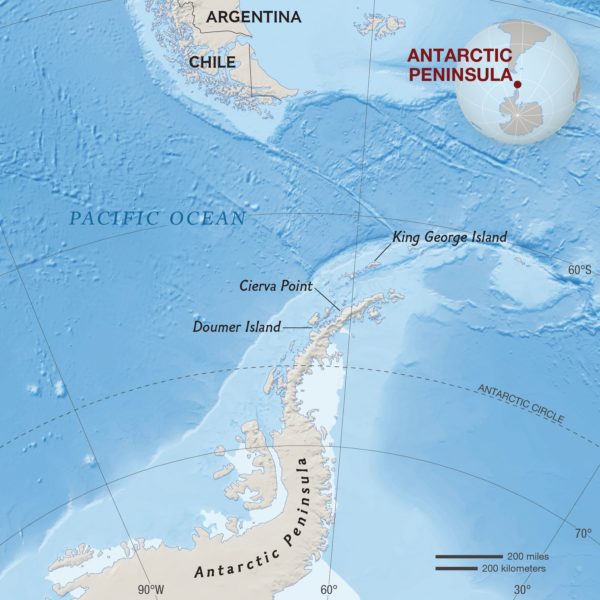 The Antarctic Peninsula is the most visited region within the Antarctic and consists of an 800km long mountain chain, the highest peaks rising to approximately 2,800 metres, with numerous off-lying islands which most house scientific research bases. The Bransfield Strait separates the peninsula from the South Shetland Islands to the north. Lying about 1,000km on the other side of the famous Drake passage is Tierra del Fuego, the southernmost tip of South America.
First-time visitors to the Antarctic Peninsula, are humbled by the staggering beauty of the Antarctic: icebergs, glaciers, snow-covered mountain tops and incredible wildlife. People who dream of visiting the 7th Continent typically start here on the peninsula, which is ice-covered and mountainous.
To experience the Antarctic Peninsula is to witness minke and humpback whales at close range, observe penguin colonies and to gaze upon icebergs of every conceivable shape and size in the bays, fjords and inlets. Sit quietly on a beach and be entranced by a chorus of penguin calls as they waddle from nest to shore and become easily overcome by sensory overload by the huge amount of ice-bergs.