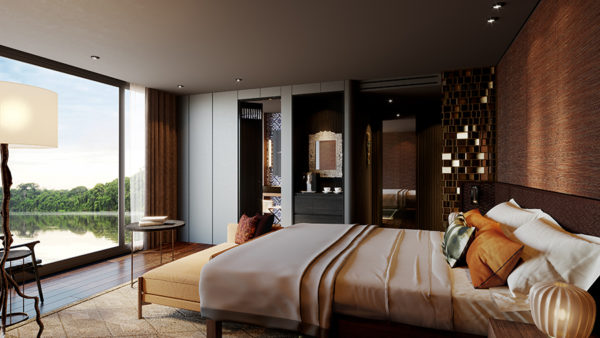 Aqua Expeditions 8 Day Cruise allows guests to explore the Pacaya Samiria National Reserve in the Peruvian Amazon aboard luxury vessels – the Aqua Nera or the Aria Amazon. For travellers with less time, consider the condensed Aqua Expeditions 4 Day Cruise.
Cruising the Amazon river and rainforest ecosystem is like seeing a giant living and breathing creature. The significant ebbing and flooding of the Amazon River and its tributaries between seasons replenish the waters with vital nutrient.
There are two key seasons in the Peruvian Amazon: a low water season that lasts from June to October and a high water season from November to May. Cruising in either season presents explorers with a unique experiences of the Amazon and no matter what season you choose, the Amazon will most definitely leave an impression!
This 8 Day itinerary is the ultimate Amazon odyssey aboard a best-in-class river cruise ship. Our acclaimed 7-night Amazon Expedition Cruise lets guests experience the most luxurious and complete of Amazon journeys among the two tributaries, Marañon and Ucayali, that give the Amazon river its life. This all-encompassing itinerary lets explorers discover the best that Pacaya-Samiria National Reserve has to offer, including its hidden lakes and lagoons, as well as amazing jungle trails.
Kayak, canoe and swim in the most pristine Amazon upriver waters, with several opportunities to spot the Amazon's famous pink river dolphins. Learn about life in an Amazon village, and then fish for piranhas like a local. Become a bona fide naturalist by the end of your 8 Day trip, absorbing the in-depth knowledge the experienced guides impart on every excursion and jungle walk.
No two days of adventure is ever the same, except for the luxurious yet understated presence of the Aria Amazon and Aqua Nera. Return to your five-star home on the Amazon every day to the inspiring Peruvian Amazon cuisine of chef Pedro Miguel Schiaffino and the luxurious comforts of your suite and many amenities. You won't want this trip to be over.
TJ4U Notes: Aqua Expeditions has two boats and a range of itineraries. This Aqua Expeditions 8 Day Cruise option can be done on their brand new Aqua Nera or the Aria Amazon. These are comparable to the Delfin I and while larger, Aqua Expeditions has the most luxurious options for travellers looking to explore the Amazon on a small boat. Review our Amazon Jungle page for full details on seasonality, routes, experience comparisons and how Travel Just 4U can help make your Amazon dream become reality.