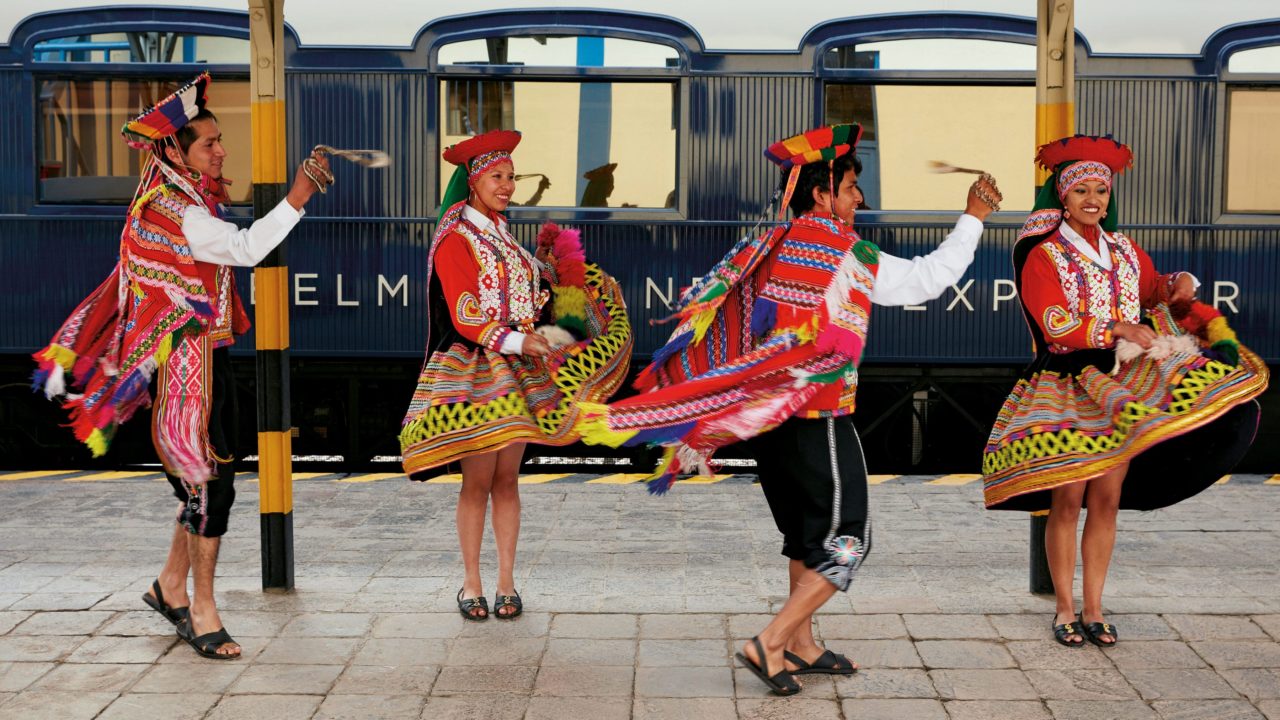 Step aboard the Belmond Andean Explorer to Puno for this luxury Peru train experience through the Andean Highlands and explore this breathtaking country in unrivalled style. This 2 day experience showcases culture and the spellbinding natural wonders of the highlands. 
The Andean Explorer, South America's first luxury sleeper service, offers a journey from Cusco, the ancient capital of the Inca Empire, traversing the highest plains of the Andes before arriving to the beauty of Lake Titicaca.
Experience the Belmond Andean Explorer to Puno and let yourself be enchanted by some of South America's most beautiful scenery as you travel along one of the highest train routes in the world. This luxury overnight train can replace the standard transfer from Cuzco to Puno in many Peru tours that include Lake Titicaca.  
A visit to this beautiful lake takes you high into the Andes at 3,800 m.a.s.l. where it feels as if the clouds are at your fingertips. It is best to add a visit to the famous lake after having spent a few days at altitude in either Cuzco, Sacred Valley or Arequipa and Colca Canyon. The Peruvian side of the lake is most famous for its floating reed islands of Uros, inhabited by the Aymara. Properties on the lake's edge outside of Puno provide incredible scenery and a visit by boat to both Uros and nearby Taquile Island, famous for its intricate weaving, is a must.
This tour is completely flexible – activities & dates will adapt to personal preferences. Build Your Quote below to view your obligation free, customised trip.