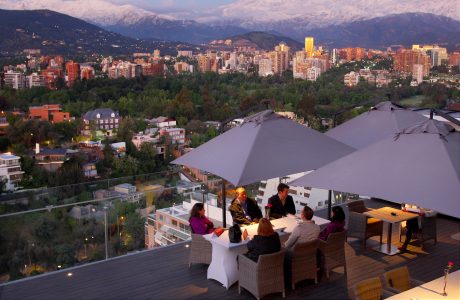 Santiago is not only Chile's capital, but also home to over a third of the country's population. With our Santiago at a Glance 3 Day Itinerary you will see the highlights of the city and have time at leisure to explore on your own. While Santiago does have its charm, this city does not have the same pull of a stand alone destination like Buenos Aires or Rio de Janeiro. It is well worth a stop if exploring other destinations in Chile.
Santiago is located in the geographic centre of the Chile. Its proximity to the snow capped peaks of the Andes are the perfect backdrop for this modern and bustling city. Start with a city tour to get a lay of the land, see the historic city centre and views from Cerro San Cristobal.
We also recommend day trips to nearby Cajon de Maipo, to the UNESCO World Heritage listed coastal city of Valparaiso or go skiing in the Andes during winter. Explore with time at leisure on your last morning before continuing on to your next destination.
This tour is completely flexible – activities & dates will adapt to personal preferences. Build Your Quote below to view your obligation free, customised trip.