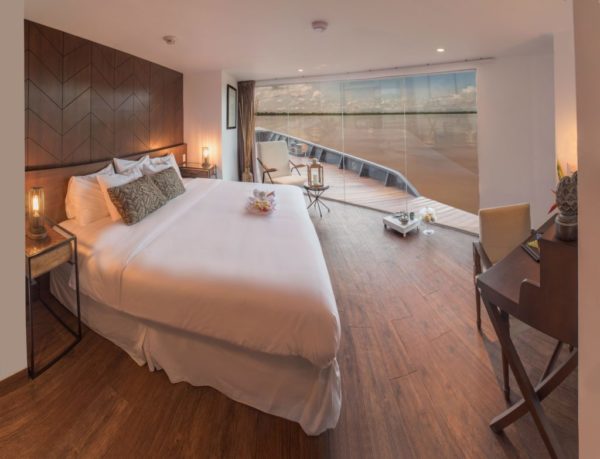 This Zafiro 5 Day Cruise is a luxury Amazon Cruise. Spend five days and four nights exploring the wonderful Amazon, the Marañón and Ucayali rivers and their tributaries. The Pacaya Samiria National Reserve is the perfect scenery for a trip into the most exotic areas nature has to offer.
As you enter the world's largest flooded forest, admire the extraordinary wildlife, the immense number of primate species that call the jungle home, the hundreds of colourful exotic birds, the close-up view of the grey and pink dolphins. Enjoy a visit to local villages, nocturnal wildlife safaris along with a visit to the Manatee Rescue Centre and many additional activities that will allow you to get to know and fall in love with the incredible Amazon Jungle. Among the activities included in the itineraries are fishing for piranhas at dusk, a picnic in one of the best conserved and protected areas, kayaking in the Amazon Jungle, skirting the river banks in search of wild creatures, bird watching, guided jungle walks, watching pink river dolphins and visits to some of the local communities.
TJ4U Notes: This luxury Zafiro 5 Day Cruise option is the most affordable higher end option on offer. This is comparable to the Delfin II ship and a solid cruise for those looking to have an extended visit on the Amazon river. Review our Amazon Jungle page for full details on seasonality, routes, experience comparisons and how Travel Just 4U can help make your Amazon dream become reality.