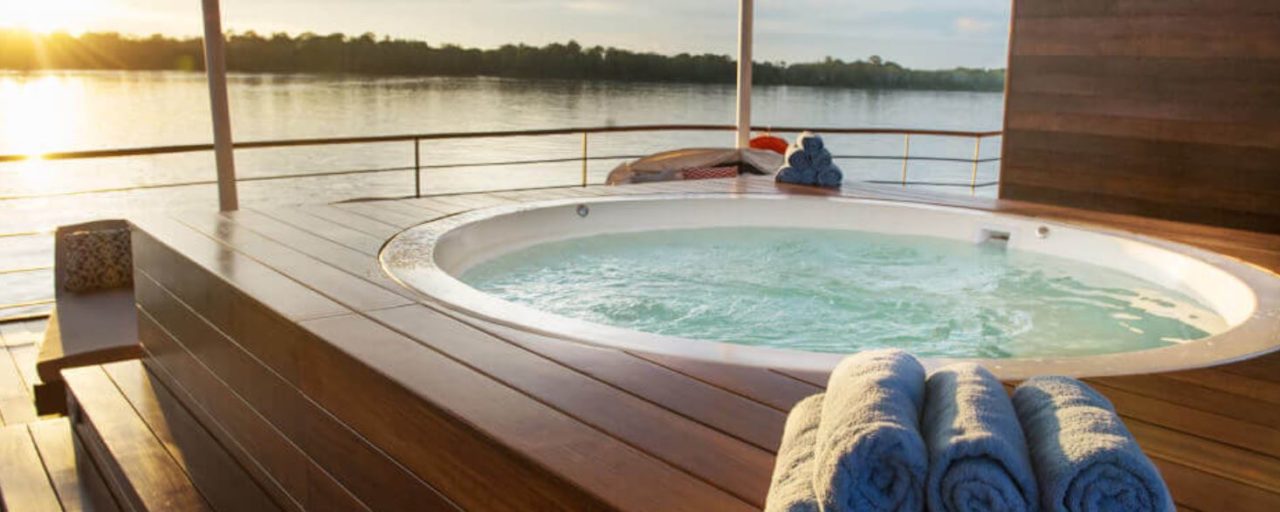 This Zafiro 8 Day Cruise is a luxury Amazon Cruise. Spend an extended 7 nights & 8 days exploring the wonderful Amazon, the Marañón and Ucayali rivers and their tributaries. Floating along the river is one of the most genuine ways to get close up to the fauna and flora of the Amazon, discovering and feeling in our own skin the cultures built around the waters of the river.
Explore the immense diversity of the Peruvian rainforest and discover breathtaking flora and fauna. Share new experiences with native cultures and savor the fruits of the Amazon. The Pacaya Samiria National Reserve, also known as the Forrest of Mirrors, is the setting for a trip through the most exotic nature you can imagine. Walks through the rainforest, fishing, birdwatching, observing pink and gray river dolphins from up close, and nighttime outings are just some of the activities you'll participate in to get to know and fall in love with the Amazon.
TJ4U Notes: This luxury Zafiro 8 Day Cruise option is for travellers who have more time to explore in depth the beauty of this region. This is comparable to the Delfin II ship and a solid cruise for those looking to cruise the Amazon.  Review our Amazon Jungle page for full details on seasonality, routes, experience comparisons and how Travel Just 4U can help make your Amazon dream become reality.