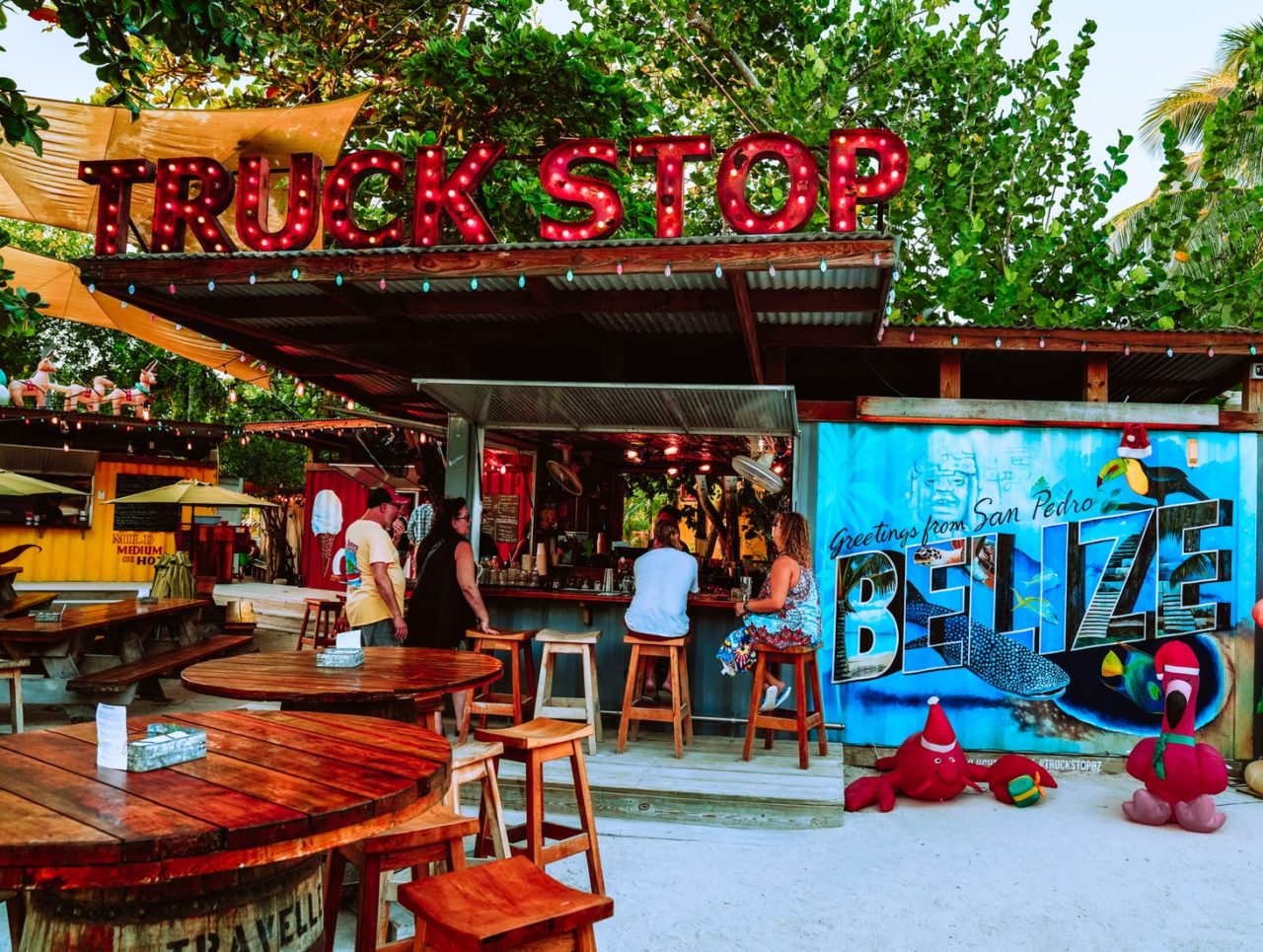 -Jump Down to Our Belize Itineraries-
Belize is one of the most beautiful and enigmatic countries in Latin America. This small and diverse nation is right in between the Caribbean Sea and the rainforest on the eastern coast of Central America. Belize's UNESCO listed Barrier Reef is the second largest in the world, after Australia's. It is pure paradise for scuba divers and snorkelers. Floating through clear blue tropical seas, snorkelers will see colourful coral, fish, whale sharks, turtles, and more. Divers can explore underwater caves and the world-renowned Great Blue Hole.
Whether it is enjoying island life at a local sandy bar, hiking through the jungle, or learning about Mayan culture, there are a many activities that make Belize a tourism paradise. This country offers stunning beaches, marine diversity and tropical jungle in a condensed geographic area. The Atlantic coast is just five hours away from the it's western border with Guatemala. For a mix of culture and coastal, think about adding Guatemala and Mexico to your Belize itinerary.
Did You Know…Belize's official language is English?
Belize Destination Highlights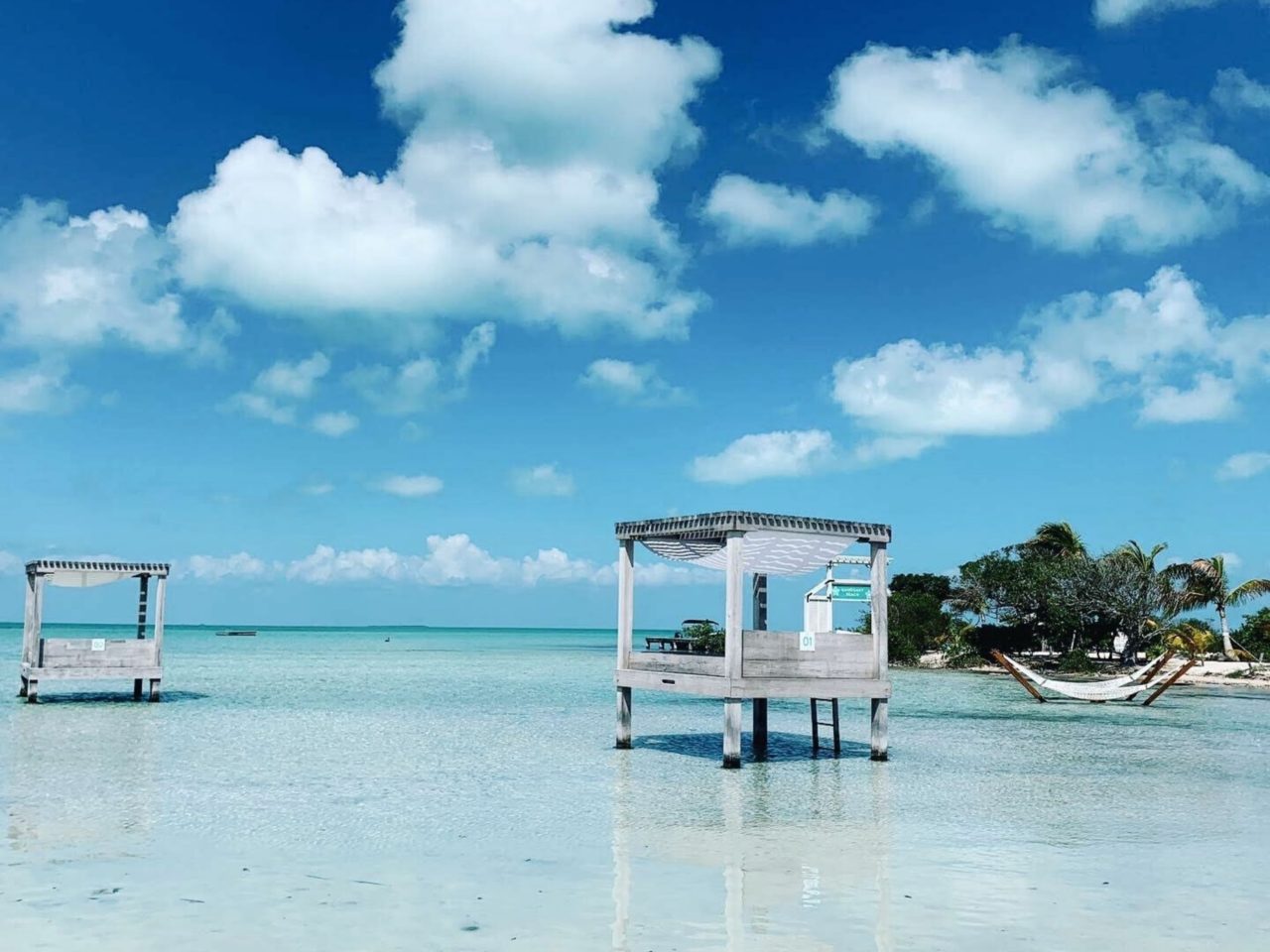 Beaches
~We recommend 2-5 days depending how much of a beach lover you are ~
Belize is most well known for gorgeous beaches thanks to a 240-mile-long coastline hugging the Caribbean Sea. In addition to the coast, there are hundreds of offshore islands called Cayes (pronounced 'keys' that total around 450 including those located on the outer atoll.
You can't visit the country without hearing about the most popular island, Caye Caulker. Caye Caulker, located northeast of Belize City and is the second largest of all the Belizean cayes. The island is just about 6km long in total, but the populated town covers only about a 1.5km of it leaving picturesque scenery and room to explore. You will hear and see signs everywhere to 'Go Slow' – this is most definitely a way of life that is not only encouraged, but taken very seriously. The island has no paved roads, traffic lights nor cars. This peaceful idyllic island is close to Belize's Barrier Reef and the Great Blue Hole which makes it one of the most unforgettable Belize beach experiences.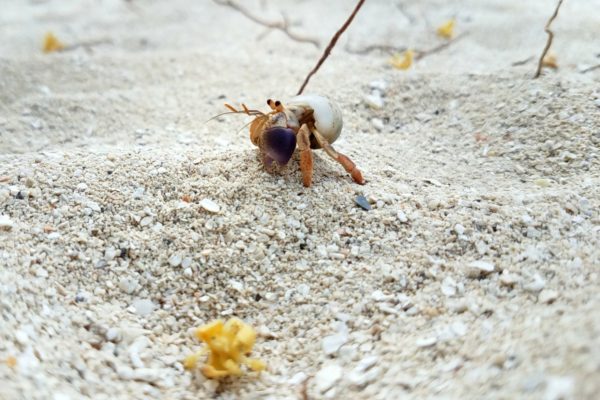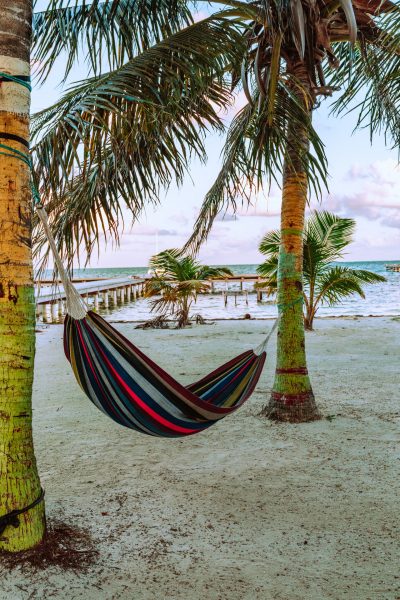 From soft white and golden coloured sand to palm tree-shaded, clear blue water – Belize has so many beaches to choose from. Placencia may be one of the country's top destinations for it's famous for 27 kms of golden sand.
This creates the perfect backdrop for lazy hours of sunning, swimming, and strolling. Another fabulous spot, Ambergris Caye, offers a laid-back atmosphere with plenty of water sports, amazing snorkelling, and it is the largest island among the hundreds of them dotting the sea around northern Belize. This Caye is also home to Secret Beach, often called 'the worst kept secret'. This remote haven is now well known to tourists who enjoy mixing with locals in this beautiful paradise.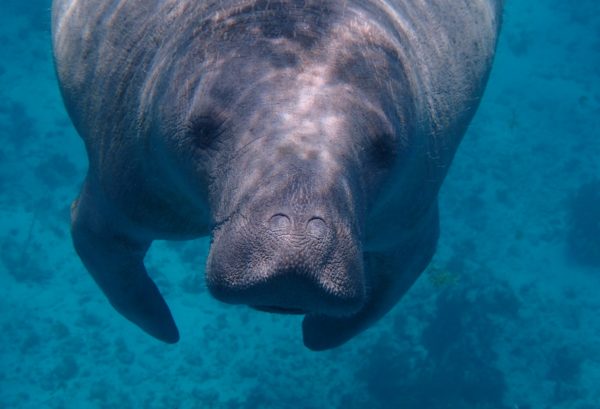 National Parks & Marine Reserves
~We recommend 2-5 days pending snorkelling & diving interests~
The Belize Barrier Reef is the second largest in the world and is made up of seven protected areas. They are the South Water Caye Marine Reserve, Bacalar Chico National Park and Marine Reserve, Blue Hole Natural Monument, Half Moon Caye Natural Monument, Glover's Sapodilla Cayes Marine Reserve, Laughing Bird Caye National Park and Reef Marine Reserve. Divers and snorkelling enthusiasts will enjoy a plethora of underwater worlds to explore.
Not only does Belize have Marine Natural Parks, but also some beautiful land based national parks. These include the Mountain Pine Ridge Forest Reserve, known for the 7 kms long Barton Creek Cave with Maya relics which has never been fully explored. The Actun Tunichil Muknal Cave near San Ignacio is also a famous Maya site with a rich history and a few skeletons.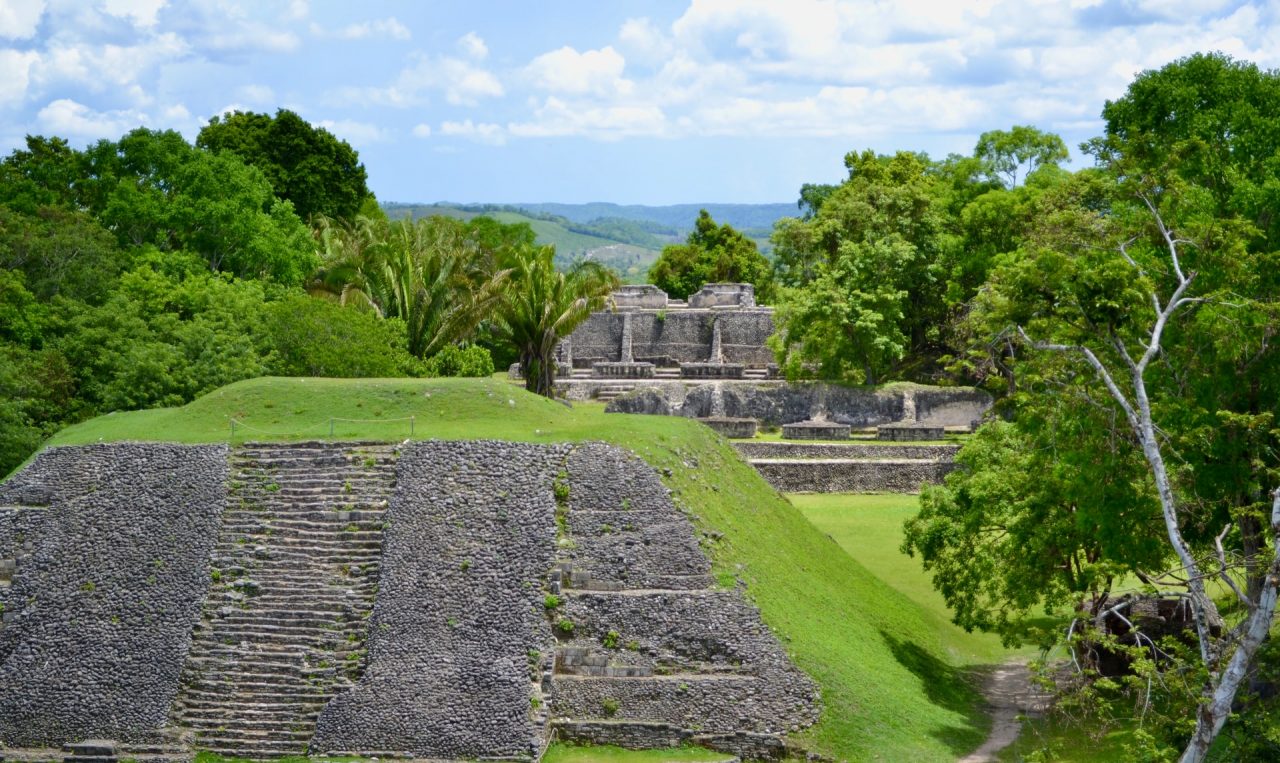 Mayan Culture & Cities
~We recommend 3-4 days to explore~
Belize City, the one time capital, is the largest city in the country. Due to flooding and hurricane damage, the capital was eventually moved to Belmopan. You will only need 1 to 2 days in Belize City to be able to admire the city's raffish charms and cultural vibrancy.
Remnants of the Mayan civilisation, found throughout Mexico and Guatemala as well, have been found in many places in Belize. The Cayo district is the main hub in western Belize with many parks and ecological reserves. This area was once the heart of the Belizean Maya world and is rich with pre-Columbian archaeological sites. The most famous are the ruins of Caracol, estimated to have covered almost 200 km2 at its peak.
Belize Experiences