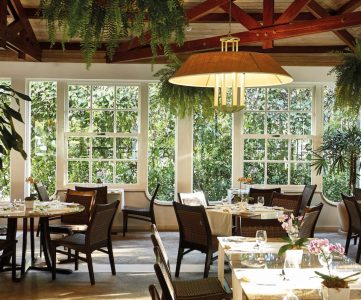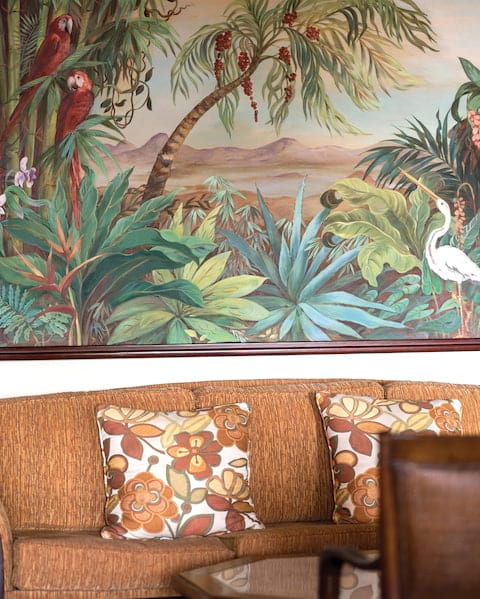 Experience 4 Days of Luxury Iguazu Falls at Belmond Das Cataratas – a tropical paradise. This charming hotel has been lovingly restored to its original 1950's Portuguese Colony style and is a true gem located inside of Brazil's Iguaçu National Park. Surrounded by lush rainforest, the property exudes old-world elegance into every spacious room and suite. There are vibrant artisanal fabrics and locally-commissioned artworks adorning the walls.
The best part of a luxury Iguazu Falls stay at Belmond Hotel Das Cataratas, is the exclusive access to the national park at anytime. This means you can experience the sunrise and sunset from any place inside the national park, outside of opening hours and without other tourists.
On the border of Brazil and Argentina, Iguazu means 'Great River' in the indigenous Guarani language. After rising in the Brazilian highlands near Curitiba, the Iguazu river runs westward over 1100km before merging with the Paraná river and plunging thunderously over an 80m high cliff in virgin forest.
The Iguazu National Park has humid, tropical landscapes of red soil and bright green jungle, full of giant, ancient trees, and a large amount of endemic flora and fauna. There are over 275 cascades in Iguazu Falls across a 3km wide precipice, sending up an endless wall of spray laced with rainbows. Seeing the sheer power and hearing the wild roar of Iguazu Falls is a must for any visit to South America.
This tour is completely flexible – activities & dates will adapt to personal preferences. Build Your Quote below to view your obligation free, customised trip.
Other Argentina, Brazil Experiences