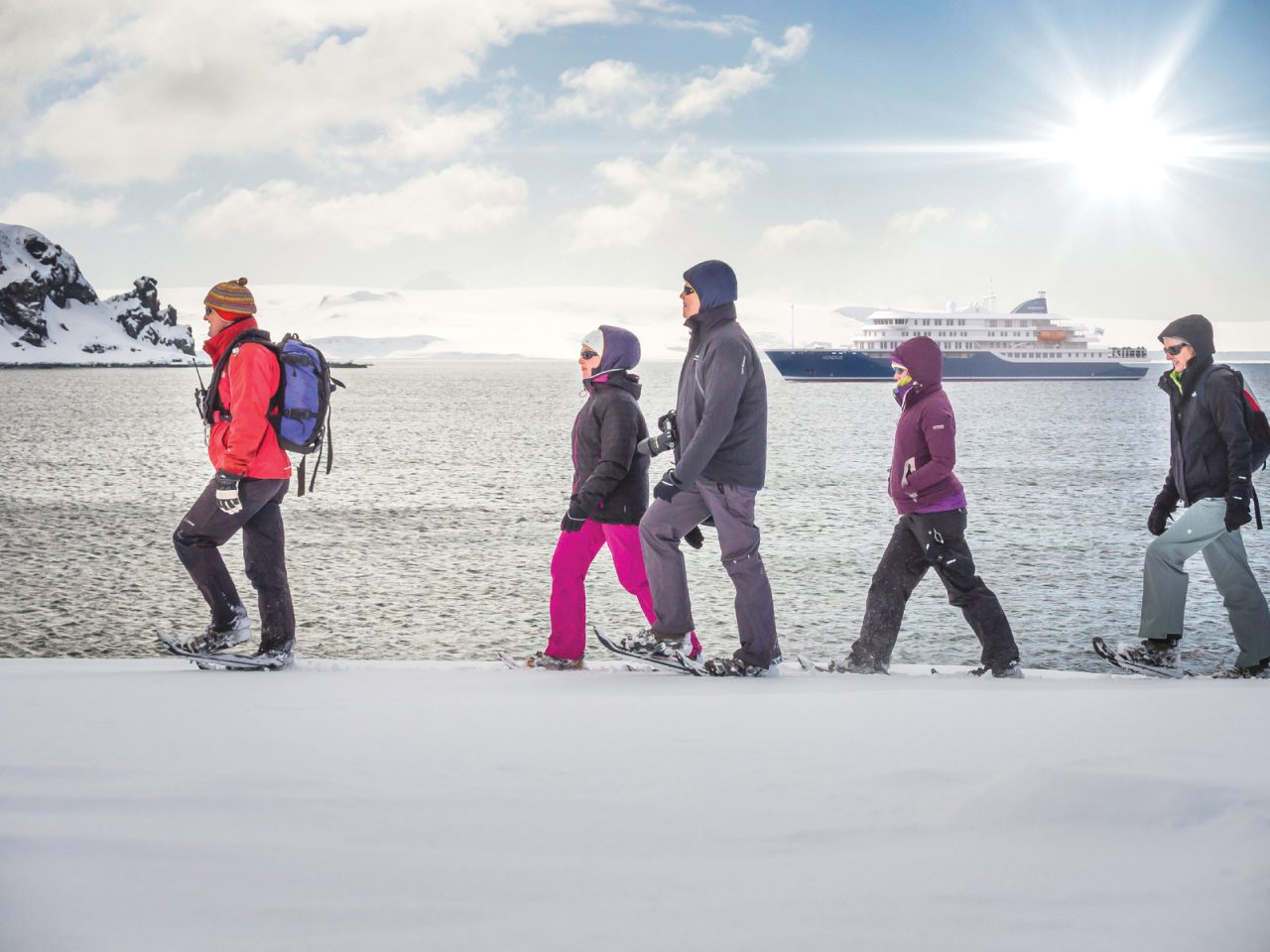 At Travel Just 4U we are extremely proud of our client reviews and high number of repeat travellers. Client satisfaction is our top priority and we work tirelessly to ensure we are delivering the best possible service.
Our travellers have a wide range of travel styles, from luxury accommodation with private tours to mid-range affordable accommodation with shared tours and some independent exploring. Most frequently we combine all of the above for our travellers to create a unique trip that suits their individual needs. We provide the same seamless service to all of our clients and ensure that, no matter their travel style, they receive the best value for money. If you have travelled with us, please leave your own review below.
See our past client reviews below and contact us today to discuss your own personalised journey with our Latin America expert Travel Specialists.
Exceptional professionals who go above and beyond.
"My connection to Travel Just 4 U came about after a glowing recommendation from a neighbour when I expressed interest in going to South America on my own. This was the first time that I had used a travel company such as this to organise a trip as I usually facilitate my own travel. Being a solo traveller in South America with limited Spanish, I wanted to be safe. From the moment I walked in to the office and expressed what I wanted from my trip, till I arrived home, my individual needs were forefront and adapted when situations changed. I added to Remko and the team's work by adding a friend for 2 weeks of my trip and my sister for another 2 weeks. My trip was for 80 days throughout Argentina, Equador, the Galapagos, Peru, Bolivia and Chile with a pre arranged trip to Antarctica accommodated for. Whilst away, flights got cancelled due to political unrest in 2 countries. All of this including new hotels and flight were taken care of by Remko and his team. At all times I felt looked after by the local operators and was given contact numbers to assist with any of my needs. Remko even went beyond any commitment by helping me out with insurance claims on my return. I can not recommend Travel Just 4 You highly enough. I hope that WHEN we are able to travel again (not IF), that any trips I do to South America or Central America can be facilitated by these wonderful people. I'll never be able to thank you all enough for the memories I have."
–Pauline Vandenberg
Big thank you!!
"This trip in February 2020, was our 2nd trip organised by Travel Just 4U! This time, we had a stopover in Santiago then travelled to Cuba, Panama, Galapagos Islands (Nemo 2 Cruise) & Atacama Desert. All 5 destinations provided us with different and incredible experiences. Remko organised a wonderful personalised itinerary for us & Sally finalised the trip. Once again Remko's itinerary was great and everything worked out perfectly. Sally's efficiency and attention to details was much appreciated. Apart from personalised service and care you receive, what makes Travel Just 4U trips different and unique from others is the quality of local land operators they use. Throughout our trip, we found the local operators professional and reliable. Also the quality of guides, their knowledge and passion for their country is infectious! We highly recommend Remko's team at Travel Just 4U for your next trip. Thank you again for this amazing and memorable trip! Doug & Miyuki (Totally satisfied frequent travellers)"
–Doug & Miyuki
Peru
"I would like to thank Remko and the team at Travel Just 4U for the smooth delivery of a great trip to Peru. Everything was perfectly executed with transfers, pick ups, tours and hotels. I had an incredible trip and loved what I was able to experience, taste and see in the two week period I had with my sister. Thank you very much."
–Leonie
Ecuador, Peru & Chile Trip 2019
"We just wanted to say a huge thank you for all your work and helping us have this amazing trip to Ecuador, Peru and Chile! When people asked me what my favourite part of this trip was I always say of course the amazing places we visited but also the fact that we didn't have to worry about any of the planning which made this packed trip still feel relaxing. The tours were fantastic, especially the guides who knew so much and were so patient answering my questions. A huge thank you to the Travel Just 4U team for planning!"
–Nadine & Peter from HaveYouTriedTraveling.com
Excellent Service, Unbelievable South America Ground Team
"My wife and I just wanted to express our heartfelt gratitude and thanks for the excellent service you have provided. You have added your personal touch to our every request and have made the experience so joyful and painless for us. My wife and I travel overseas quite often, about 3 times a year, and have used the services of many travel agencies and tour operators but never have we experienced such a helpful and personal interest in ensuring that our trip is the best it can be. While touring Machu Picchu my wife suffered from dehydration and had to have emergency medical treatment. The personal guide, Jonathan, and the whole Peru team were extremely helpful in organising medical care and post emergency treatment. Mary and I are extremely grateful to all of them for their devotion, personal attention and care. They were just wonderful not only in this situation but throughout our travels through Latin America. They have gone beyond the call of duty to attend to us. Travel Just 4U has an unbelievable ground team who are extremely courteous, friendly and dedicated in all they do. Our heartfelt Thanks to you and each and every member of your team for a job not well but magnificently done. We have truly enjoyed the experience of booking our trip through Travel Just 4U thanks to your ever so helpful and considerate thoughtfulness and attention to detail."
–Jacob & Mary
South America October/November 2019
"Thank you Remko, Vannesa and Sarah for organising our wonderful seven week South American holiday. We are well travelled holiday makers and this has been our best holiday ever. Five countries in seven weeks with 17 different flights, bus rides and train journeys to visit most of the amazing highlights on offer in South America. All our meet and greet people at every destination and departure including guides went like clockwork without any problem whatsoever. Political demonstrations caused our trip to Quito in Ecuador to be cancelled but thanks to the TravelJust4U team our schedule was quickly altered for us to visit the amazing Atacama Desert in Chile. We would highly recommend TravelJust4U to anyone wishing a personalised service."
–Fred and Robyn Barrett
Marvelous Holiday, So Much to See
"Thank you guys and girls at Travel Just 4U for putting together such a wonderful itinerary for our 6 week holiday to South America. Our wishes was to see Macchu Picchu, Iguazu Falls and experience some of the Amazon area. You put together all these three highlights plus so much more that there was to see en-route. You truly did a wonderful job in putting it all together and make it happen. It was a unique holiday that we will never forget! Thank you so much. You're the best!"
–Petra and Fred van der Heiden
South America October 2019
"A group consisting of 14 travellers just returned from a month long dream holiday in South America covering Lima, Galapagos, Quito, Rio, Machu Picchu, Amazon , Puno, Iguazu Falls, Sacred valley and Buenos Aires. This holiday took over a year to plan working closely with Remko, Eulise, Sarah and Vanessa at Travel Just 4 you. Remko and his team at Travel Just 4 you planned this trip for the group and executed it to perfection. For the most part we stayed in good hotels close to most of the action, all our guides were excellent and had great knowledge of the history of the country including the places of interest and went out of their way to accommodate any additional request from the group. The local operators in each country provided excellent service from the time they greeted the group on arrival and stayed with the group until all check in formalities were completed prior to departure. Initially there were a few ticketing issues with the airline which Remko and his team worked tirelessly to resolve. The quotes, service, support and advice we received from the team at Travel Just 4 you exceeded our expectations. Based on our recent experience we would highly recommend Remko and his able team at Travel Just 4 you to anyone looking to book your next dream holiday. Thanks team "Travel Just 4 You" Mohan & Santha – November 2019"
–Mohan & Santha
Excellent Organisation of Ground Operations
"Thank You, Remko, for your responsiveness to any query re planning our trip. I found the ground Operators at every airport, station, hotel to always be on time and helpful. I found this, especially, helpful when I injured my foot on my second visit to Machu Picchu. The ground operator who came to meet us at station at Aguas Calientes responded to my request for an ice pack for my swollen and painful foot and even arranged for a wheelchair to get me from waiting room to train to Cusco. The ground operator who came to meet us at Cusco station to take us to the hotel even telephoned a local doctor, who was waiting for us at hotel. (NO THANKS TO WOOLWORTHS TRAVEL INSURANCE WITH WHOM I WAS COMPREHENSIVELY COVERED, WHO DID NOT EVEN RESPOND TO MY TELEPHONE CALL TO THEIR EMERGENCY ASSISTANCE NO.) I found most of the specialist Tour Guides at each location to be quite informative and knowledgeable, except for a couple of course. Have already highly recommended Travel Just 4U to all my friends as South American specialists."
–Romaine Siriwardene
South America trip
"Traveljust4u organised our amazing trip to Macchu Picchu, Galápagos Islands and Iguazu Falls. We also passed through Quito, Lima and Santiago. We were… absolutely impressed by the way we were treated and the professionalism of the tour guides, bus drivers and various hotel staff. Everyone was so warm, friendly and welcoming. Our experiences of these places are etched in our memories forever. I would recommend the travel agency in a heartbeat. Thank you to everyone."
–Maria fraraccio