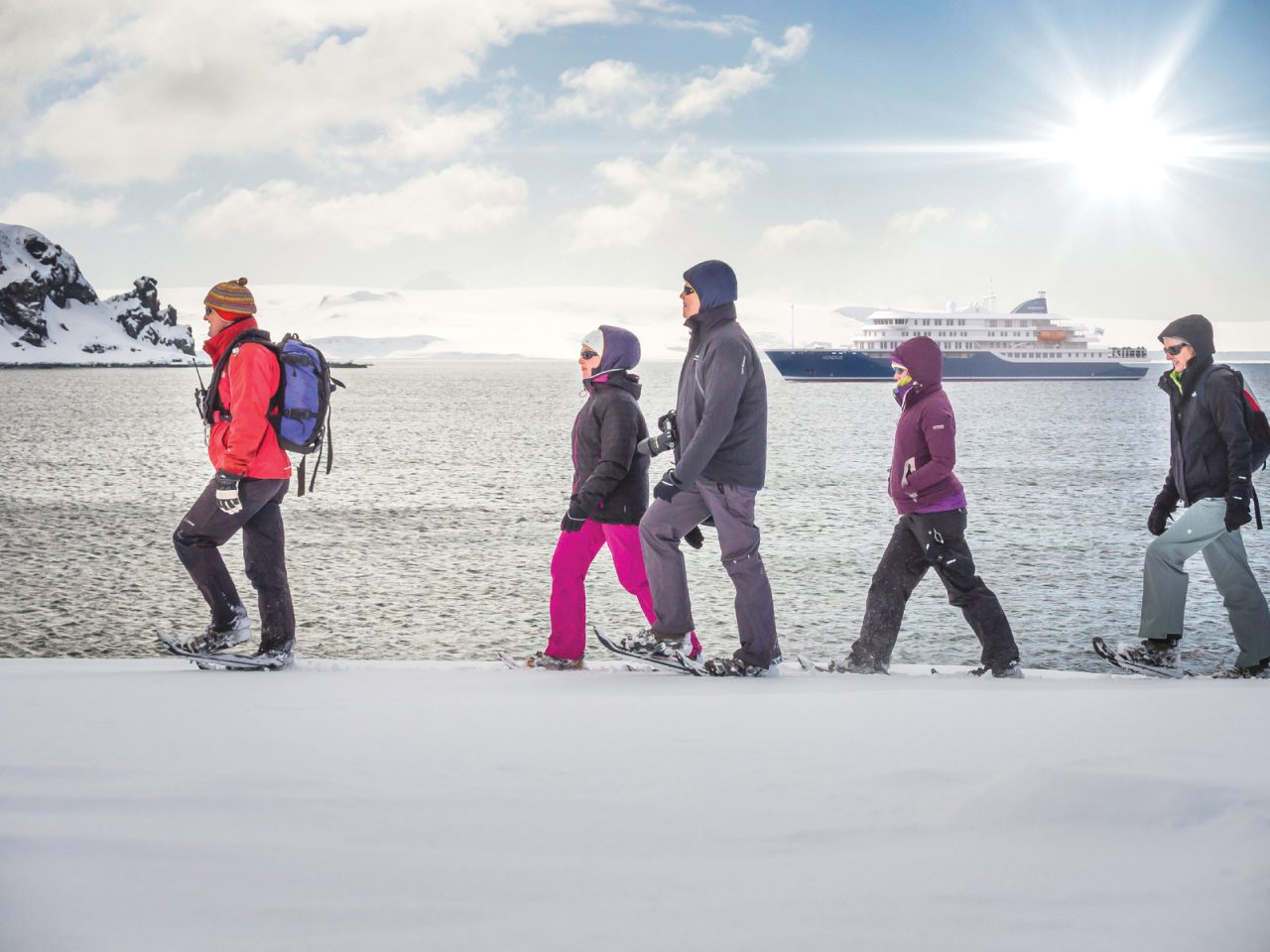 At Travel Just 4U we are extremely proud of our client reviews and high number of repeat travellers. Client satisfaction is our top priority and we work tirelessly to ensure we are delivering the best possible service.
Our travellers have a wide range of travel styles, from luxury accommodation with private tours to mid-range affordable accommodation with shared tours and some independent exploring. Most frequently we combine all of the above for our travellers to create a unique trip that suits their individual needs. We provide the same seamless service to all of our clients and ensure that, no matter their travel style, they receive the best value for money. If you have travelled with us, please leave your own review below.
See our past client reviews below and contact us today to discuss your own personalised journey with our Latin America expert Travel Specialists.
Impressive Peruvian Trip
"We had a great time on our trip, and want to thank you Vannesa and Travel Just 4U once again for helping us set up such a fabulous itinerary. The greatest… highlights for us were Iguazu Falls, Machu Picchu and the Amazon. We were very impressed with the La Perla cruise boat – especially the crew & chief naturalist/guide, Juan. We were very impressed with all the local operator staff. They were always on time, always had the information we needed, and were all very helpful. Special thanks are due to Ulises from your operator in Puno, who worked through all the transport changes with us. We were particularly pleased that he accompanied us in to the bus station when we were leaving Puno. It turned out that the bus we were booked on was cancelled due to a strike in Bolivia, and he was able to book us with an alternative company – something we would have struggled with, given our very limited Spanish."
–Bill & Louise Melbourne
Aptly Named
"This trip through 4 South American countries over 3 weeks was so well planned (by Eulise basketballer extraordineir!) that we can't fault it. The company… name is so very aptly, this trip was made for US! We were picked up and delivered to and from every airport and hotel which is just what two 60+ Yr old women generally want. The guide and drivers were truly professional and we felt very safe and relaxed with them. 50% of the time it would be just the 4 of us and on other occasions we shared a bus tour/travel up to Macchu Piccu or Puno or a boat trip to the Uros Islands or a train trip from Aguas Calientes to Cusco. So it was a good mix. We feel that we got to see and do heaps in South America this way. We are both looking at our next adventures and will definitely head straight to Travel Just 4U. Thank you so much Eulise and Travel Just 4U."
–Megan and Lee
Extraordinary trip to South America!
"The measure of success for our recent journey is when we returned and my husband thanked me for making him go. Prior to departure he had little interest… and was reluctant to visit South America. Since returning he is now seeking out Spanish lessons and planning our next adventure! Remko organised a perfect 'Circle Trip' for us. The itinerary and connections worked like clockwork. He has assembled a very professional team both here and especially on the ground in South America. The passion and pride the local staff displays towards their particular city or area is infectious and gets the visitor into an atmosphere of wanting to know more about this unique part of the world. From Galapagos's amazing animals to eating the best steaks in the world in Argentina, South America has it all! The highlight of the trip for me was Galapagos managing to swim with Giant Turtles! We enjoyed the experiences in Amazon more than expected managing to see many different animals. We had superb weather in Machu Picchu and are proud of the fact that we managed to walk last 2km of the Inca Trail. The scenery during the lake crossing from Argentina to Chile was breathtaking as we took in the views of the Andes Mountains in Patagonia. Thank you Remko for organising such a wonderful and memorable trip for us! We recommend Travel Just 4U for South American trips with full confidence. Miyuki & Doug"
–Miyuki Wroe
Thanks for a wonderfully organised South America tour
"Everything went according to plan and our escorts were punctual, friendly and informative. We were so impressed. The accommodation exceeded our standard…. The weather was perfect each day especially in Machu Picchu where I expected rain. Not so bright in Rio, where visibility was restricted at Christ the Redeemer. Thanks again for a wonderfully organised tour. Anne & Paul"
–Paul and Ann
Fabulous trip to South America
"Vannesa put together a great itinerary which worked beautifully. We thoroughly enjoyed our experience on the 5 day Lares Adventure in Peru which we would… highly recommend to anyone interested in visiting the Sacred Valley and Machu Picchu. The guides were informative and helpful and accommodation fabulous. Staying at the Hotel Las Torres in Chile (Patagonia) was an amazing experience and all the tours and guides there were also great. It is an amazing part of the country and we were fortunate to be there at the right time for the autumn colours which enhanced the beautiful scenery. We highly recommend Travel Just 4U to anyone wanting to travel to South America. We hope to return someday and will be contacting them again to organise our trip. Thanks very much. Kathy and Bruce"
–Kathy Lamb
South America Tour
"Hi Vannesa and the staff at Traveljust4U. We had an amazing time in South America and very much appreciated the time and effort put into the organisation… of our trip. All hotels were exceptional and well placed in the cities that we toured. All local support staff were always on time and very informative. If and when we have a return trip to South America we will not hesitate to be in touch with Traveljust4U. Many thanks again. Rick and Sue Haywood"
–Rick Haywood
Amazing holiday
"How lucky we were to find Remko when googling travel in Sth America! We had booked an Antartic expedition but needed advice on what else we could include… at that time of year. Remko put together travel before and after Antartica and we could not have been happier. The transfers, hotels and tours were all on time and tours organised were fantastic. The guides were very knowledgeable and clearly loved sharing their experiences with us. It was very personal service with usually only 2 -4 other people on our tours. We felt very well supported and safe the entire time on our trip. Remko listened to what we hoped to achieve from our travels and put together an itinerary that enabled us to see more than we had anticipated. We did some wonderful hikes in Patagonia, saw some amazing scenery and stayed at some very special hotels. Las Torres and Huilo Huilo especially. We have already recommended Remko to friends and will continue to do so. Thanks again Robyn and John"
–Robyn Christiansen
A magnificent experience
"Hi Remko I would like to share with you our thoughts regarding our recent South American adventure organised by yourself. Lets commence by saying it was… a magnificent experience and the natural and manmade attractions were beyond belief. I knew many of them historically but was not prepared for the sheer size. The guides in every location were very knowledgeable and warm. If we had our time over again, we would have selected all hotels which had a restaurant and room service and, secured preferred seating on the flights being around two metres tall. We will certainly consult you when planning a holiday in the territory of your expertise. Paul Miley"
–Paul Miley
Our most indulgent holiday ever!
"Our most indulgent holiday ever being picked up and dropped off at airports, harbors, bus stations & hotels on time every time. We had a complicated itinerary… with 16 flights and a lot to see and do in just 6 weeks and to this without help and expertise would not have been possible. Thanks Eulise."
–John & Lynne
8 Week Splendour
"Thanks to Eulise for putting together our 8 week tour of Peru, Chile, Argentina, including Patagonia, and Brazil based on our wishlist of must do's and… nice to do's. Exceptional service not only in developing the tour to our preferences but also during the trip and after our return. Would highly recommend this travel company and will definitely be offering them the opportunity to arrange our next overseas adventure."
–Greig Sutherland