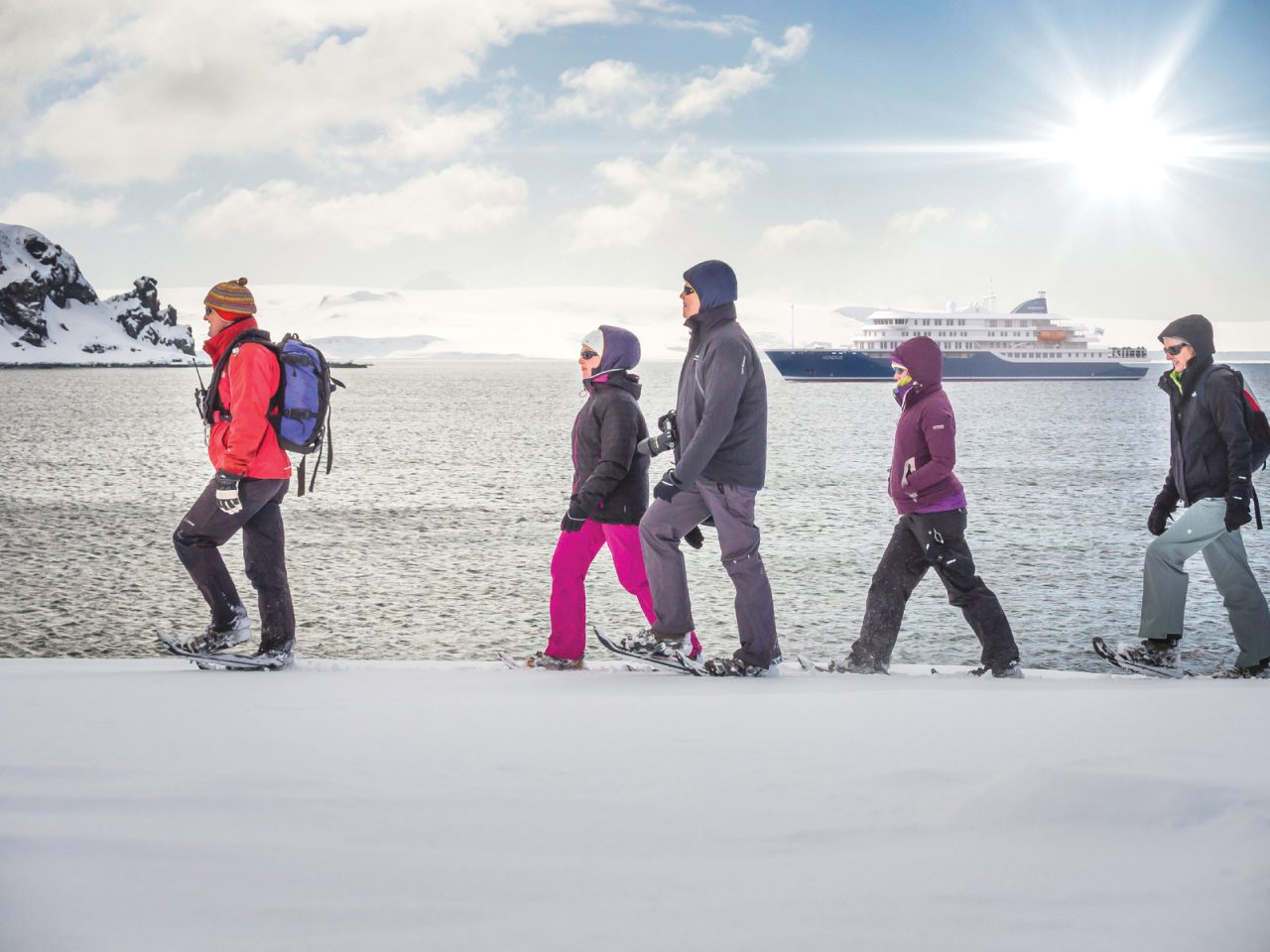 At Travel Just 4U we are extremely proud of our client reviews and high number of repeat travellers. Client satisfaction is our top priority and we work tirelessly to ensure we are delivering the best possible service.
Our travellers have a wide range of travel styles, from luxury accommodation with private tours to mid-range affordable accommodation with shared tours and some independent exploring. Most frequently we combine all of the above for our travellers to create a unique trip that suits their individual needs. We provide the same seamless service to all of our clients and ensure that, no matter their travel style, they receive the best value for money. If you have travelled with us, please leave your own review below.
See our past client reviews below and contact us today to discuss your own personalised journey with our Latin America expert Travel Specialists.
Fantastic Brazil and Patagonia
"Hi Remko, Just wanted to say a quick, but huge thank you for organising such a terrific holiday for Ruth and I! Everything went so smoothly and it was… so great having local connections. The W trek in Patagonia was absolutely stunning and the refugios offered really lovely hospitality at the end of a long day of hiking. We will definitely recommend your services to friends and family looking to travel to South America! Thanks again and have a lovely end of year season. Regards Jillian and Ruth"
–Jillian & Ruth
Peru program
"Hi Vanessa, Just a quick note to thank you for a well planned and extremely efficient program. Our holiday was a fantastic experience with many beautiful… memories. Every tour, pick up and greeting went off without a hitch. Although very busy and somewhat exhausting our full program was extremely satisfying. Thank you again for your patience and expertise in booking this holiday for us."
–Bronwen Eybers
Amazing Amazon
"Spent a fabulous 4 days in the Amazon. Eulise from Traveljust4U, organised this tour for 3 family members. We were treated royally from pickup to drop… off. Great cabana lodgings, watching giant otters frolic outside our room was amazing. We saw lots wildlife, ate fabulous food and would highly recommend using this company to organise any trip in South America. Our trip was so well run! Thanks Traveljust4U"
–Deb Newman
Peru.. Machu Picchu
"Family booked this amazing trip for me…bucket list. I travelled alone. Every flight connection was made easy with some-one on hand to guide and assist… me if needed. The Guides were well informed and the tours absolutely amazing. I met some great people whom I joined for meals whilst on tour and in the hotels ..so was not totally alone. I would not hesitate in recommending this trip to anyone . It is a trip of a life time, and whets one's appetite to see more of South America. Get that suitcase packed and GO! you will not regret it. Paula (Horner)"
–Paula
happy holiday
"Thanks Eulise and the team at Travel Just 4U- we have just returned from 4 weeks in South America (highlights: Easter Island, Machu Picchu, Cuba and the… Atacama Desert) Accommodation, tours, tour guides, transfers and flights: all went without a hitch and all were fantastic. It made the trip so enjoyable, thanks to all the planning done here."
–Kay
Fantastic 5 weeks in South America
"My wife and I recently returned from a 5 week trip to South America that was organised by Eulise. We visited the Galapagos Islands, the Amazon basin, Machu… Picchu, Salta, Iguasu falls, Easter island and Buenos Aires, amongst others travelling with 2 other couples. Eulise's expert advice made planning the trip simple and speedy. All of our requirements were met and ample information was provided at each step. Arrangements in Ecuador, Peru, Chile, Argentina and Brasil all ran smoothly. Our accommodation never disappointed and our guides were both friendly and knowledgeable. Whenever we had questions, Eulise responded rapidly (usually immediately!). Our holiday was a fantastic experience that was only improved by not having to be concerned about the details of transfers etc. We can't thank Eulise and the team at Travel Just 4U enough for everything they did for us."
–Martin and Tracey
Croatia, Slovenia and Hungary
"Remko and his team organised our trip to Peru last year and we had a great time. This year we wanted to to travel to Croatia, Slovenia and Hungary and… meet up with our daughter. Again Remko and his team came through with a very well balanced itinerary of guided and free time. The hotels were all in excellent locations and guide and transfers very professional. We had a lot of input into where we went and how long we stayed in each place, Remko was very patient and accommodating and we highly recommend the personal service of Travel just 4U Ray & Jill"
–Ray Keen
5 star service and a fantastic holiday!
"Eulise put together an amazing holiday to Chile, Peru and Argentina for my husband and I to celebrate our 25th wedding anniversary. The service from Eulise… was phenomenal and Eulise went above and beyond to organise tours, transfers and hotels. Everything was just perfect. The hotel choices, the recommendations of tours, and the schedule was wonderful. We saw some amazing sites such as the Atacama Desert, Machu Picchu, Lake Titicaca, Buenos Aires and many more. We could not have organised this trip ourselves and I wouldn't hesitate to recommend Travel Just 4 U to anyone. I will definitely be using Travel Just 4 U for our next trip."
–Johanne Ross
A Great Trip, Cuba, Peru, Galapagos
"Just returned from cuba peru galapagos and ecuador -great trip nothing was too much trouble for Remko and Vanessa We had a couple of hiccups but they were… sorted out easily and would definitely book with them again"
–Christine McGown
Fabulous trip to Brazil and Chile!
"We are people who usually travel independently, but Remko and the team have convinced us of the benefits of using the services of an experienced travel… agent. They are very knowledgeable about South America, responsive to our many questions, patient with our frequent itinerary changes, and came up with solutions when Latam cancelled one of our flights before we left. Their recommendations were spot on and we loved all of our local tours and accommodation – especially the boutique pousadas on Ilhe Grande and Paraty in Brazil and Valparaiso in Chile. The drivers were punctual and polite and everything they arranged for us went off without a hitch. We will definitely be in touch when we start planning our next trip to this beautiful continent!"
–Michelle