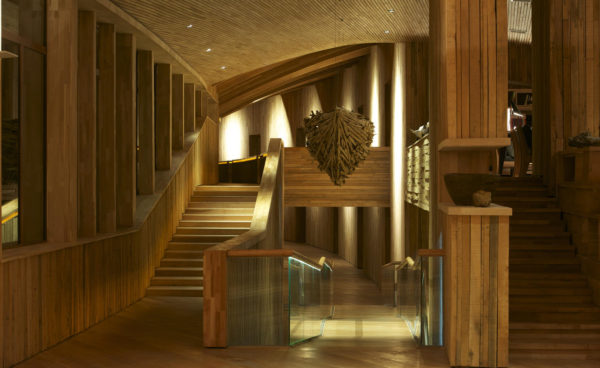 Luxury Latin America experiences are often a surprising element for most first time travellers to the region. Many visitors picture the remoteness of National Parks, the Amazon Jungle, and the Galapagos Islands or the cobblestone streets of small towns in Mexico, Peru and beyond and think only simple accommodation is available – but nothing could be further from the truth!
In reality, across Central and South America, there are literally thousands of luxury options available from major cities to small beachside towns and every type of destination in between.
Any of our itineraries can be designed to include luxury hotels in almost any location. However, there are some properties across Latin America that are so spectacular, we wanted to feature them as destinations in and of themselves. Here we have compiled a few of our favourite luxury experiences for you to explore.
National Parks & Remote Locations

Torres del Paine National Park, Chile – Tierra Patagonia, Explora Patagonia, The Singular Patagonia
Iguazu National Park – Belmond Hotel Das Cataratas (Brazilian Side)
Atacama Desert, Chile – Tierra Atacama, Explora Atacama,
Peruvian Amazon – Inkaterra Reserva Amazonica lodge and the Delfin I, Aqua Nera, Aria Amazon cruises
Iconic Locations
Sacred Valley, Peru – Explora Sacred Valley, Inkaterra Hacienda Urubamba
Machu Picchu – Inkaterra Machu Picchu Pueblo
Easter Island – Explora Easter Island
Luxury Trains
Peru – Andean Explorer, Hiram Bingham
Galapagos Islands
Lodges – Finch Bay Eco Resort on Santa Cruz Island
Cruises – Origin & Theory, Ocean Spray
Antarctica Cruise Ships
Crystal Cruises – Crystal Endeavor
Ponant – Le Charcot Commandant
Scenic – Scenic Eclipse
Luxury Latin America Experiences